at canton a few months ago, i purchased a little shutter for the lovely cost of $2.
therefore, life = complete.
so in honor of getting a new camera, i thought i should show the few readers of my little bloggy what i did with it, via picture. :)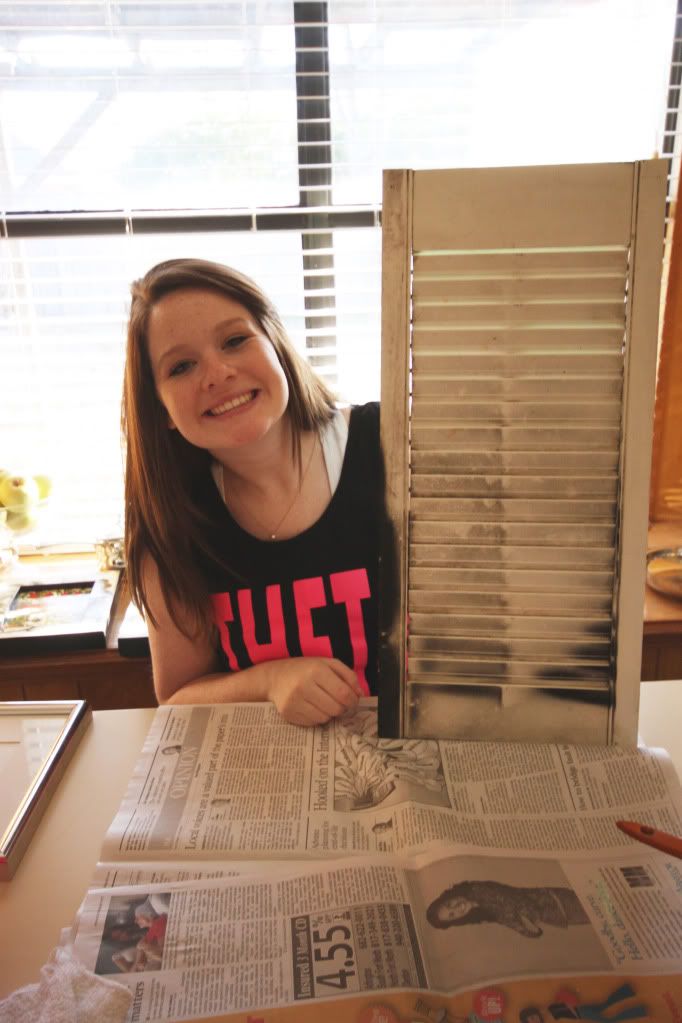 here's your before pic. notice that i am wearing a tank top, and this was taken at the end of december. excellent! also notice the rando black streaks that were on it. not attractive.
with the help of this lady:
as you can see, we painted the bad boy.
and here is the after, hanging in my house at school, over my desk!
isn't it lovely?
and that's my desk. don't mind the fact that i don't really know how to work the new cam yet, and that the picture is kind of yellow.
:)