The first blog I ever started reading was
Young House Love
. My good friend Katherine introduced me to this lovable couple of DIY masters, and I have been hooked to reading their daily musings for the past three or so years! Yikes. That's a pretty good amount of time. John and Sherry, the masters behind this precious blog, just released their first book and I basically was counting down the days till it's release. The timing of the release was perfect, it came out just a few days after we signed on the house and as soon as we move in I'm going to be using this book to help out with so many different things!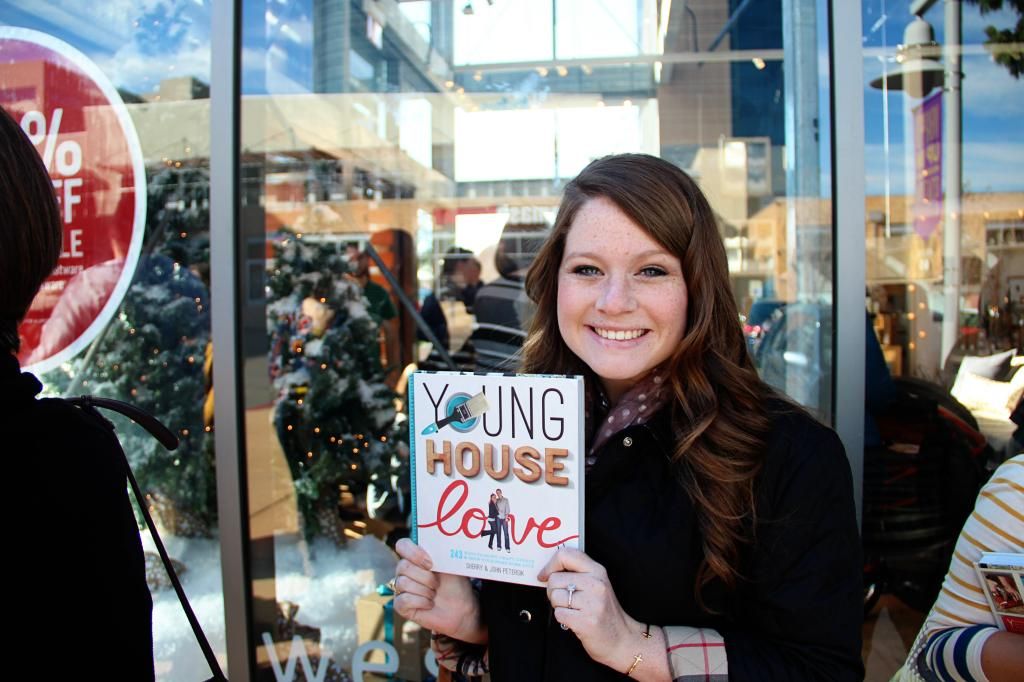 Waiting in line wasn't near as bad as I expected. The anticipation grew and just made me more excited!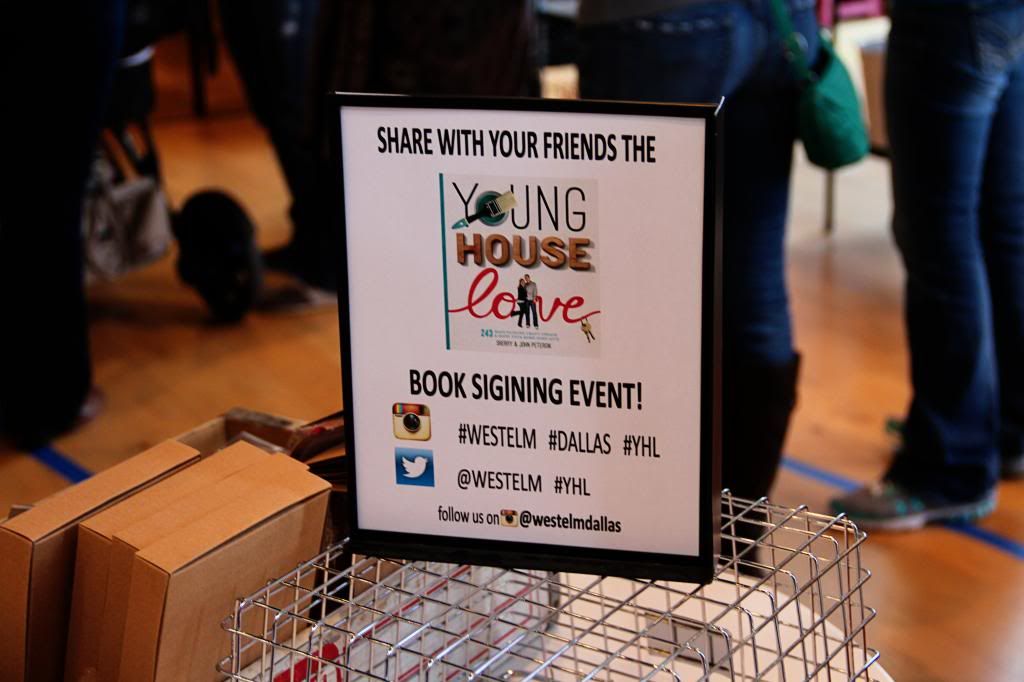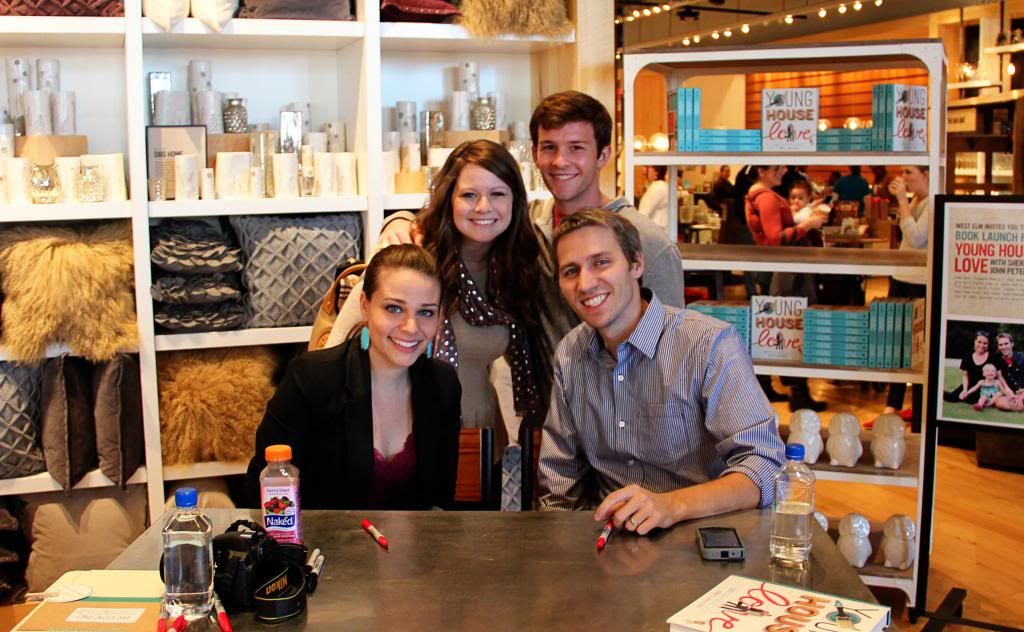 John and Sherry were basically all that I dreamed them to be, they were so sweet and extremely chill and it was weird to meet them in real life after literally seeing hundreds of pictures of them on their blog. It was so fun and it was kind of a whirlwind but- moral of the story- they are great. I was so excited to tell them that we just bought our first house and they were so sweet about it. Sherry even encouraged me to submit to "Reader Redesign"!!!!! We signed their book tour guestbook and it became the first time that I ever signed something as "Ben and Victoria Strader". You know, I just figured I should go for it. :)

And look, they're normal. Sherry is drinking juice.