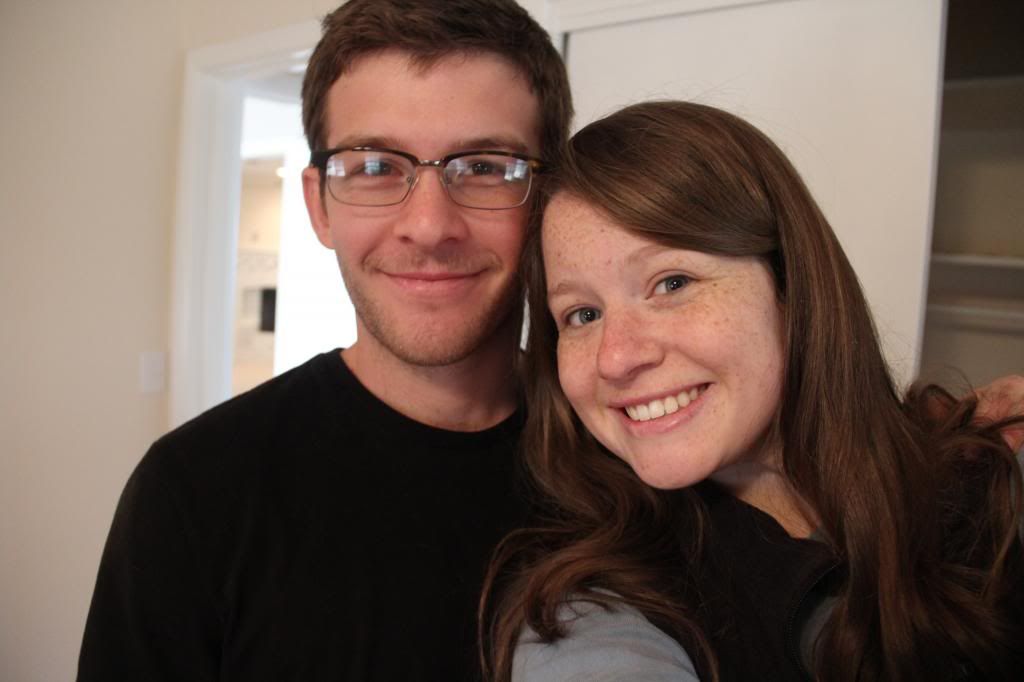 Greetings from us on the day we moved all my stuff into the house! Yippee! Look at us, in all of our premarital youth. Such babies! (hehe not really!)
I have been anxious to share progress of the house but let's be real... I just started student teaching and life has been chaos. I wanted my photos to be staged and edited and glory for you lovely folks but that just wasn't happening. So there's a WHOLE LOTTA getting real with y'all in this post. Any thoughts you may have had of us being super put together and incredibly stylish are about to be squashed but that's how it should be. Blogs so often make people's lives look glossy and glorious... and I just want to share our real lives. :)
That being said, here's some progress that has been made in our office!! Well, first.. let's be reminded of what we started with.
Please note the beautiful fireplace feature. The bricks created a stairstep and had weird shelving behind them. Eesh. Also, the wood paneling wasn't doing it for me. Also, sorry for the people in the photos. I realize that's not typical before/after glory. Remember, we're keeping it real here.
Not much progress has been made on the fireplace side of the room since the reveal of the changes that had taken place before we even moved in...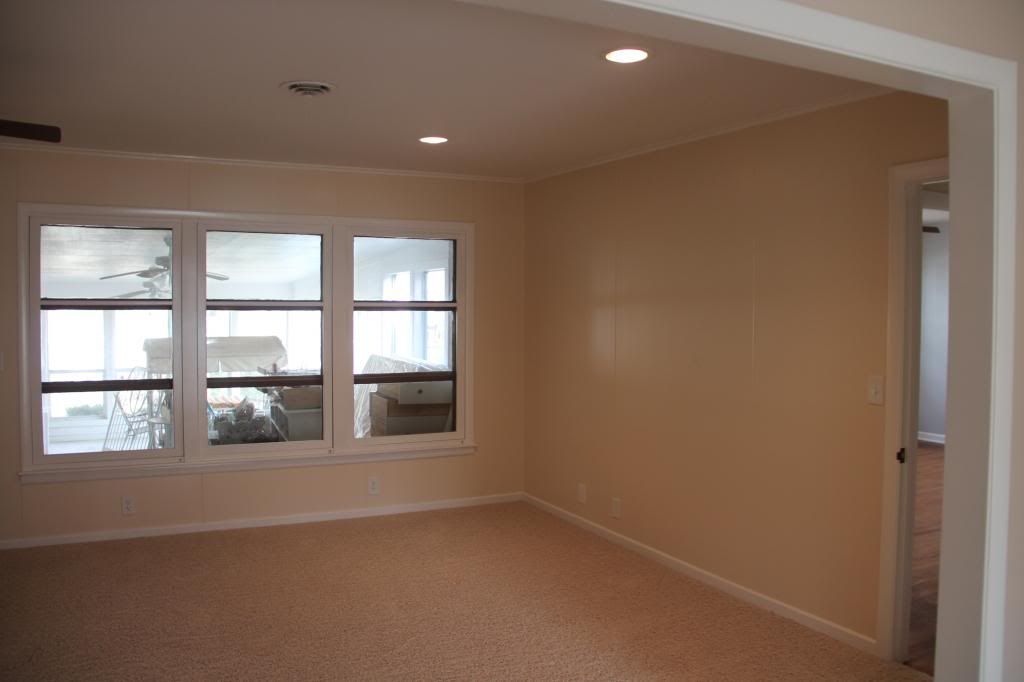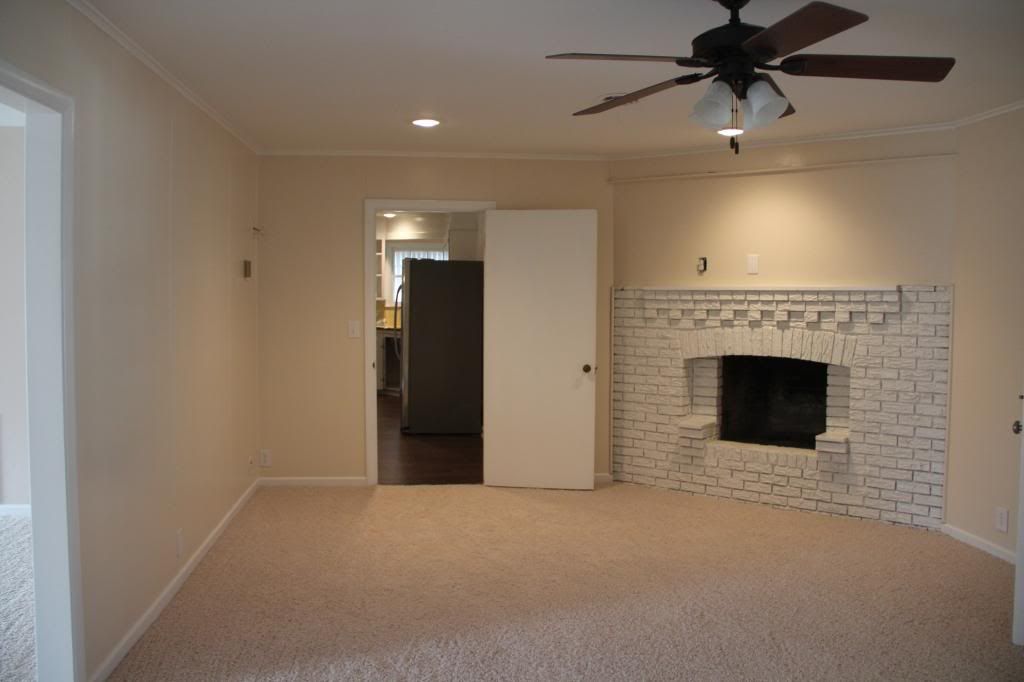 We decided to turn this lovely space into our office.. and my dear husband set out to make us a desk. I was inspired by
Young House Love's large desk
. It was perfect for a couple to work side by side. Ben loves reading things online, I'm clearly blogging and pinteresting like its my J.O.B. so I wanted togetherness like their desk.
So then there was this.... all our desk stuff.. some wedding presents... some wedding decor.. some Christmas presents. Saying our lives have been all over the place lately is an understatement. But we're blessed. So blessed. I just thought that I should show this shot of when the desk was first moved in.
And here's what we have now. VERY his and hers. You probably can't tell which is which, right? :)
Ben insisted upon keeping his desk chair, so we'll see how that battle continues. This space is still very much a work in progress but I love some of the details we've added so far.
No pictures in the picture frames? YUP. :)
Hope you like this little bit of progress from some newlyweds who have very little furniture. Not to be "that girl" but leave me some encouragement, I'll be needing it after sharing our nitty gritty piles of junk. :)