On December 28, 2012 we celebrated Wedding Eve! I wish I could bottle up all the crazy feelings of that night. Butterflies, Thankfulness, Overwhelmed, Excited, Amazed, etc! It was such a surreal thing to see the son of my sweet friend and mentor (shoutout Gage if you come across this somehow! or Christy! Hi! Love yall!) run past my British grandmother. Some of my favorite photos from this happy night are just everyone together. It blessed me so much to see how well all the important people in our lives got along. I truly cannot express how much we love our family and close friends.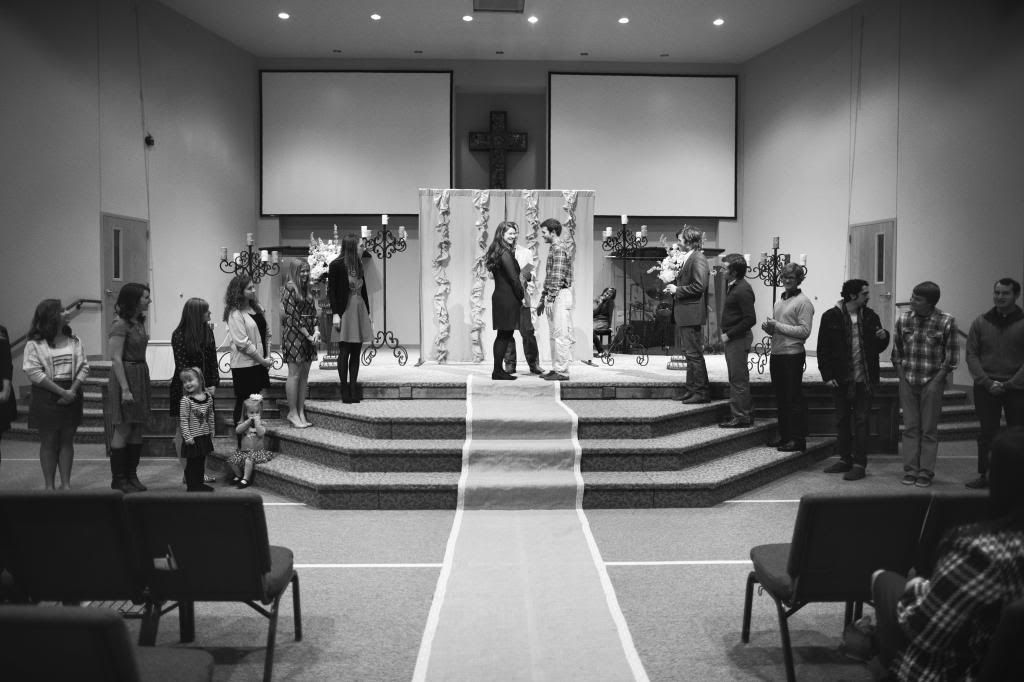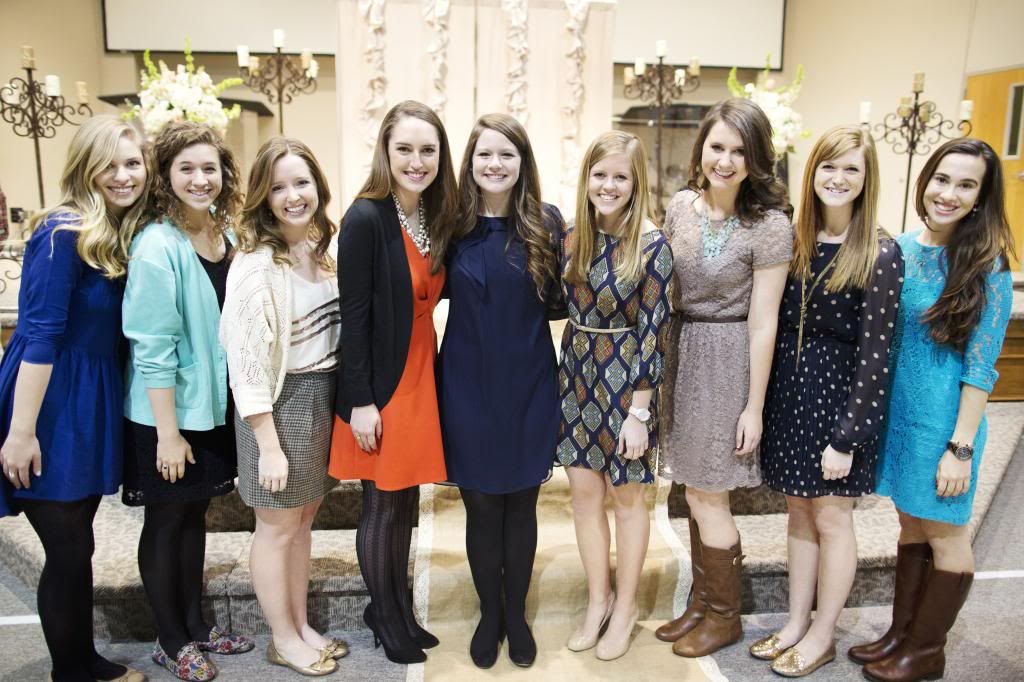 After our actual rehearsal, which was surreal in itself, we headed over to one of my favorite places, Cachette Bistro. This place is known for their cupcakes, so we didn't have to look far when selecting a rehearsal location.
One of the first things I started thinking about during wedding planning was attendant gifts. I know that sounds silly, but I was REALLY excited to give gifts to the most important ladies in my life. The bridesmaids received monogramed totes from Ballard Designs, and vintage hand crocheted shawls to wear the next day. The members of the house party got the classic Anthro monogram mug filled with Dove chocolates. I made sure to get the ones with the little messages inside. :) I also had a ton of fun choosing cards to give to the girls, it was really important to me to share with each of them why I cherish their friendship so. I finally settled on "you're pretty" cards from Lindsay's Letters. They are no longer available, but
these
are the new version.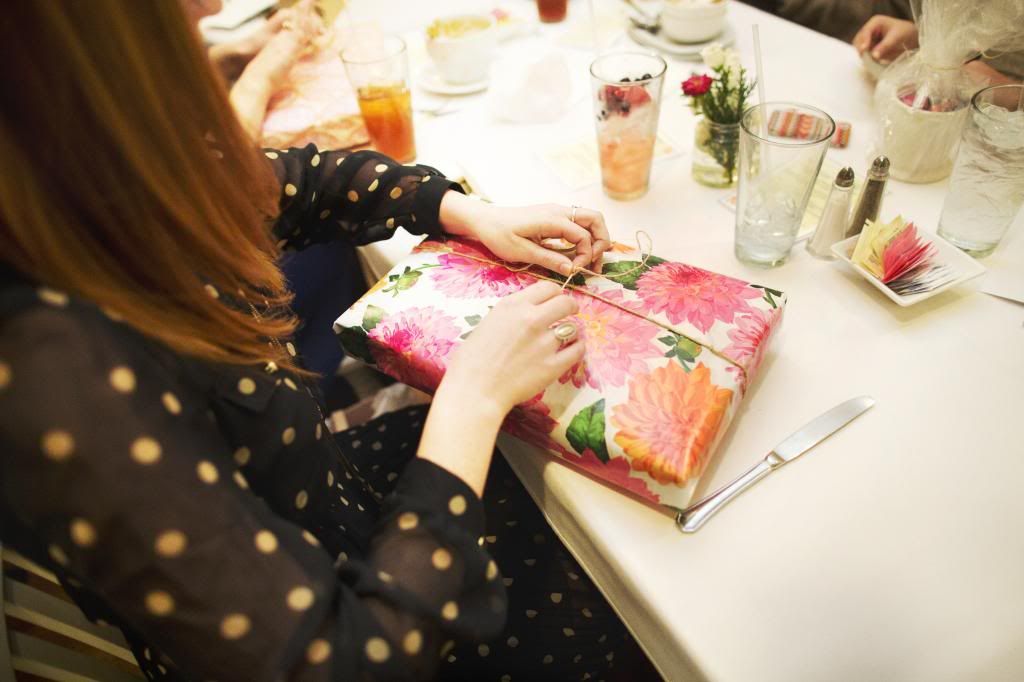 Ben gave the boys each a scarf, a pipe, and some smoking tobacco. Boys are weird, but these gifts seemed to be a huge success.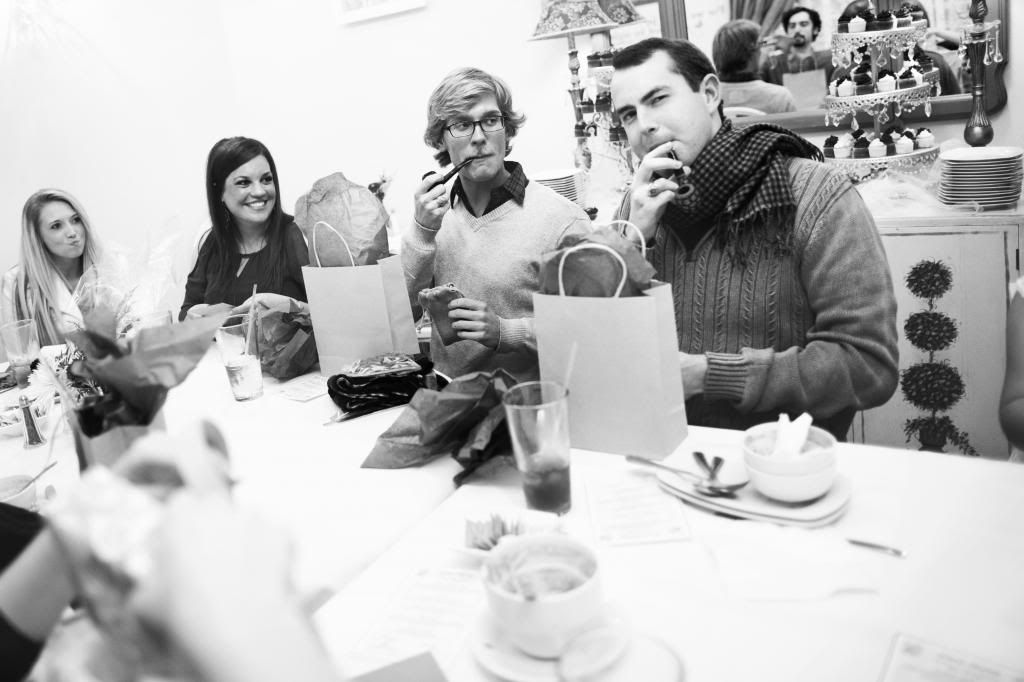 This may be odd, but the photo above is one of my favorites. It's fun for me to see everyone together, laughing and enjoying themselves.
After we dined, we had a little microphone set up for speeches from whoever wanted to speak. I think in this case, it was "whoever wants to speak and doesn't feel awkward talking in front of everyone." :)
It was really sweet to hear our special folks share about some precious relationships, and give so much glory to God. I made sure to include a photo of my new sister, Kayce sharing. I am so blessed to have a sister now, especially one who is such a precious friend to me. The heavy tears came when Ben's dad shared- Pops sure does know how to bring the house down.
Everytime I look at this photo, I am so overwhelmed! I cannot believe that my friends from all different stages of life, are together, all cuddled up and celebrating with me. I am truly humbled by the fact that people took time out of their busy lives to make us feel like the most special couple in the world. I have some seriously incredible friends!
.... I can only imagine the emotion I am going to feel when we get the wedding pictures back. Cannot wait!