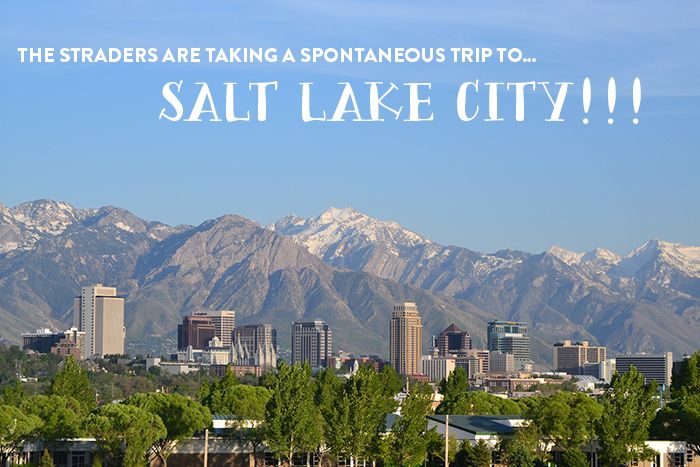 Image originally found here.
Yesterday Ben brought it to my attention that we had a small amount of frequent flyer miles to get rid of. We couldn't go far, but we sure could go somewhere.... so our wheels started turning and we decided to cross a random city/state off our traveling list. So, as of ten minutes ago, we are headed to Salt Lake City! Guess when we're going?? SATURDAY!
What? This seems completely outrageous to my plan-everything-out personality. But Ben's love for all things spontaneous just went off the grid. Also, all I can think about is "Getting There", the Mary Kate and Ashley movie where they travel to Salt Lake City for the Winter Olympics. Cannonball Olympics, anyone?
I have no idea about anything SLC related.. but after some internet browsing I have developed a few things that I would like to do while we're there.
Visit another Anthropologie Store: I might be the only weirdo that loves checking out the incredibly inspirational anthro stores in different cities.. but I love it! I've been to stores in Houston, Dallas, Fort Worth, Austin, Washington DC, Los Angeles, and now Salt Lake!
Go to the Utah Olympic Oval: I think it will be so so fun to see where the Olympics took place back when MK & A were sweet sixteen and licensed to drive. But seriously, love the Olympics with my whole heart.
See the Great Salt Lake: "

The largest lake west of the Mississippi, covering 2,100 square miles, with an average depth of 13 feet. The deepest point is 34 feet. Only the Dead Sea has a higher salt content than the Great Salt Lake. The lake's salinity varies, but percentages have been as high as 27%. Yes, you really can float in the Great Salt Lake!" Yes, Yes, and Yes.
If you have any suggestions of things to do or experience with Salt Lake City, please let us know in the comments section. Or, if you know of any bloggers that live there and have great suggestions! :)
Yippee for Spontaneity!