Benjamin Luke,
Your 23rd birthday is also your first day of teaching and coaching middle school. It's also two days away from our 8 month marriage marker. Lots of fun things. :) When you first caught my eye you were seventeen. Now you're twenty three. Oh, how time flies! I am blessed to get to celebrate another year of your life and service to me and those around you, but I'm also just overflowing about your first day of school! For the first time, you're on the other side. I am so blessed by your commitment to your job and to serving our little family. You thrive in your role as the head of our household! Your dedication to supporting me is something I truly cannot wrap my head around. Every morning at 5 am, you're at your desk, studying the Word so that you can love and serve me and those around you better. So that you can grow in your likeness of Christ. You somehow manage to do a chore or two for me at that early hour. You leave me notes and kiss me good morning and then you're out the door. You're out the door for some kind of work to provide for us. Now, mornings mean you're at the school, ready to coach and uplift tons of young male athletes. I'm excited for them to get to see Christ through you and for you to encourage them and be a role model. You love me with your wisdom, leadership, encouragement, discipline, and tender care. I cannot get over how well you lead me and protect me from harm.
You're the best man I know, and I'm happy that we're for keeps. Love you Mister Magoo.
(Note to world: sometimes I randomly call Ben "Mr. Magoo" for no explained reason)
Happy birthday, love! I learned to make your favorite lasagna and we're having it for dinner tonight. And I got you a dark chocolate cupcake. And posted more love notes to you on Instagram. Hurry to me!
Love,
Your Lady Wife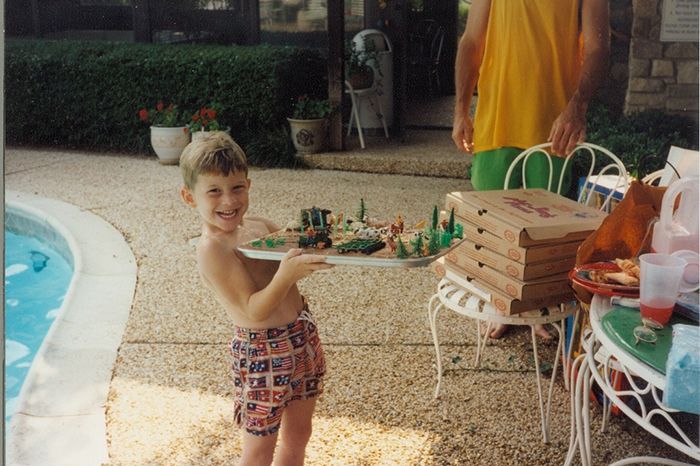 A few birthdays ago.. :)