Hello Monday people!!
This weekend I tackled a project that I had been dreaming of ever since I saw
this
post on Young House Love, a few months back.
In the post, they talked about how they took a beautiful calendar and made it into inexpensive art. And guess what? The calendar that they used was the one we already had hanging on our walls!
The calendar in question was
this
one:
Only this is the 2014 desk version. We have a big, wall sized one. I loved/ still love all the beautiful paintings of cities around the world. I was planning on letting enough of the year pass that I could gather calendar pages to turn into art. Then, I set my eyes on
this little baby
.
This calendar had paintings of America, and I was in love with them. My favorites were Kentucky and Washington DC. You can see those if you follow the link to the calendar, or just hold tight and see what I did with the art.
I ordered the calendar last Monday, ready to anticipate it's arrival for a week. It came on Wednesday and I was BLOWN AWAY. So, note to all.. if you ever order anything from the
Rifle Paper Company website
, it will come fast. If you aren't already familiar with Rifle, I'd encourage you to check out the website. There are tons of amazing paper goods and they are known to be found on the cheap during Anthropologie sales or on Amazon.
A few trips to Target later, an empty wall of our office turned into this:
Don't mind the sick nasty random internet cord that is handing out of the wall. It's a burden in my life. We did have a bookcase covering the cord for awhile, but the problem with that is that you can't get to the thermostat. We're working on some plans to move the cord down. :)
At first, I only hung 6 frames. And by I, I mean Ben. :)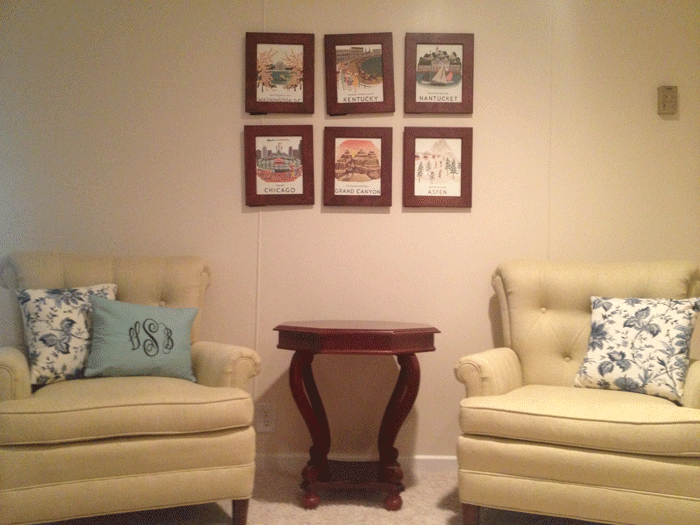 I liked it, but the wall felt empty and incomplete.
So we hung the three other frames. Then I realized they were too low. So I had Ben rehang them all.... two more times. Yikes. I'm thankful for this patient man. Here's a side by side comparison of the heights.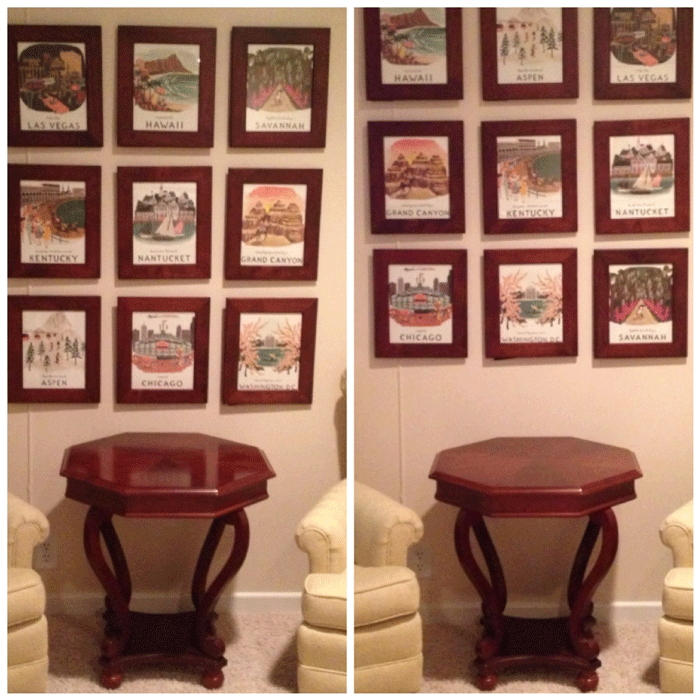 I am so happy with the finished product! It's pretty bold.. but I love the art and the structure it brings to that little wall that has been empty for so long! I can hardly believe I moved in here 8 months ago.. what?!
Here's a closer look! Yes, I keep an 8 x 10 photo of my hubs playing baseball as a child in our office.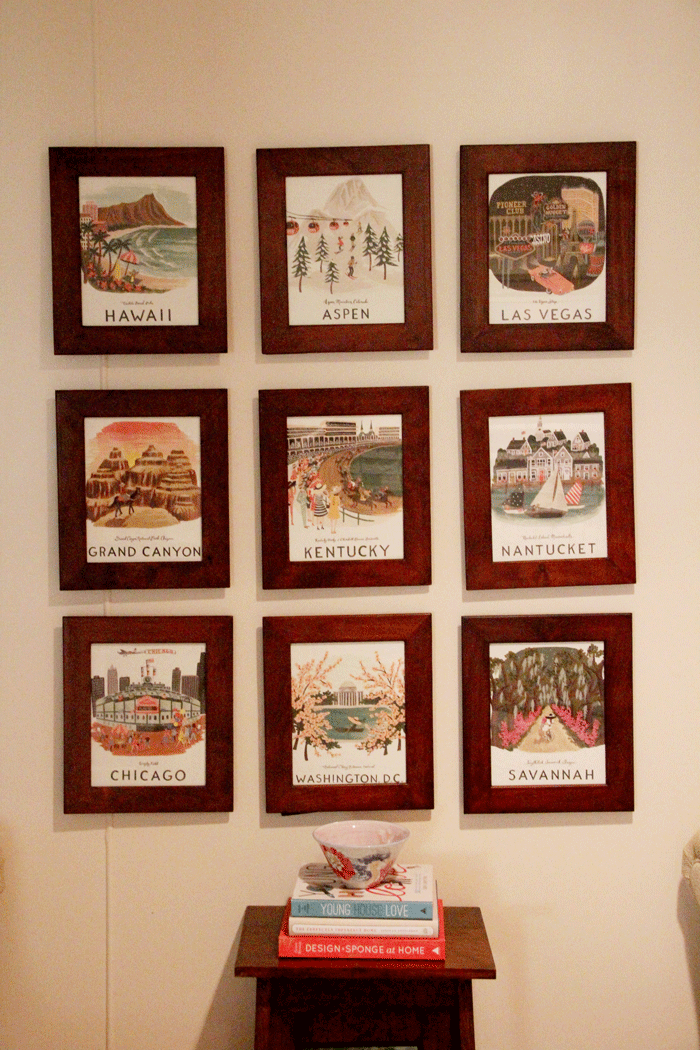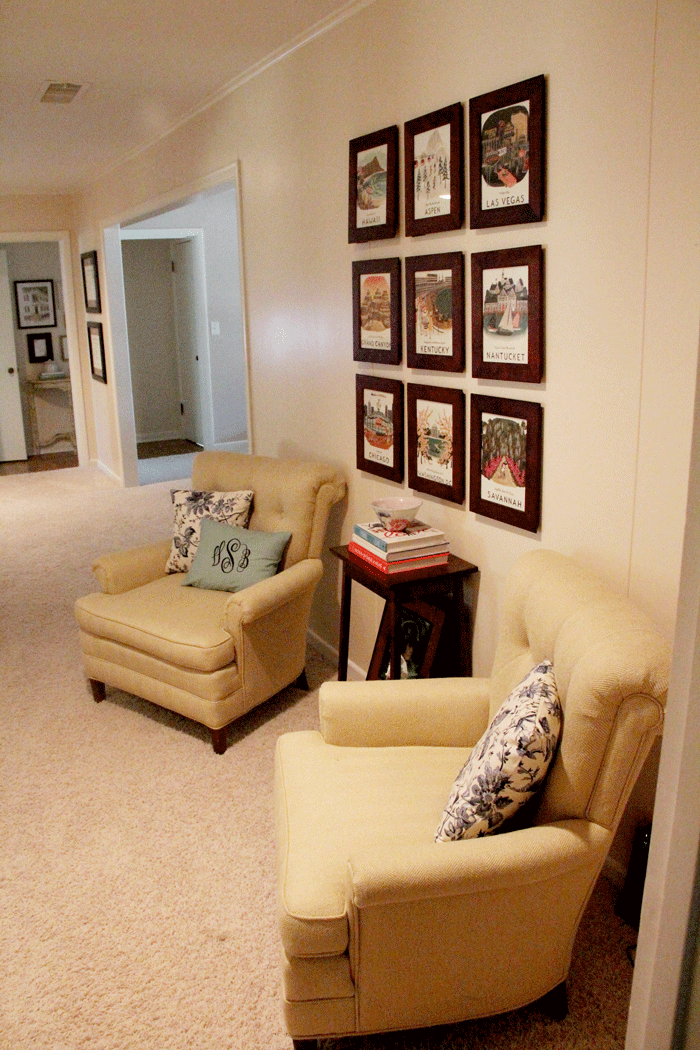 Did anyone else complete a home project this weekend? Or a project of any kind? I'd love to hear about it!