Before we loved into our house, the laundry room looked like this: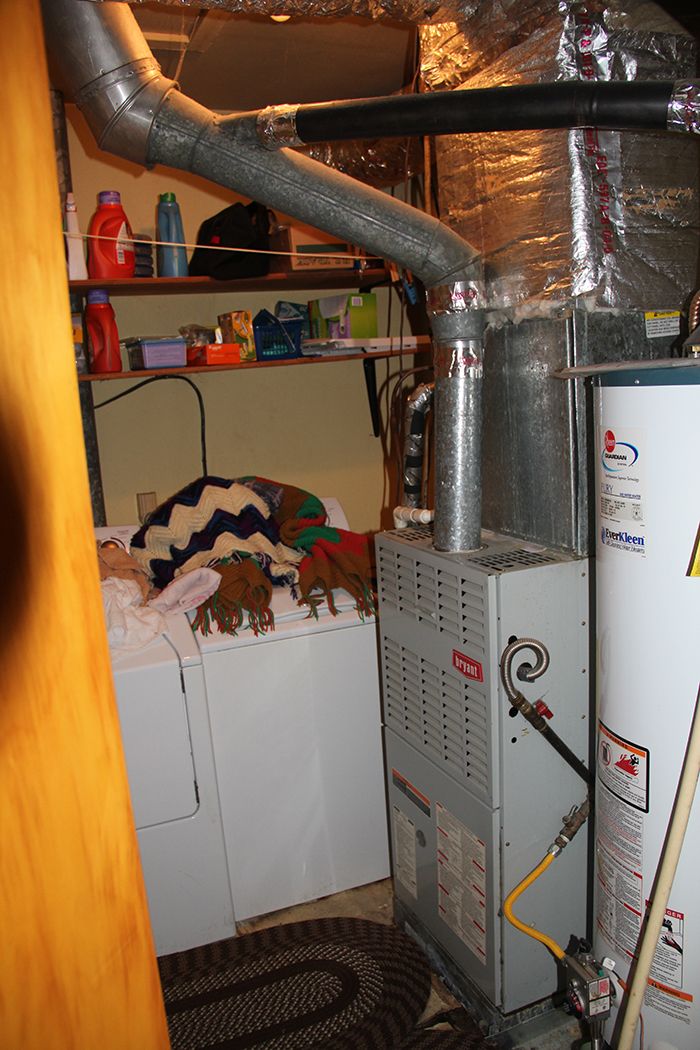 "Don't hate be cause I'm beautiful!" says the before shot of our laundry room! But really. It was rough going. The original laundry room was in the middle of the kitchen.
The door was originally this one, with the plastic bag farm on the outside of it.
Then, after we moved in, and a whole lot of work... the door looked like this:
We thought this was a weird place for a laundry room, and that it would be much better suited for a walk in pantry. So that's what it became, after a ton of changing. It turns out all the floor in there was rotting, so a large amount of work had to be done on the floor, among other things. If anyone's interested, I can do a pantry post in the next few weeks. Holla if you want a pantry post! :)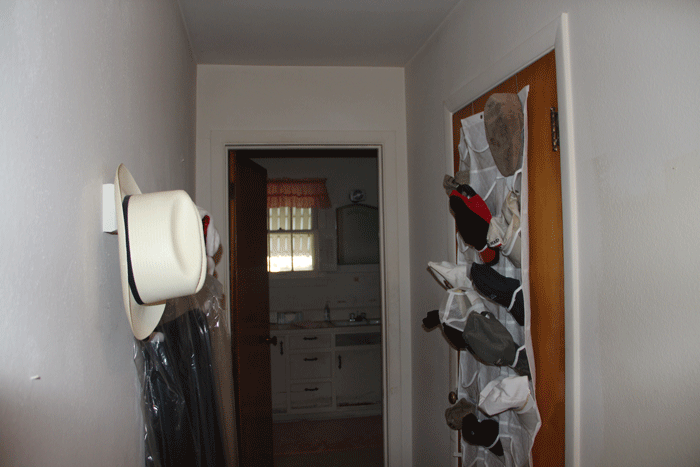 The door with the hats on it, a hallway over, was destined to be leading to our laundry room. Behind that door was a HUGE closet. Unnecessarily huge. Like, huge enough to become a laundry room for two newlyweds kinda huge. This image is the closest that we have to a "before" because at the point of taking these photos, I had no idea this closet would grow into a laundry room!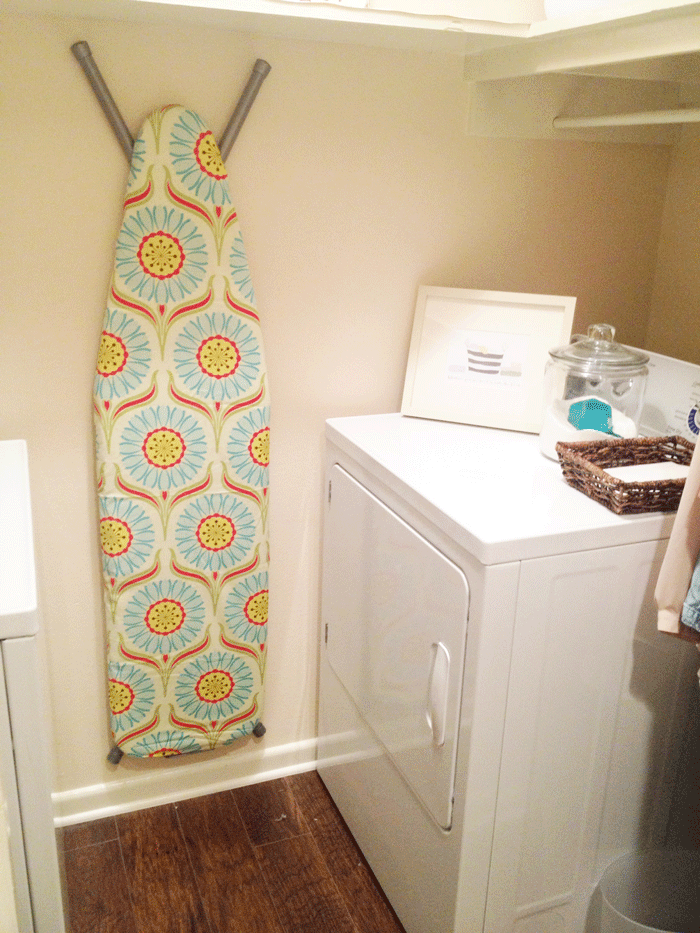 Hello there, snazzy new laundry space. After struggling through our laundry during our first few months of marriage, this space NEEDED to be made over. I wanted to at least sort of enjoy the time I spent in there.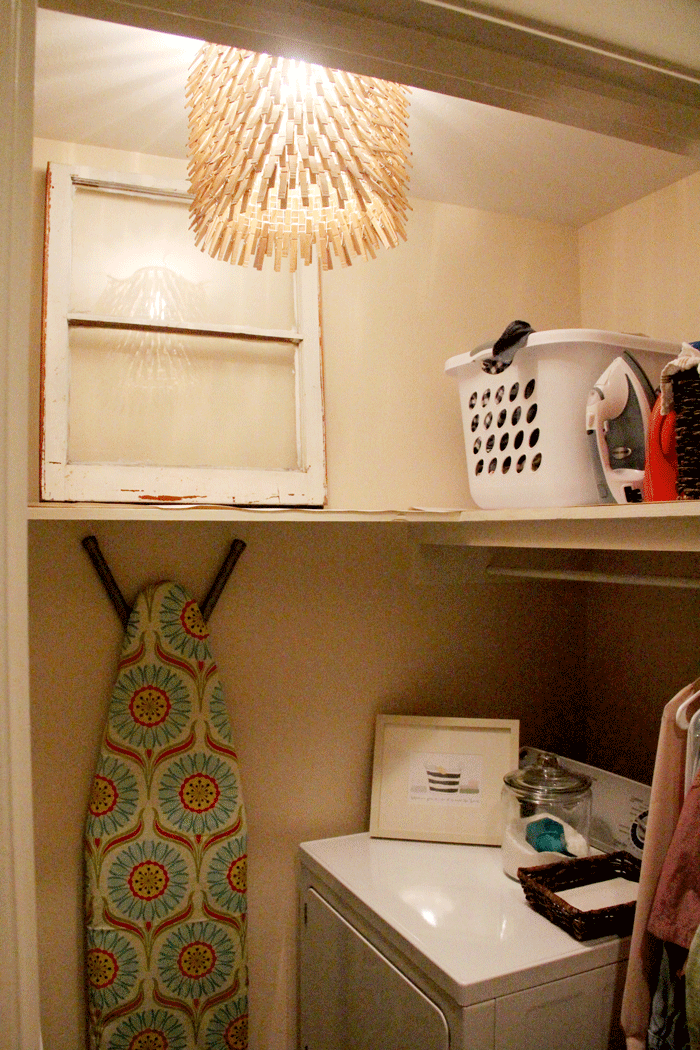 This shot shows what the top of the room looks like, where you can really tell it was a closet. For us, this means shelving to store a basket full of painting supplies, a laundry basket, and other normal laundry room things. There is also an old window sitting up there. My style has recently drifted far away from the shabby chic lands so that window will eventually find a new home. There might be a collective Strader family garage sale taking place in a few weeks! Yippee for decluttering!
You also got a glimpse of this little baby:
You may have gotten a hint that a ton of my projects are inspired by Young House Love. This one is. You can find the original directions here. It's a chandelier made of clothespins... and I love it! It's so different and adds a bit of texture to a modern looking room. I also have dreams of painting the room just from the shelf up, maybe in a fun color that coordinates with the ironing board cover? What do you think?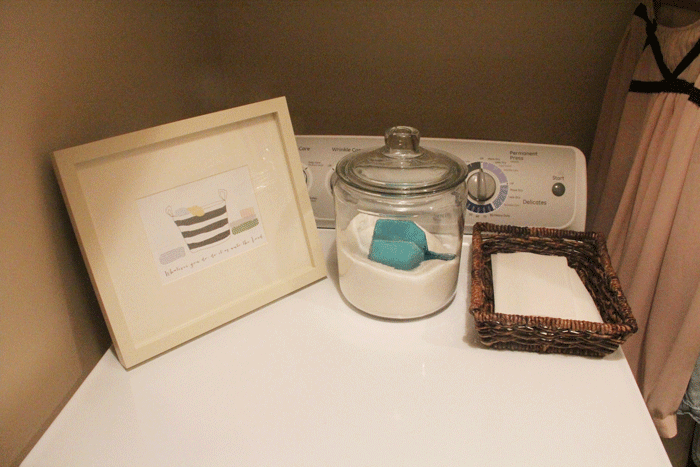 On top of the dryer, we have a print from
Jones Design Company
, a jar full of detergent, and a little basket with our dryer sheets. It's incredible how baskets and jars can make everyday things look so much better! Both came from Target.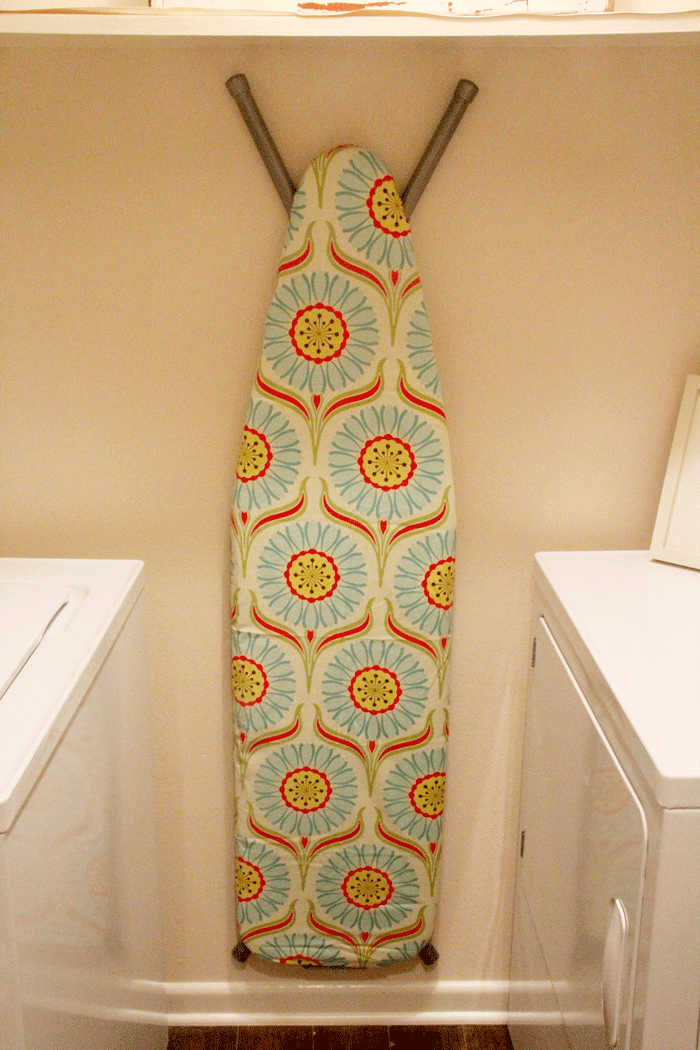 Here's a fun story about the ironing board cover. I entered a giveaway on an online friend's blog, go check out
Amanda Marie
! I ended up winning the giveaway, a $25 gift card to etsy. I bought the cover for $24 plus a few dollars shipping,
here
. There are a ton of of other fun fabrics in the shop if you're needing a new ironing board cover! I ended up paying like $2 for this fun little thing that spruced up the small space. I love it!
What do you think? Any ideas about what color I should paint above the shelves? What is your laundry area looking like these days? I think it's a great area to do a small makeover on the cheap!
Thanks for stopping by! :)
PS. If you're new around here, check out the original post where I revealed some incredible before/after shots of our home! It can be found
here
!