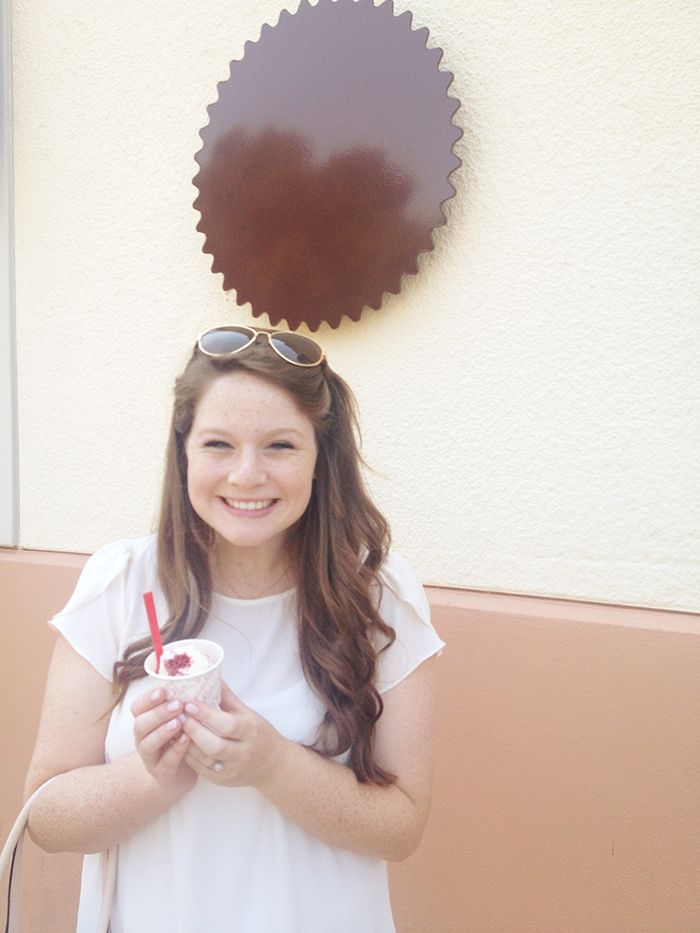 I've seen lists like this all over blogs I admire for sometime, but had felt so intimidated to finish the list. What if people thought my "goals" were silly? What if I didn't complete them? I started making this list a few months ago, and this morning.. it was time to finish it. The idea of a "101 in 1001" list is to complete 101 things in 1001 days. I had actually started working on some of these things without knowing it, since I had started making the list. Several doors were opened and I'm so excited about that. I'm going to make the start date a while ago, so that I can include those few things. Hopefully that's not cheating.
I got the final push to start this list from reading Design Darling, and was also inspired by several other bloggers' lists. If you see something you think might have been pulled from your list or someone you know's list... it probably was! I was inspired by so many, and am truly excited to get started. I really think this will motivate us to have some really fun experiences. So let's take a look at my list, shall we?
101 in 1001
Start Date: August 30, 2013
End Date: May 27, 2016
I used
this
to figure out my dates.
Come up with 101 things (completed September 25, 2013)

Pay off our house

Invest in blog business cards (completed March 2014)
Inspire someone else to write their own list (Courtney in September 2013, Mathilde in October 2013, Chelsea in October 2013, Joyce in October 2013, Jenni)
Hit 100 followers on my blog (people I don't know in real life!) (November 2013 on GFC and Bloglovin!)

Host a dinner party in our home

Host a shower in our home January 2014

Run a 5K

Purchase a clutch for fancy dinners and weddings October 2014 from Gigi New York
Attend a blog conference Hope Spoken, March 2014

Send fifty handwritten notes

Start a collection of Christmas decorations November 2013, recorded here.
Send out Christmas cards December 2013, recap coming soon!

Creatively display scripture in our home

Like all of my shoes

Go enjoy 5 things that tourists do in Fort Worth, Texas (our city!)

Learn to make Ben's mom's lasagna recipe (August 2013.. I learned to make this as a birthday gift for Ben!)
Get a before/after from our home published on a blog I admire The Everygirl
Do an in-home photo shoot
Establish a family tradition Cinnamon Rolls on Christmas Morning (December 2013)

Surprise a friend with flowers

Lead a high school girls bible study ( September 2013-December 2013)
Read the bible chronologically (Started April 2014....
Make a watercolor painting (Completed November 2013, recorded here)

Support a local artist

Travel to London with Ben so he can meet all of my extended family June 2014

Go to Downton Abbey

Share a sugar with my hubs on the streets of Paris June 2014

Pay for a stranger's meal/drink

Meet a need for someone

Try 10 new restaurants in our area (5/10) Torchy's Tacos, Brewed Coffee Pub, LSA Burger, Frescos, The Egg and I,
Gain a new certification (Real Estate License February 2014)
Take a Central Market Sushi 101 cooking class (Completed March 2014, here)
Invest in 5 beautiful coffee table books (5/5) Emily Post's Etiquette, Paris: An Inspiring tour of the city's creative heart, The Flower Recipe Book, Versailles, Vanity Fair 100 Years,

Go to a Texas Rangers game

Find a way to record all the places we've traveled in our home

Make homemade clam chowder for my father-in-law

Surprise Ben with tickets to a musical

Complete 5 furniture makeovers

Find a perfume that I love Prada Candy, June 2014
Celebrate our one year anniversary December 2013
And our two year!

And our three year!

Have a picnic

Visit a friend in another state (completed August 20, 2013- September 1, 2013, visited Chandra, Meredith, and Collin in Nashville)

Attend a horse race

Learn to French braid

Post three times a week on the blog for a full month Somewhere in September/October this became habit!
Go to the gym three times a week for a full month ( September 9, 2013- October 11, 2013)
Meet an interior designer that I admire (October 2013, Joanna Gaines of Fixer Upper)

Take a road trip

Visit New York City with Ben

Help someone set up a budget (completed September 2, 2013- the Campbell clan!)

Get a professional blowout at a DryBar

Fill our home with fresh flowers March 2014 for a Photo Shoot

Help Ben with a task on the farm

Find a rockin shade of red lipstick November 2013
Actually wear the red lipstick

Learn basic camera skills to improve the quality of my blog photos

Have Ben's Meme write out her famous "Magic Cookie" recipe for me to frame (completed October 2013, shared here)

Redo our guest bedroom

Complete Social Media Free weekends every weekend for a month

Go to a Drive-In movie

Write out our "love story"

Become a Morning Person

Clean out our Pantry Completed October 2013
Clean out my closet
Clean out Ben's closet
Clean out our sunroom Completed by Ben, January 2013

Make our own laundry detergent

Acquire a new cookbook every year (3/3) 2013- The Pioneer Woman Cooks: A Year of Holidays, 2014- It's All Good- Gwenyth Paltrow, 2015- Skinnytaste

Set up a sewing area

Make a t-shirt quilt In Progress, Summer 2014
Decorate our entryway
Create an online address book Add your address here!
Write a guest post for another blogger (completed before start on Bloom, but won't count this!) (Happy is a Choice, October 2013) (Anchored in Love Divine, February 2013)

Post a guest post from someone on my blog

Read 20 new books (18/20) A Modern Girls Guide to Bible Study by Jen Hatmaker, Divergent by Veronica Roth, Insurgent by Veronica Roth, Allegiant by Veronica Roth, Boundaries by Henry Cloud & John Townsend, Redeeming Love by Francine Rivers, Gone Girl by Gillian Flynn, The Longest Ride by Nicholas Sparks, The Nesting Place by Myquillyn Smith, The One and Only by Emily Giffin, Before I Fall by Lauren Oliver, Make it Happen by Lara Casey, The Husband's Secret by Liane Moriarty, Four by Veronica Roth, If I stay by Gayle Foreman, Where she Went by Gayle Foreman, We Were Liars by E. Lockhart, The Heiresses by Sara Shepherd,
Fill a journal with prayers
Host a major holiday in our home Thanksgiving 2013
Listen to 10 podcasted sermons
Subscribe to a magazine that I truly enjoy reading October 2013 HGTV Magazine

Try and blog 10 new Pinterest recipes

Return to College Station to tailgate or attend a game as an official former student
Go to a professional musical performance again The Lion King in London, June 2014
Support a friend in something they're doing Michelle's Baptism- February 2013

Bake someone a cake

Invest in a nice piece of jewelry (or be gifted one by the hubby.. hint!!)

Do "random acts of kindness"

Meet up with five (more) blogging friends in person (1/5) Bailey,

Collaborate with a blog friend for a project I believe in

Complete family scrapbooks every year (2/3)

Surprise someone

Own a pair of Kate Spade shoes (gifted in October 2013)
Have a blog giveaway recorded here

Help out with a Kappa Alpha Theta chapter as an alum

Help fund an adoption

Walk Matilda every day for a week

Develop a skin care routine

Go technology free for a full day

Try an unusual work-out class
There it is, friends! What do you think? Some goals are HUGE (pay off house) while others are small and silly (find a shade of red lipstick)... What goals do you want to complete alongside me? Do you have a list that I need to read?
Let me know your thoughts in the comments below, friends!
Ps. If I inspire you to write your own list and you DO, email me either your link or your list.. and I'll cross it off.. Thanks! XO