For the last few months, we've been looking for a good area rug. I feel like it's such a fruitless search. I have felt like rugs in general are often so out of our price range when looking for one to cover a large space. But I've kept my eyes peeled all over the interwebs and in stores.
We wanted a rug to put in our office. The room is rather large, and we thought that adding an area rug would help define the room into two spaces; the office and a seating area. Here's a reminder of what the office looked like when we bought our house & then when we moved in after a bit of work (okay, a lot of work!):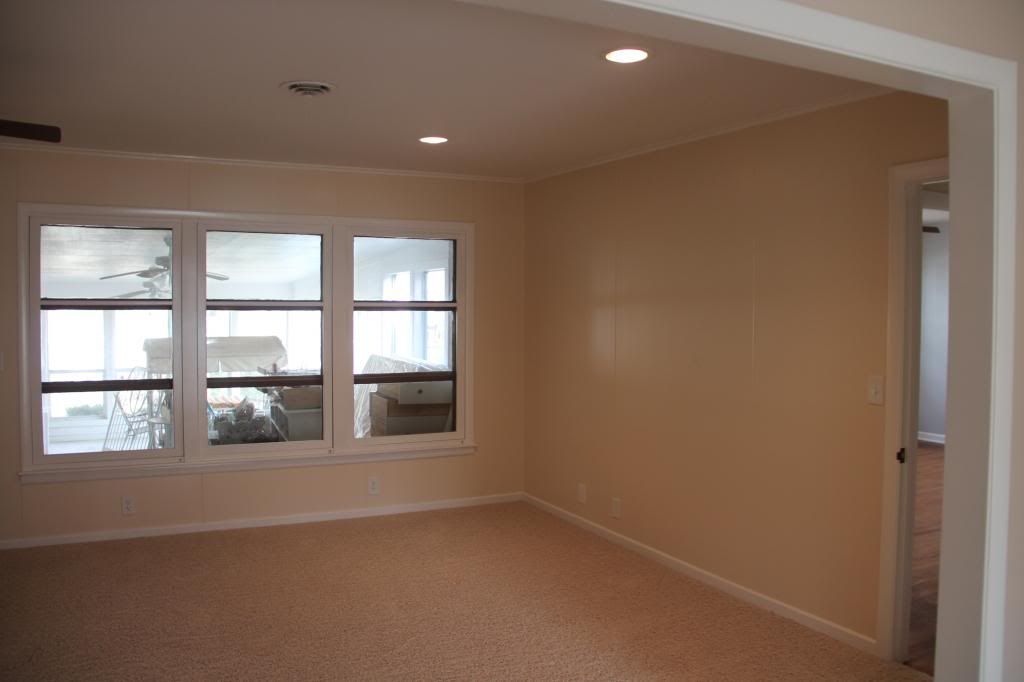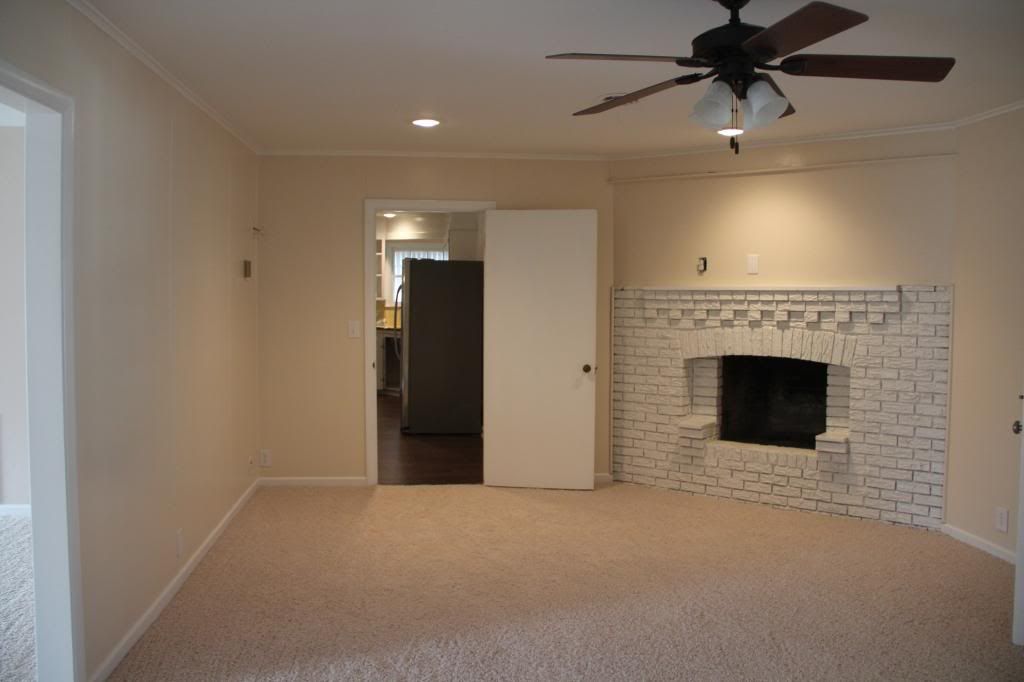 Our desk ended up by the windows, and we wanted to create a seating area by the fireplace. I felt like I had been looking at rugs for so long. For such an investment piece, I wanted to make the right decision. I was so torn between oriental rugs for contrast or something graphic.. and then one day, right before labor day, I stumbled upon
One Kings Lane
.
OKL
is an online source with lots of pop up shops of discounted home goods. Some of their stuff is still super pricey, but when I saw a message saying "30% off whole purchase, today only!"... I knew that was going to be a chunk of change when it came to finding an area rug for this space. Some of the rugs in the sizes we were looking for were still in the $1,000 plus range, and that was NOT happening. Some of the rugs were decently priced, and with our discount, we ended up getting one for well within our price range (including $30 shipping- ugh!)
Just a note: If you follow the link I posted and sign up, I get some store credit. If you think you would enjoy browsing the site, sign up! We'd be so thankful for you helping us decorate- so fun!
The pictures I took are a little choppy, I'm trying to hide some other projects going on in this room.
We went for something graphic, and I LOVE it. I think the print is just the right amount of modern in the space. And it FINALLY makes the all white brick fireplace look normal and not just super, super white!
It's one of my monthly goals to find something for above the fireplace! Because of how far over the one electrical socket is, it's proved really difficult to find something that is wide enough but not too tall for the opening. There is also no mantle, so I can't prop things or add other details. Talk about a problem space!
So, do you like our rug? I've loved it so far! Any one else shopping for a rug? It delighted me to see that a blog friend, Emily, just found one for her new home as well. You can read about that
here
!
If you're antsy to see what else has changed in this room and in the rest of the house... then have no fear! Fun announcement: a professional photographer is coming to photograph our home in the month of October! YAY!! This is something I've been dreaming about and so when a local photog reached out to me, I was thrilled. Things are pretty busy around here getting ready, and I am SO excited to share more details with y'all as things develop! God is good, and I am SO thankful for your support as a reader of my blog!
Have a lovely weekend! Get out there and do something fun! We'll be all up in arms over the Texas A&M - Alabama game! So excited to hopefully watch our Aggies BTHO Bama! :)