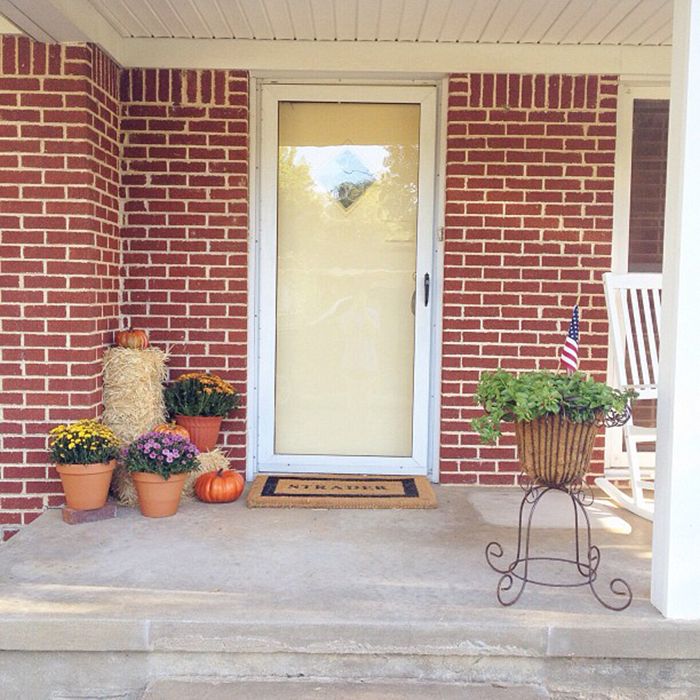 First, thank you so much for all of your support with my 101 in 1,001 list! It has really encouraged me how many people have come out of the woodwork volunteering to help me learn a skill or participate in something with me. YAY! I really tried to pick things that were out of my comfort zone and mixing things up, all while being realistic. These things are becoming even more realistic with YOUR help. I love that so much. Has anyone else made a list yet? When you do, email me a link and I'll post a link to it on mine.. and if you don't blog it, still send it to me! Here's a little bit of what's going on right now, I'm excited to share and looking forward to some r&r this weekend with the husband! Weekends are sweet.. y'all get out there and enjoy yours! XO
...reading the book of John. I like reading about what Jesus did during his time on earth and imagining what my response would be if I was living in that time. It challenges my faith.
...watching I'm halfway through the season premiere of Grey's Anatomy. I skipped watching it last night so that Ben and I could have a date night.... but this show is seriously so great. I'm obsessed.
...trying
...eating differently than usual! Three nights a week Ben has football, one night I have bible study, and the other night is our standing (Thursday) date night. So I feel like I've been on vacation from cooking! When Ben's gone, I try and eat something easy, cheap, and healthy. When I have bible study, I have been trying to leave a soup in the crockpot for Ben when he gets home after I've left. I kind of miss cooking regularly! After football season... :)
...pinning too many pumpkin recipes. Ben barely likes pumpkin, so I need some people to try these recipes out on!
...tweeting let' call it like it is, I usually just retweet other people. :)
...going to celebrate the birthday of a dear friend tonight. Happy Birthday, Liz! This feels like the perfect night, to dress up like hipsters! Dontcha think? :)
..loving
a bunch of goodies that I recently purchased from Bath and Body Works. I love fall scents, and right now I'm enjoying the light scent of a
"Sweet Cinnamon Pumpkin" Wallflower
. It's great. The scents really do make it feel like fall, and our house just feels a bit more homey, too!
...discovering how much time at church fills me with joy and peace. Starting in a few weeks, I'll be spending three nights a week at church activities plus actual Sunday morning service. For some seasons of life I believe that might be exhausting.. but moving back to our hometown and honestly feeling like we have a clean slate as far as friendships because so many people are gone, it's just different. We've been longing for community and our church family has provided! What do we do? On Sunday mornings we attend regular service and lead lifegroups in the youth (teach Sunday School), and Sunday nights we attend a parenting class taught by Ben's parents. There are no babies on the way for a while, but we didn't want to miss the opportunity to see what Ben's parents would teach people in a classroom setting, as opposed to just advising us on situations as they come along. On Wednesday nights I colead a girls bible study, and on Monday nights I'll be doing a women's discipleship program. By no means is our faith based on these things, but they are SUCH a blessing to us!
...enjoying all the sweet reader emails I've gotten this week. Man! It just humbles and blows me away every single time. I love nothing more than answering questions about faith, finances, life, or simply just getting encouragement from y'all and making new friends. YOU BLESS ME!
...thinking about a few fun trips that I have coming up! Next week, I'll be returning to College Station to participate in my sorority's "Big/Little Reveal"... where my grand little will reveal herself to her little. It's such a fun night of community and picture taking and just plain joy! It will be so wonderful to see so many sweet friends!
...feeling again, like routine is continuing to set in. I'm loving fall's rhythm.
...hoping to get all of our Christmas shopping officially done soon! I know.. I'm crazy. But I love feeling on top of things, and I really believe this would simplify things for us.
...listening to Matilda make all kinds of doggie noises. She is literally ridiculous, and we love her so much.
...thanking the Lord for so many exciting opportunities that are on the horizon!
...starting to really and truly enjoy my early morning workouts. Cue the angels singing a sound of surprised rejoicing!