If you follow me on
Instagram,
you may have seen this photo and announcement on Saturday..
We booked our trip to Europe for next summer! On Saturday, we confirmed our flights and made things official. We were giddy! I thought I would take this opportunity to explain why we're going, and a few of our plans.
My whole family is from England. Before Ben and I got married, my United States family members looked like this.. Mom, Dad, brother. Every relative of mine lives somewhere in the UK. Growing up, we traveled to England every summer to spend time with family. My parents both still have strong accents, although my brother and I don't at all. How did we get over here? My dad worked/works in the travel industry, and I guess my parents thought that a move to the US sounded fun. They moved to New Jersey for a year, before I was born. Then, they moved to Paris, France for two years, where I was born. Some of you may remember when my blog was called "Bonjour Victoria!".... that's where that came from. When I was about a year old, they moved to Atlanta, Georgia, and then to Texas before I started Kindergarten. We've been here ever since.
Especially in the past few years, I've really grown thankful for my roots. Yes, I am obsessed with the royal family, because of the unity they bring to England. Also, Kate Middleton is my hero! I know a lot of people say that, but I really do love her. It's hard to explain, and I don't think I even know the full of it, but there's something about the royals that is just so wonderful, they almost feel like an extension of family. One of my cousins also sang in the Royal Choir for awhile, so I really thought that was my in to meeting Kate. :) Now, I'm just as thankful for the roots that I've established on my own, and through our marriage. Those roots are the exact opposite. They are as Southern as can be. Ben's side of the family was a huge inspiration for how we planned our wedding. I mean, we had our wedding photos taken in front of a front porch, for crying out loud!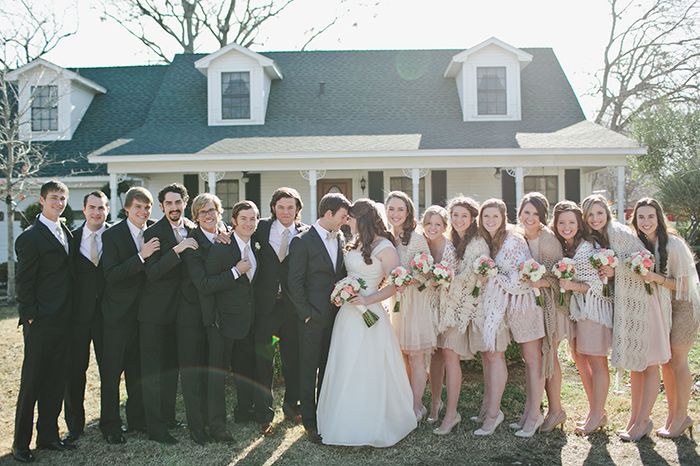 Speaking of our wedding, we were so thankful that several relatives made it across the pond to celebrate with us last December. The photo below is of the cousins on my Dad's side of the family. This was the first time that my grandmother has ever been with all four of us at one time. That sounds ridiculous, but it's true. We've all been together without her a few times, and as we got older, a lot of times just me or just my brother would come to England. This was a pretty sweet moment, and I'm so thankful for this photo by Sara Lilas Photography.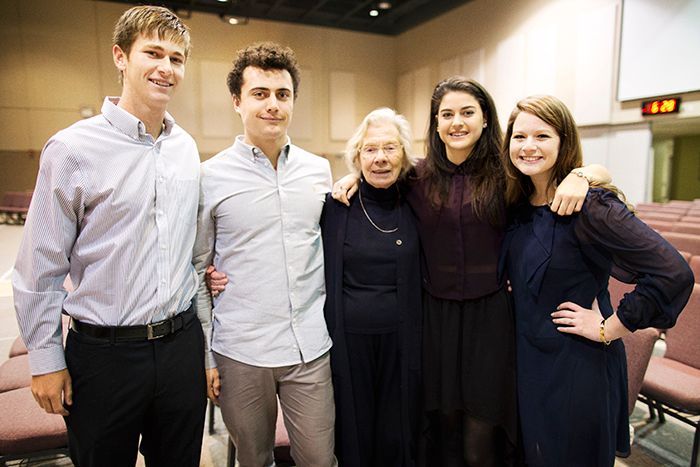 Other family members couldn't make it to our wedding, which I totally understand. However, it's important to us that Ben gets to meet and spend time with the other family members. We talked a lot about trying to go this summer that just ended (2013), but when we would have needed to plan the trip, things about our future careers were just too up in the air. We wanted to make sure we knew what the summer would look like before we made plans.
But now things are in place, we knew that it was a priority for Summer 2014 to travel to the UK. And it's happening! We will be gone for a little over two weeks. We're starting the trip with a flight to London Heathrow, and a little over a week of hopping between different family members in England. We're also planning on visiting Highclere Castle, where Downton Abbey is filmed, during that week. (BAHHHH! SO EXCITED FOR THAT!) Then, we'll spend four nights in London, exploring the city together. I've been to London countless times, but exploring on my own with my husband who has never been will be totally different! After that, we're taking the train to Paris, France, for another four nights in the beautiful city where I was born. This trip still feels like a total dream to us, and we're so thankful for all the people who have made it possible.
I'm so excited to share so many childhood places with Ben. We're going to be in an intense countdown until next June! I'm dreaming of picnics by the Eiffel Tower, showing Ben my favorite shops in the towns where my family is from, trying out fun eateries, taking beautiful photos... the list goes on and on.
What would y'all put on our "to do" list? Does any one have any connections with photographers in London or Paris? I'd love to do a portrait shoot of us in either one of those cities. Let me know in the comments below, friends! Happy Monday!