In the past few weeks, I've noticed a few "trouble spots" in our home. Areas that seem impossible to keep organized, where mess just stacks up.
I am no professional organizer, although that might be my dream job. Eeee! However, I wanted to share how I transformed our bathroom cabinets. I had the help of this little girl.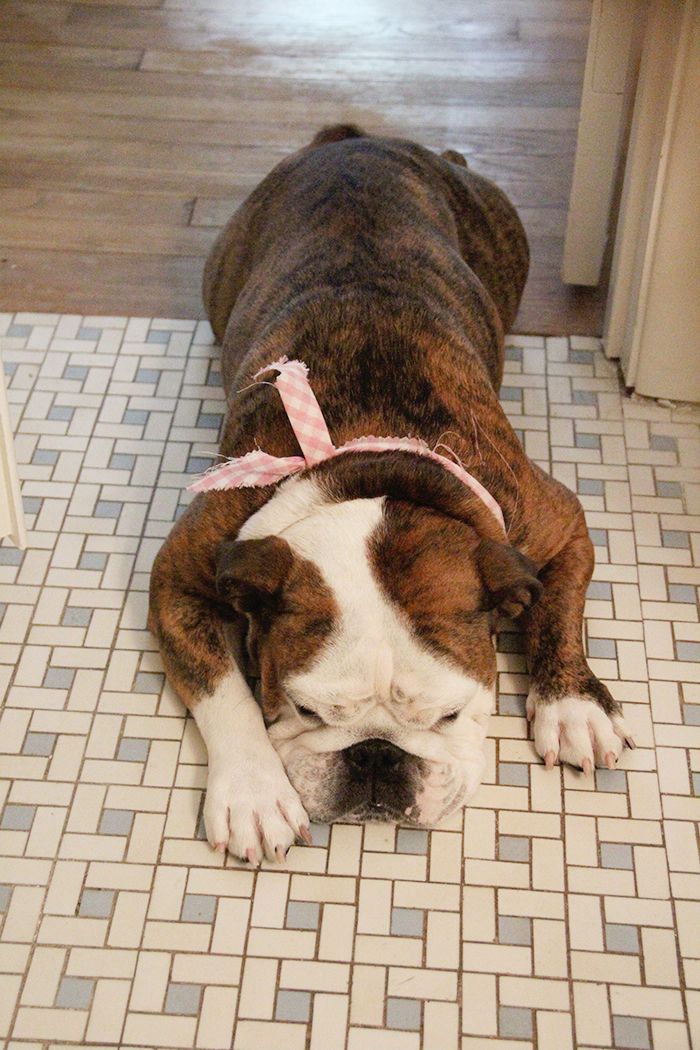 Let's check out our "Before":
I tried hard to organize when we moved in. I really did. Those baskets had good intentions. But when you don't have a place for everything, sometimes organizing just turns into "arranging your stuff in a clean way". Real organizing happens when you give things categories and places to go. When you know where to put things back, that's when you can maintain an organizational system. The two baskets above are filled with tons of bathroom things, some we don't even use. There is literally no rhyme or reason to what is in each basket.
Now, here's something you should know. Our little old house has TONS of storage space. Like, more than we could ever need with just two people. Which is awesome. So, there are a lot of cabinets that I never look in. When we moved in right in the craziness of Christmas and our wedding last year, relatives just kind of put stuff places. Which was such a blessing, but now I'm having to go back and discover things. Haha. The below "before" cabinet shot is one of those places I've never touched.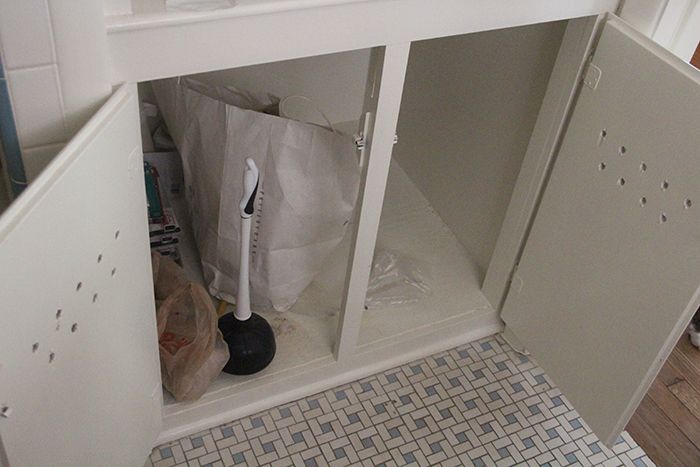 There is a stack of smoke detectors, some lightbulbs, a plunger, some electrical outlet thingys, and a Pottery Barn bag full of random items. Lovely.
So then, I got down to business. Matilda did too. She decided to stretch first.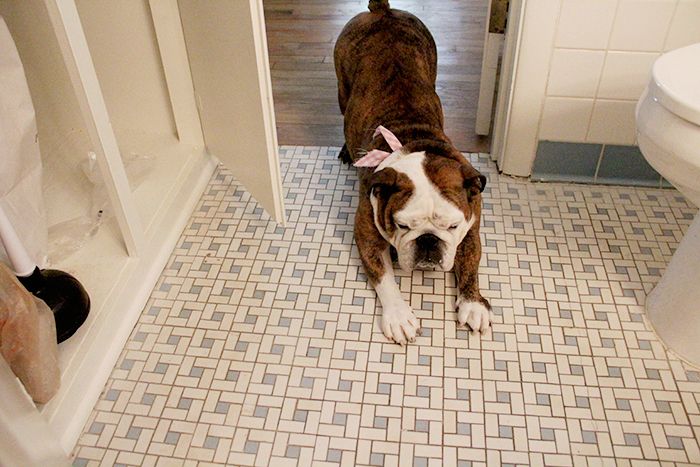 I pulled everything out of the cabinets, onto the floor. I wanted to be able to look at everything, throw stuff away, and establish categories.
Cue horror movie music. I had to humble myself before posting this. Yikes. Ick, ick, ick. Notice that the Pottery Barn bag was housing some really really important EMPTY BAGS OF RAZORS. Neat. Clearly this project was long overdue.
I threw away a ton of stuff. Products that are empty or unused. I put all the samples together, I moved the construction supplies to a more logical location. I put all the lotions together, all the soaps together, etc.
Then, this happened.
Ahhhhhh. A sigh of relief. Already, this has worked so much better for us. It's incredible. I do need to get some more toilet paper to make my stacks more solid, though.
Let's look at some details. The extra towels are now on a higher shelf because we don't use them regularly. My lady things now have a basket so they are ready and out of the way. There is now a spot for my makeup bag to be stored during off time.
The basket on the left holds the few hair products that I use regularly, my blow dryer, and straightener. My old one is also stored in the bag, just in case. This basket is mostly empty but it works so much better with my few things inside. For example, when I get out of the shower now, I just reach for my leave in conditioner, grab a small amount, and put it back in the basket. It's okay that an everyday product isn't out in the open, because I know exactly where it is.
The basket on the right holds Ben's shaving kit, some makeup remover wipes, face wash for us both, and deodorant. Again, mostly empty.
The MVP award goes to these plastic tubs. They may not be the most attractive, but they are getting the job done. Now, all of the junk that just got thrown in the baskets has a place. I can find everything quickly, which simplifies our live. That's the goal here. I also want to label these with some label paper, but our printer ink is out and I need to wait till next month's miscellaneous budget category. #envelopesystemproblems
Left cabinet:
Contacts and Contact Solution
Dental Hygiene
Body sprays and lotions
Cleaning Products
Right Cabinet:
Product samples and travel sizes
Nail polish and other nail care things
Extra Soaps
Medicine
TA-DA! I'm feeling so so good about this.
Your organizing take aways:
Locate problem areas
Fix the problem that is keeping you from staying organized there
Give everything a place
Declutter!
Okay.. what are some of y'alls problem areas? Please tell me I'm not alone here! Any organizing projects you're working on? Or need to? :)
Happy Weekend, friends!