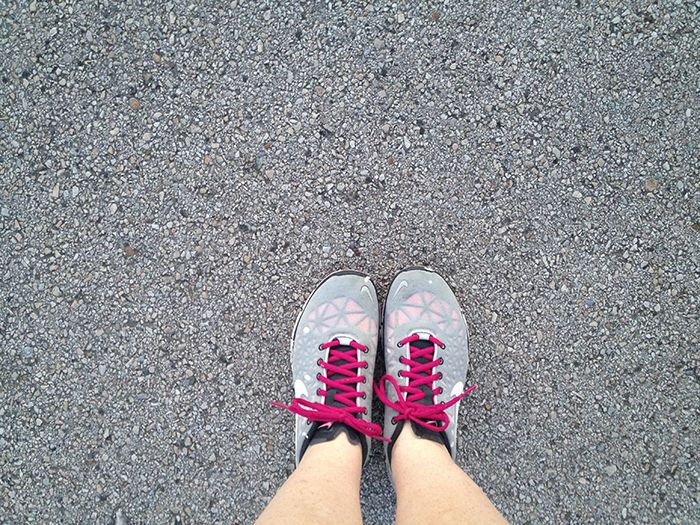 In the past few months, I've fallen into a rhythm of posting here on my blog. Monday, Wednesday, and Friday mornings, I read over everything one more time, submit, and shared. Then during the next few hours I approve and respond to comments as my schedule allows.
When I started blogging, I knew that one day I would recieve some kind of pushback. A side affect of sharing your life with others is negativity. This is a silly example, but anytime I look at a celebrity instagram account, or even a blogger with a crazy large following.. the most recent comments are always some kind of a fight between people saying something mean and someone else defending. I knew that at some point I would get my mean comment. I had anticipated it for awhile, prepping myself. Well, I didn't prep too well. On Friday I received a comment that crushed my heart. It can only be described as an anonymous attack on... well, me. I could divulge details but I won't. There's no purpose. My Friday was clouded with tears and hurt from this experience. I will say though, that I'm thankful for all of my readers that encourage and support me every week.
On Monday, I had no post written. I had no ideas for one. For the first time in months, I felt like I had nothing worthy of sharing with the world. I felt foolish and ashamed of myself. I had let this anonymous person let me fear that the things I say would be twisted and manipulated. I stayed silent.
Today, I've decided that fearing judgement from this one mean person and letting them overshadow positive feedback and opportunities is not happening. I also decided that the opposite of shrinking back is vulnerability. So I'm going to share something that makes me nervous to share with real life people. Even as I start to type there is a little girl in me that fears certain eyes finding there way here and laughing at me. Just keep swimming.
For as long as I can remember, fitness has been intimidating to me. I've never been naturally athletic and certainly not sporty. That, combined with childhood junk food snacks (thumbs down!) and the natural insecurities of a girl... created a monster. I remember dreading any sort of running or physical test at school. I built exercise up to be something it's not. I made it scary, and something that only "certain people" could do. In high school, I used to go on long walks when I felt a little prickle of desire for activity, because I was still just ashamed and intimidated by not being a "sporty girl".
Then I married the most athletic man alive. Haha! But really. The man can physically not sit still for more than a small period of time. If I agreed to some sort of hiking oriented vacation he might marry me all over again. Just kidding. :) Ben never had an expectation for me to be athletic, but after we got married, it was natural for him to want me to join him for workouts so every once in awhile I would go and pedal slowly on the bike while reading a book on my phone. Thinking back I feel so silly for the mental block that I felt.. but I share hoping that others can relate!
In August, I had an "ah-ha" moment and decided that I wanted to make personal fitness a part of my life, a part of my normal routine. I wrote
this
post for Nicole at the beginning of the month, about my ideal day. Its crazy to me how just a few weeks later God had transformed my heart and attitude and added something major into my life. I made a commitment to go to the gym three times a week, with or without Ben, and to try new things. I think he might have gone with me once since then. (Thanks, football season!) I remember even just a few weeks after this commitment, I felt transformed and refined. I was sweating from activity for the first time in years and slowly learning to coach myself through temptation to quit. I wanted to, and had to learn discipline in that area. There were days I didn't want to go.. sure. But I did. For some, three times a week is nothing. But for me, it was a major lifestyle change. I always leave the gym feeling better than when I got there, refreshed. Remember when Elle Woods from Legally Blonde said that "exercise gives you endorphins and endorphins make you happy and happy people just don't kill their husbands"? It's true. I have learned so much from this, and would love to answer questions if you have them, although I'm no expert, and won't ever be. I do know, that three months later, workouts will always be a part of my weekly routine. It's a nonnegotiable for me to stay healthy and active. I want to equip my body to serve my family and advance the kingdom of God.
If this is something you've ever struggled with, let me encourage you that the first step is just getting yourself out there. I never in a million years thought that I would be at the gym at 6:15 am some mornings. Never. But I love it, and the discipline has refined me in so many ways.
Thank you to all who read and stick with me. I'm constantly thankful for your support and positive feedback.