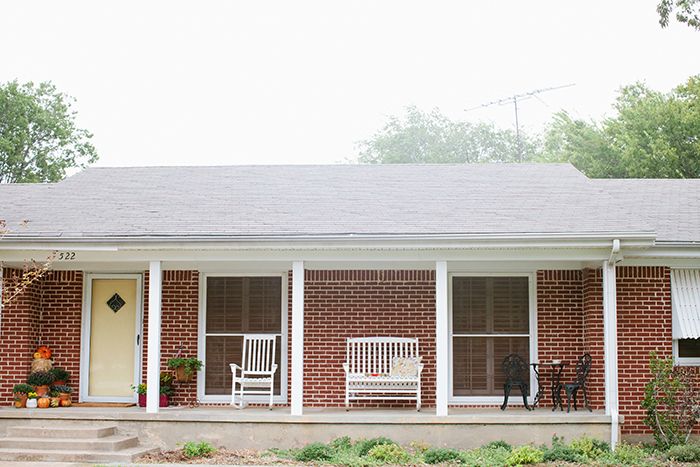 This Saturday, November 2, 2013, marked one year since we signed papers and purchased our home. Y'all, I was all over the place with emotions on that day. We had just mailed our wedding invitations a few days before, I was finishing my last semester of classes at Texas A&M before student teaching, and we were about to race against the one month clock of remodeling before I could move in for the few weeks before our wedding. I think now, my response to a fixer upper would be totally different, but last year, I was ridden with anxiety about how we would turn this place into a nurturing home.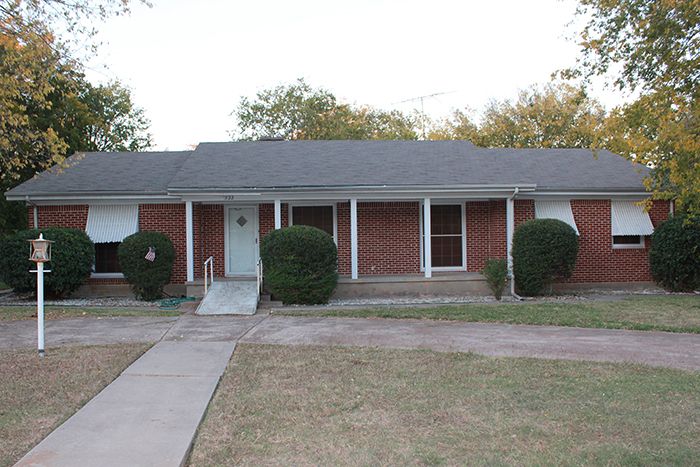 This little fella became the place that lets us breathe easy. In the one year since we moved in, we went from four pieces of furniture to a full home. We are blessed to say that the majority of our furniture was given to us by friends and family. And then there was our "once in a lifetime"
craigslist find
. We built a fence. We've served countless meals to each other and to friends, hosted a handful of overnight guests, let children play, shared the hope of the gospel with new friends while sitting on the front porch, hosted a couple's shower, and arrived home from our honeymoon. Although it will be awhile, the thought of us moving out of this place can already make me cry on the spot. I love the day that I knocked down that sick nasty lamp post and the day(s) that Ben scraped up all of the gravel and pulled up the big bushes. I love our yellow front door.
I love you, house!