YAY! So many people have entered
the giveaway
and I am so pumped about it. I kind of wish I could just choose now... Friday, come quick! :)
Our Thanksgiving festivities began the weekend before Thanksgiving, when we hosted a "Friendsgiving".. it was great!
I was nervous to start cooking, I felt like making Thanksgiving food was a huge right of passage. Maybe it was, or maybe I'm just a little bit loony. But I loved it. Ben snapped this photo to record the occasion. I was stirring the brine.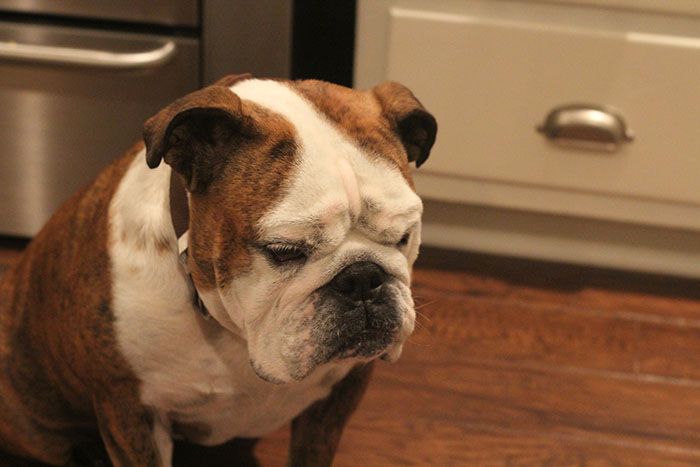 I had a little cooking buddy the whole time! Her is Matilda, hanging her head low in sadness that she wasn't allowed to join us at the table for either of our Thanksgiving celebrations. Poor sweet girl!
The food turned out great both on Sunday and on Thanksgiving day, but I was more excited about the table settings. Of course. :)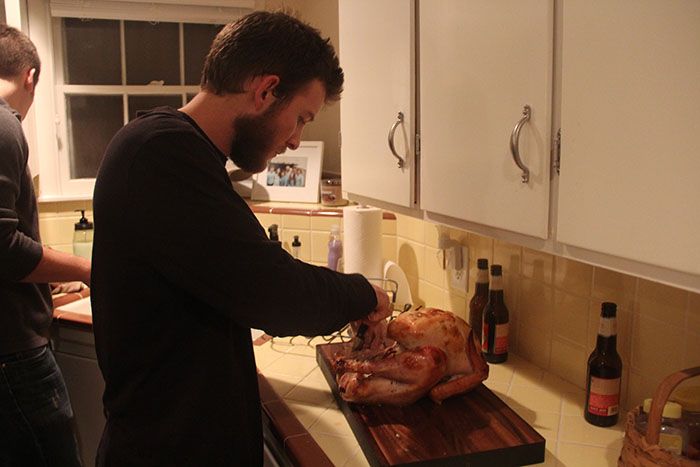 Ben carved the bird in his own, signature "snack and cut" method. Every time I looked over he was licking his fingers. I guess I'll consider that accomplishment. :)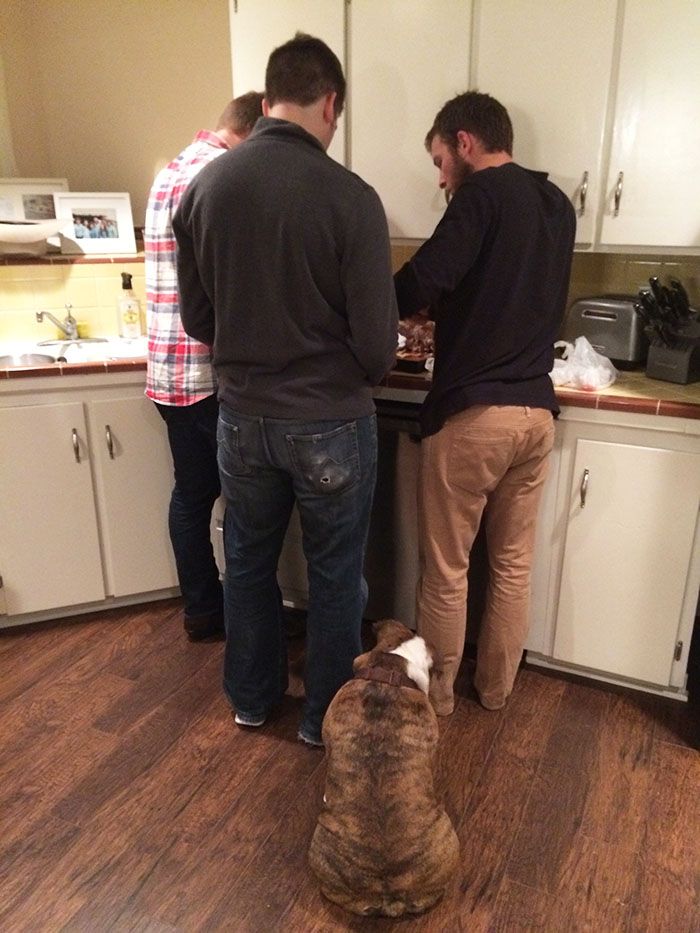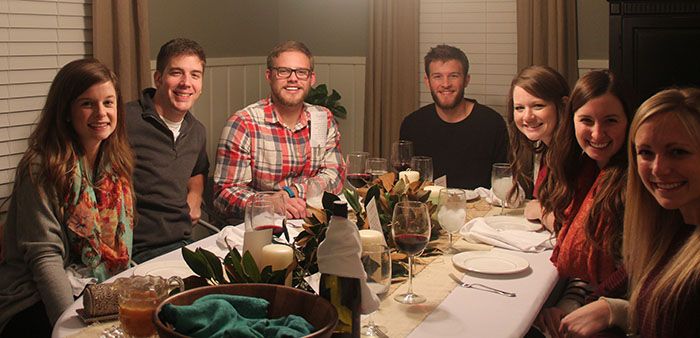 Later on in the week, we celebrated on Thanksgiving Thursday. It was such a good week.. we got to do so many fun and relaxing things with Ben off work. We went to the movies to see Catching Fire, shopped, enjoyed our home, etc. It was a much needed break.
At the beginning of the day we went to a big breakfast at Ben's granny's house. It was a carb-a-palooza and so much fun. Soon after, we came home to cook!
Here is my much anticipated turkey solo shot with turkey #2. I know you people were on the edge of your seats waiting. :) After two turkeys in one week, I'm ready to sit out the next three or four or five Thanksgivings.. but I am living proof that anyone can make a delicious turkey!
While people were out Black Friday-ing.. we stayed home to put up our Christmas decorations. We lit a Christmas candle, bumped some Christmas music, and pulled everything out. We genuinely had so much fun. We had also discussed hitting up Starbucks for a Christmas beverage in a red cup.. but Texas didn't provide cold temperatures to make that sound appealing.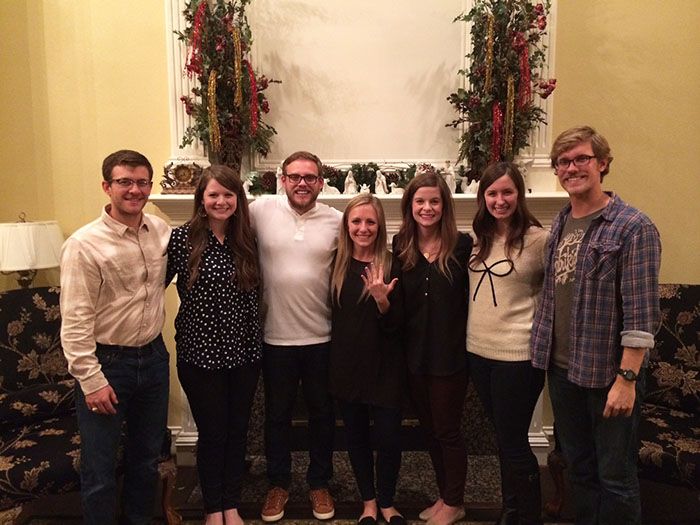 We rounded up a full week of celebration when two of our good friends, Michelle and Caleb, got engaged! Yippeeeeeee! We are so excited for the happy couple!
How was your Thanksgiving week? Any fun things to share about? :) Hope everyone had the happiest time!