This post can also be known as "Day 28" in the Blog Everyday in February challenge! Yippee!!!! I did it! Sort of. I skipped a few, and rearranged a few. But overall, we're dandy. :) Thank y'all for sticking with me for the million blog posts. Regular programming will be up and running on Monday, and I'll be giving the details for our Coffee Bar Makeover, shared here, with no words, soon.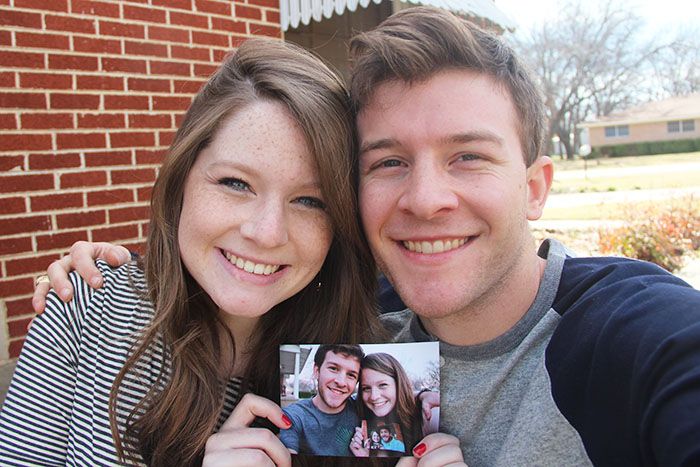 I'm just really excited for March. So much got accomplished in February, things that I didn't even list on my goals to begin with. I read A Modern Girl's Guide to Bible Study by Jen Hatmaker, & Divergent and Insurgent by Veronica Roth. I got a new job. We finished our kitchen renovation. I figured out a few difficult styling spots in our home. I started a cleanse (halfway done! woo!). I've been increasing my load at the gym and trying new things.. and loving it! We saved more money than usual. It was a full and productive month. I think that after January and being sick for so long, I was so ready to hit the ground running and make things happen!
Host friends for the Super Bowl
Celebrate turning twenty three!
Have a sweet Valentines Day with the hubby, wearing lots of pink, of course!
Order Blog business cards for Hope Spoken in March (and to cross off 101 in 1001!)
Write 8 handwritten letters (womp womp on this from last month)
Continue our Valentines tradition (more on that soon!)
Make or buy decorative pillows for our bed
Complete and order our 2013 photo book
Okay so clearly handwritten notes are out the window for awhile.. and that's okay. :) I am still trying to figure out what I want for bedroom pillows, and I plan on squeezing in the ordering of some business cards today!
Finish reading Alliegant by Veronica Roth
Attend Hope Spoken (eee! I'm scared)
Enjoy Ben being off work for a full week!
Travel to College Station for a basketball game
Organize our desk junk drawer, and dining room cabinets (a scary land)