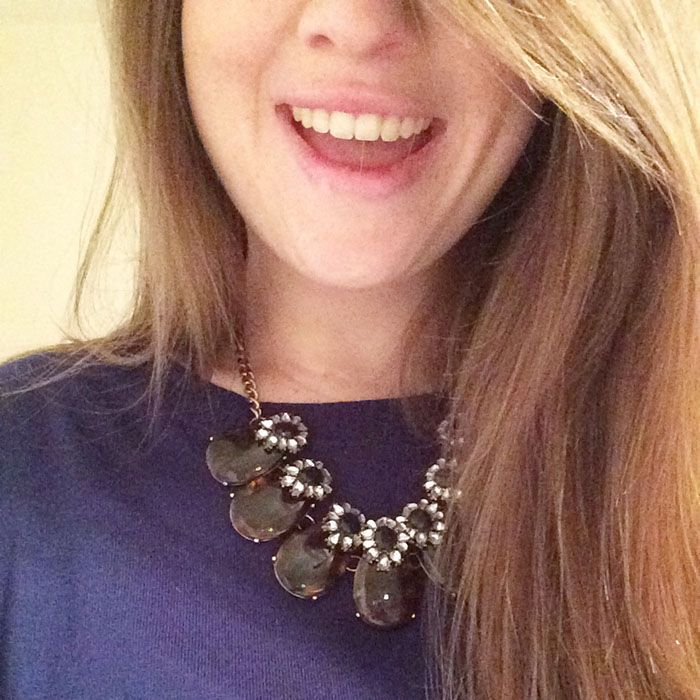 This post made me think of a conversation I recently had with some blogging friends about little things about ourselves that are missed just by reading our blogs. Kinda funny, right?
1. The only boy who's ever broken my heart is my husband.
We broke up for over a year in college, and it was an extremely hard time in both of our lives. But we needed it, and God used it. We allude to what happened in
this
video, but I'm thinking of sharing our story soon on the blog. Is that something y'all would be interested in reading? :)
2. I don't drink anything but water.
Actually, the exceptions are the occasional hot chocolate, apple juice, sprite when I'm sick, and blue powerade. Those are the only beverages I can even slightly tolerate, and the times I stray from water each year are less than ten. I told Ben the other day that I wish I could experience the joy others feel from stopping to get Starbucks or enjoying a glass of wine. I live vicariously through you, people.
3. I've never used a curling iron.
I just posted about this yesterday on
Instagram
... but I've only ever curled my hair using my straightener. I just got a curling iron/wand set for my birthday, so this will soon change. Please send any tips my way!
4. I have to drive 30 minutes to several nearest Targets, and 20 to the closest legitimate grocery store. We really do live in a small town, and I've had to get used to everything being 30 minutes or so away. It really doesn't bother me though, it's become a way of life. (Miss you, College Station!)
5. I attended two Universities.
I went to Baylor University my first semester of college, and then finished the rest at Texas A&M. Best decision ever. ;) Really though! (sorry,
Bailey
!)
6. This summer I'll see my mom's side of my extended family for the first time since I was 16! England problems.
7. Because of our small town, I often time my trips to the gym so that I'll be the only person in there. It takes out the intimidation factor.. plus it is so fun when Ben is with me and we have the whole place to ourselves to talk even when we're on different equipment or sides of the room.
Okay y'all. Sorry for the most boring post ever. You're probably sick of reading stuff just about me all during this month! :) March will bring fun and new things! Thanks for sticking with me.. thankful for y'all! XO