Anticipating this post, I wasn't sure what I was going to write. I have
recently posted
on the subject. But today, all over again I reflected on the joy of a home that is a place I can rest, a place that I can care for and open up to others.
For some reason, when I opened up a drawer to get some aluminum foil, I was filled with overwhelming gratitude. I may be a little bit crazy, but it made me so happy. I feel so blessed to live in a home that I can organize and fill with things we need for our daily life. Today, I genuinely felt so grateful to have a roll of foil, and to be able to cover a casserole I was making for company later that day. Again, it's so silly. But I love having drawers to fill. I love having a place to prepare for guests. Maybe it's the recent kitchen overhaul, but I'm loving my time in our kitchen.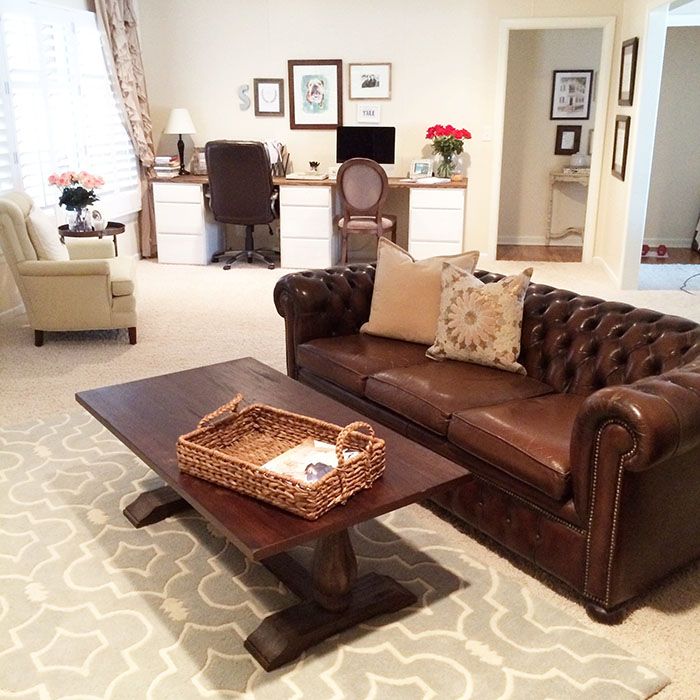 I truly am so thankful for our home. The room above used to look like this:
It's amazing what some paint and new carpet will do. Seriously.
I love that our home has a story. It's only ever been lived in by one other family. The couple built it when they were young and lived there until they died. We bought it from their grandson. That meant that nothing had been updated for YEARS and YEARS... but it also means we got a story. And an opportunity to make something new and beautiful out of something no one would ever want. There's so much Jesus metaphor in that I can't even handle it.
I would love to hear about your home. What is it that makes where you live a sweet place for you? Any fun stories about where you live? What are some ways you can be thankful for the little things in where you are today? :)