I skipped yesterday's post on "the joys of blogging"... but this probably takes the cake for my FAVORITE blogging moment of all time.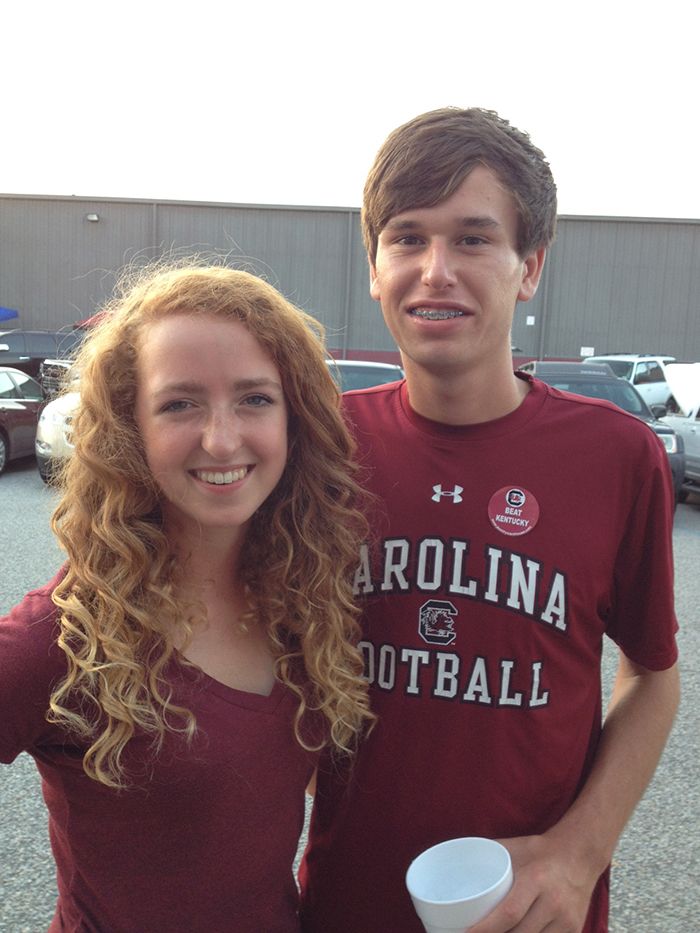 These cuties are Jack and Louisa, from South Carolina.
Louisa,
First, I'm jealous of your gorgeous strawberry blonde curly locks. You are absolutely beautiful! Your sweet boyfriend Jack sent me an email to let me know that you love reading my blog, which fills my heart with so much love and joy. Seriously, I cannot even begin to tell you what an encouragement that is to me. I wish I could come on over to see you, take you to lunch, and give you a big hug.
But what's more important here.. is that Jack had something to ask you today. He wanted to borrow my blog and ask you....
Louisa,
Will you go to PROM with me?
- Jack
I know my opinion may not mean much, sweet friend... but this boy seems like a total keeper. I think you should say yes! ;)
Lots of love and hugs,
Victoria
Ps. Don't worry everyone, I've already requested that these two send us a prom photo for me to post for all to see. You're welcome.