As you may or may not know, neutrals are kind of my signature move.
The majority of our home can fit into a small, neutral color palette.. and throughout most of college everything in my closet was navy, blush, white, or cream.
Which is fine. And it's great to find your niche and thrive in it. But lately, a desire for a bit more color has crept in.
At first I acknowledged it in little steps. I was inspired by the photo below, of
Emily Ley.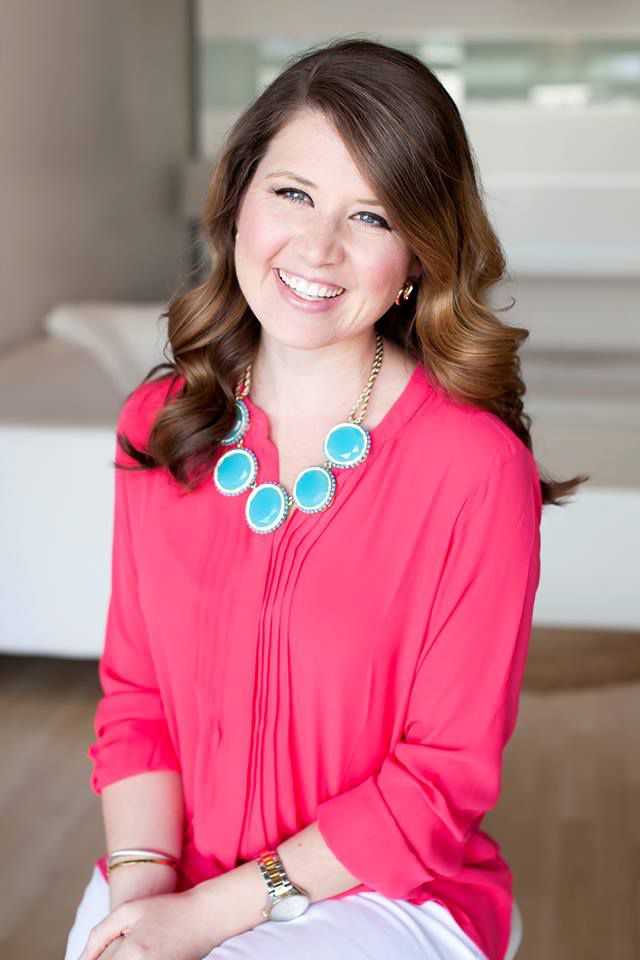 I was like... "Ooooh. What if I wore a bright pink blouse?" So I bought one.
Slowly, my eye has opened up to color. I've started branching out from my normal nude or red nail polish choices. This openness to color is absolutely more in my wardrobe than in our home. I'll stay snuggled up in my big white cloud of a bed, hiding from color for awhile longer. But I have found myself liking images of interiors with colors more.. so you never know. :)
I'm learning that there is a way to bring color in, while keeping the classic look that I crave and love. What are some ways that you bring color into your life?