When we bought our house, there was a lot of work to do on the exterior.
We hated the wheelchair ramp and the gravel in the flower beds and the white metal hoods over the windows.
The ramp was ripped out for us before we even moved in and Ben tackled the gravel in the first few days of me moving in, too. But the hoods have remained. We aren't DIY people, really. I think maybe we want to be sometimes.. but it's just not who we are and how we want to live (constantly building things) and we're okay with it. But that meant we had a lot of fear when it came to removing the hoods. We were afraid the whole window frame would need replacing when pulling off the hood. But after almost a year and a half, enough was enough. We decided we could just try one hood on the side of the house and see what happened. and before we knew it.. they were all gone.
Let's check this out with some photos of our home's exterior from over time.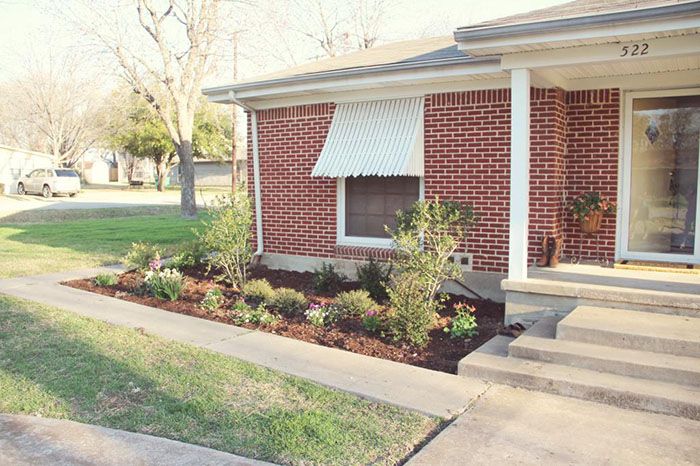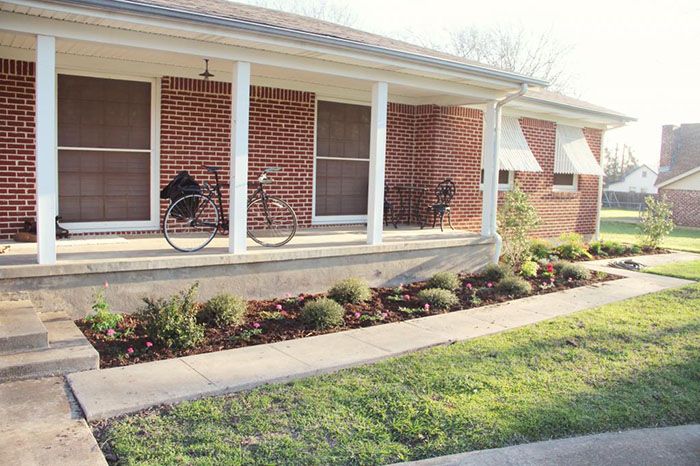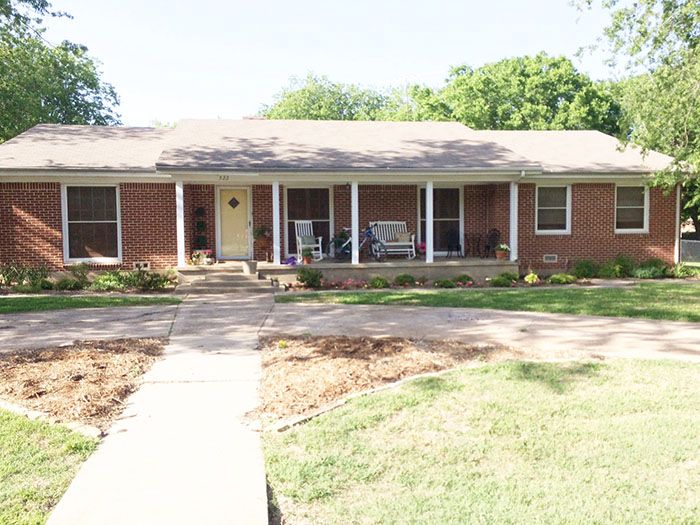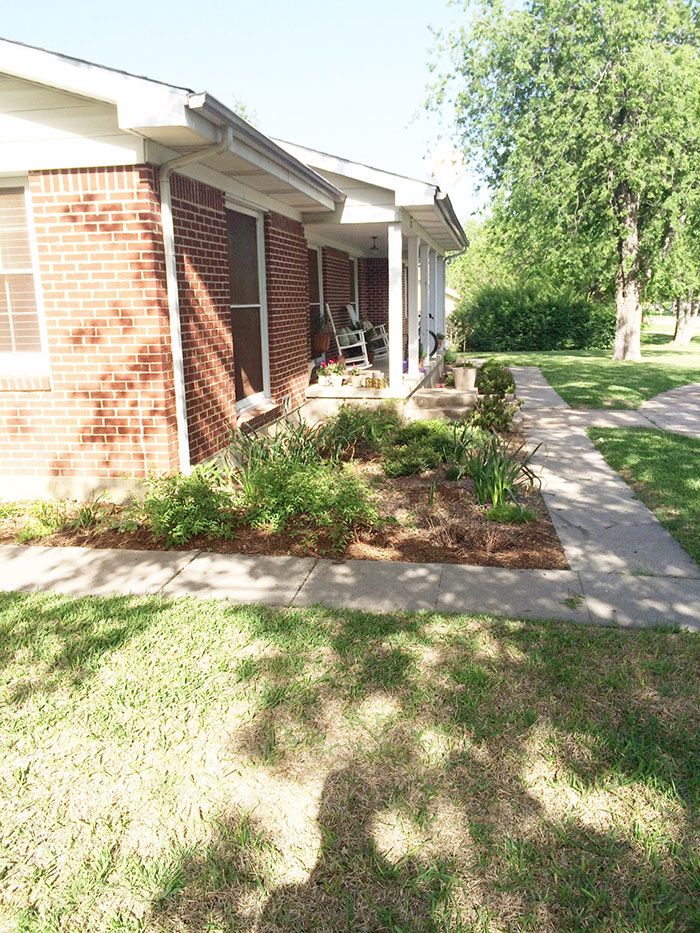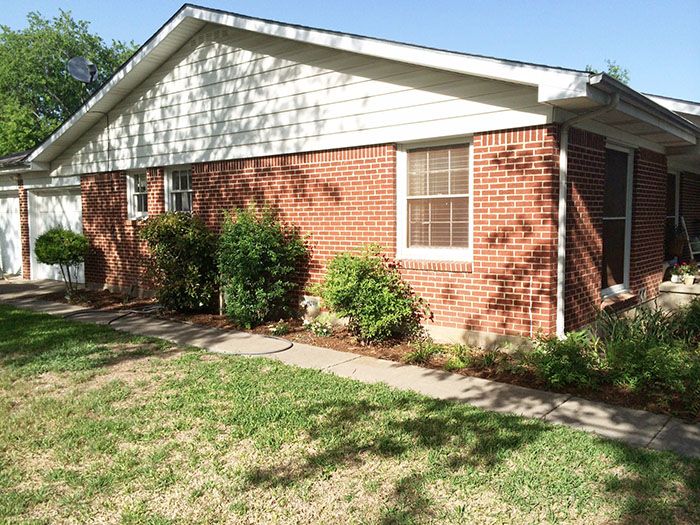 Hip, hip, hooray! We are totally thrilled about this big change. we have 90% more natural light in our home now, and that has dramatically improved my quality of life. That sounds so silly but it really is true. I love having sunlight streaming into our home. Our kitchen and dining area used to demand the use of overhead lighting all the time and now its easy to go without. The change is amazing! We've also been dreaming about painting the brick a medium gray and adding black shutters... ee! That will probably be awhile down the road, though!
What do y'all think? :)