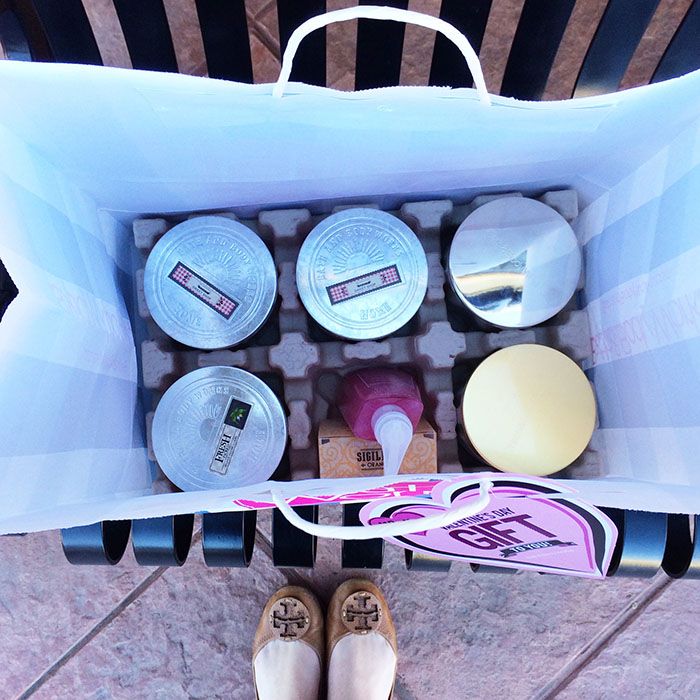 Peace out, B&B Works!
My life needs more contentment, and more joy. Period.
A few weeks ago I was feeling bogged down by the sinful desires of my heart and texted my room mate from
MTH/Bestie Meredith
and suggested that we do
Nancy Ray's Contentment Challenge
.
If you haven't already followed the link above, I highly recommend reading all of Nancy's posts.
Summary: 3 months, no shopping, no miscellaneous random spending, focusing on scripture and a heart of contentment.
I had the pull to start this about mid April.. and with our Europe trip in June, we decided to start with a one month fast.
Now to some, this may seem ridiculous that I would have to apply this discipline in my life because you already don't shop. To others, the idea of giving up shopping for a month may seem pointless. Let me say this, I felt the Lord pulling on me to do it, so I am. I'm hopeful that He will use it in my life, and at the very least, I'll be learning a little bit of discipline.
One quote from Nancy that I really connected with:
All in all, I wasn't content in my life. Even though I had a happy marriage, a wonderful home, a business I love, money in the bank, my health, a wonderful church... even though I had (and still have) "it all," there was this nagging, awful feeling inside me that said, "Nancy, you need this ________. You won't be complete if you don't have this __________." (You can fill that blank with just about anything.)
I think this scripture really describes my heart behind this....
"And He said to them, 'Beware, and be on your guard against every form of greed; for not even when one has an abundance, does his life consist of his possessions.'" Luke 12:15
At the end of the day, I don't really know what to share about this. Yet. Right now I'm just aware of my greedy heart, my home filled with excess, and my desire to be a strong woman of God.
Will I buy gifts for others? YES. If Ben needs something will I go get it for him? YES. This is about halting my heart for materialism.. not keeping me from celebrating others or taking care of my husband.
And, since we're 7 days in.. I already have a story. I had noticed a friend from this past weekend's wedding wearing a gorgeous lip color so I found out what it was and wrote it down (lip products make me feel like a real woman haha) so last night while buying a gift at Target I wanted to go look at it. Every single product on the shelf was stocked.. except for the one that I wanted to look at. I'm going to take that as a sign from the Lord. That may seem silly to some... but I am going to take that as encouragement to DO this.
Have you ever done the Contentment Challenge or something similar? Any words of wisdom for Meredith and I? It's not too late to join in if you're feeling like you might need a month of detox!