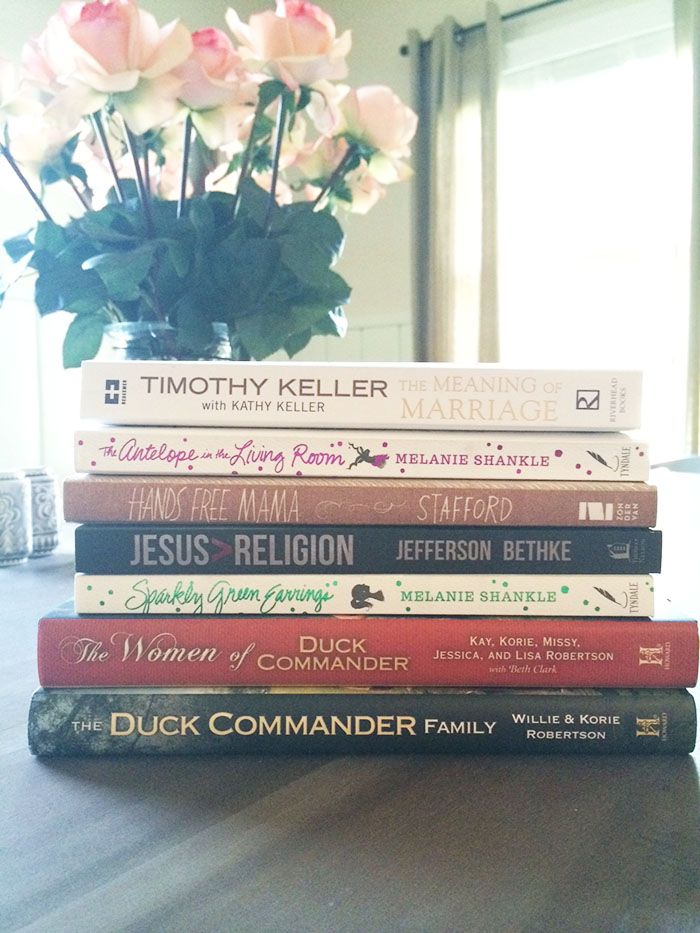 Even though I have always loved reading.. summer reading lists in school were always procrastinated until the end of the summer. I have always admired people who kept an organized list of what they wanted to read, but have never been able to make a system stick. I love reading and read quickly but a lack of organization has lead to big gaps between books not knowing what should come next. So a week or so my in-laws ordered me two books and then I got a few more the next day. I figure if I physically have another book to start reading I'll keep up my progress. (Maybe explaining this is totally boring.. haha!)
I'm really excited about the books that I've chosen!
The Duck Commander Family I've never seen a single episode of Duck Dynasty.. but this family intrigues me! And this book came highly recommended. I purchased the second book for the same reason.
The Women of Duck Commander
Jesus > Religion by Jefferson Bethke I also never saw the video on this topic that went viral a while back. But the idea of reading the book was intriguing to me.
Hands Free Mama by Rachel Macy Stafford Ben has started reading parenting books, even though we're not in that season of life yet. He reads them and loves them and I decided to jump on the bandwagon and get some information early.
The Antelope in the Living Room by Melanie Shankle Before we got married, I read tons of books about marriage and tucked it away for the future... and that's where it's stayed. I decided I really wanted to pick up a few marriage books to really be reminded or what I'm called to live out on a daily basis.
Sparkly Green Earrings by Melanie Shankle Ditto Parenting book.
The Meaning of Marriage by Timothy Keller Ditto Marriage book.
What have you been reading? Have you read any of these books? Any other recommendations to add? :)