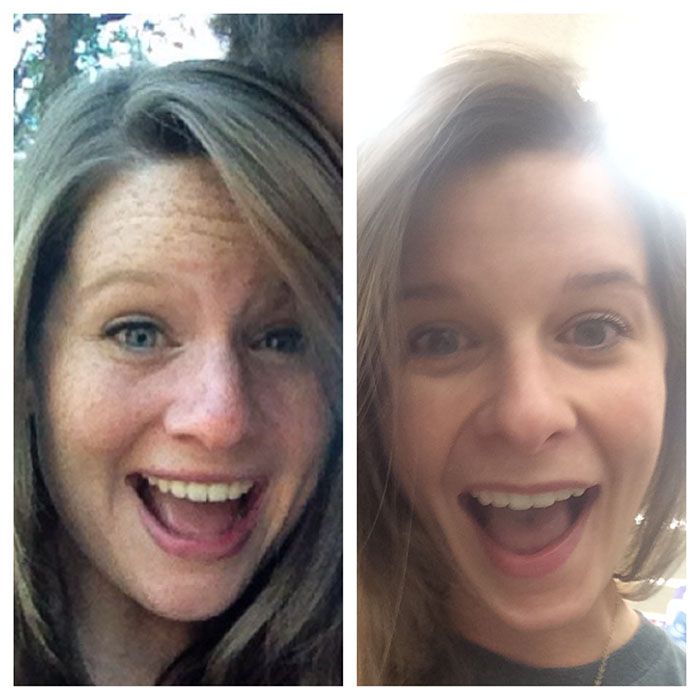 July resulted in my friend Kayla taking this selfie to replicate the way I look in every selfie ever taken. Therefore July was a success. :)
In all seriousness, goals this month were fairly successful. However, putting what basically says "do laundry" and "return emails" was kinda cheating. I'd have to do those things anyway! Haha! It did take me a few more days than usual to focus in for August. Usually I'm bursting at the seams to write and share my goals.. I'm thankful for the few extra days I took to really think about what I want this month to look like.
July Goals
figure out what year Strader Farm was "founded" by going to the county court house
welcome my precious baby niece/nephew into the world NIECE!
go on a massive shopping adventure to purchase all of his/her gender specific clothes
Catch up on Emails (I'm evil and not being a good responder!!)
Figure out something for our dining room to make myself love it
Start a really big personal business project
Get back on track with "Laundry Mondays"
Find a new book to read (I finished 5 last month!)
Reading list found
here
.
August means that Ben will be back to work full time and even more notably, back in the football bubble. He's gone till bedtime three nights a week which will be hard and no fun, but I'm going to try to be super intentional about using those evenings productively. My new business project will help with that. :)
August Goals
Celebrate Ben's 24th Birthday
Research, Research, Research for my new project
Get back in my strength training game
Enjoy a little back to school getaway with the fam
less sugar (it pains me to even type this.... eeeeee!)
What do y'all have planned for this month?