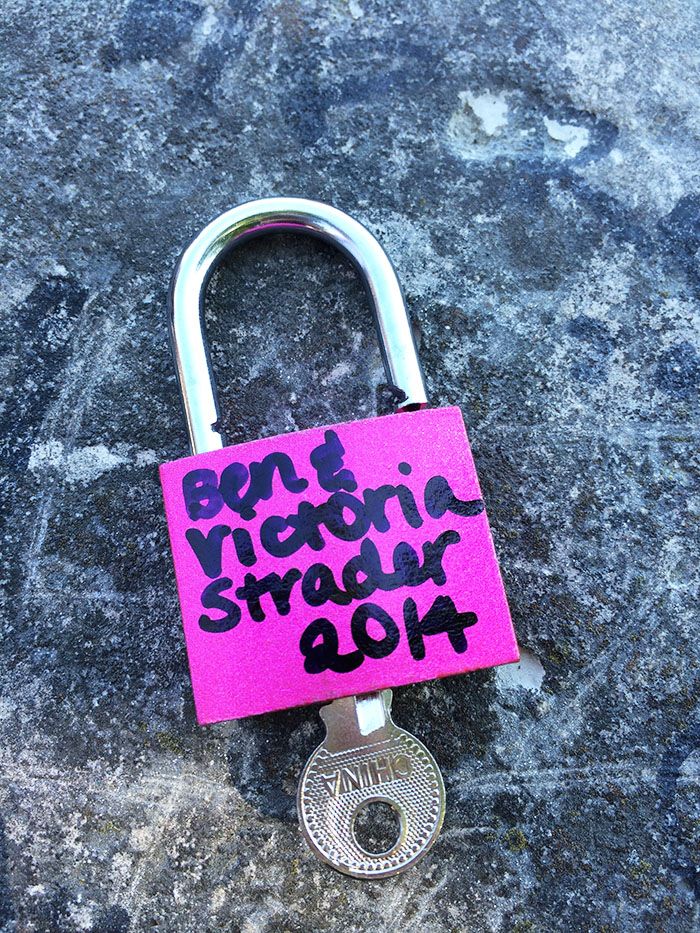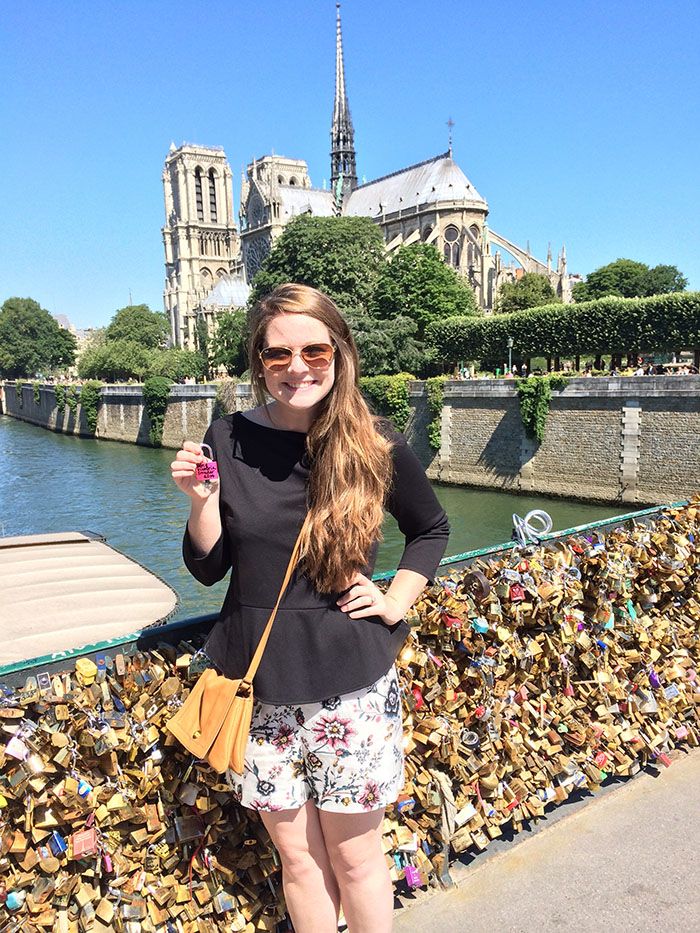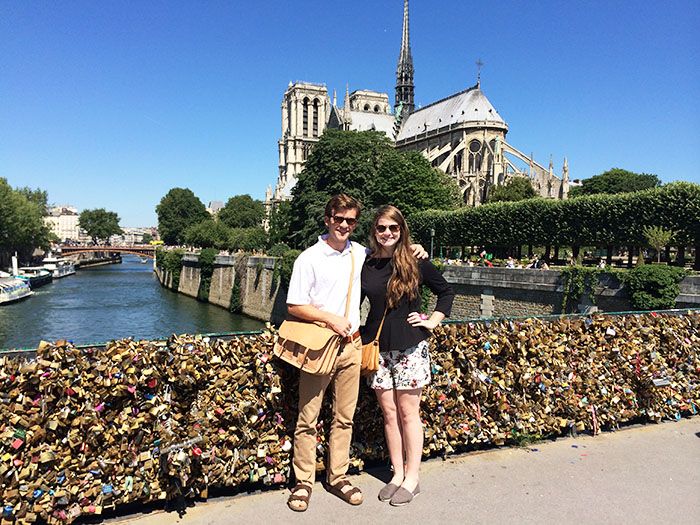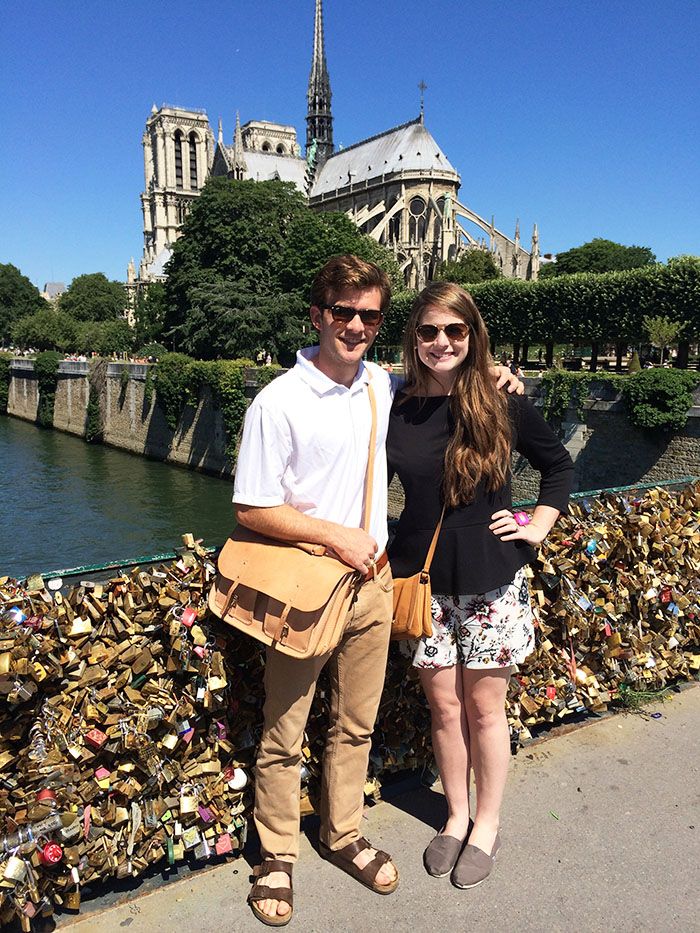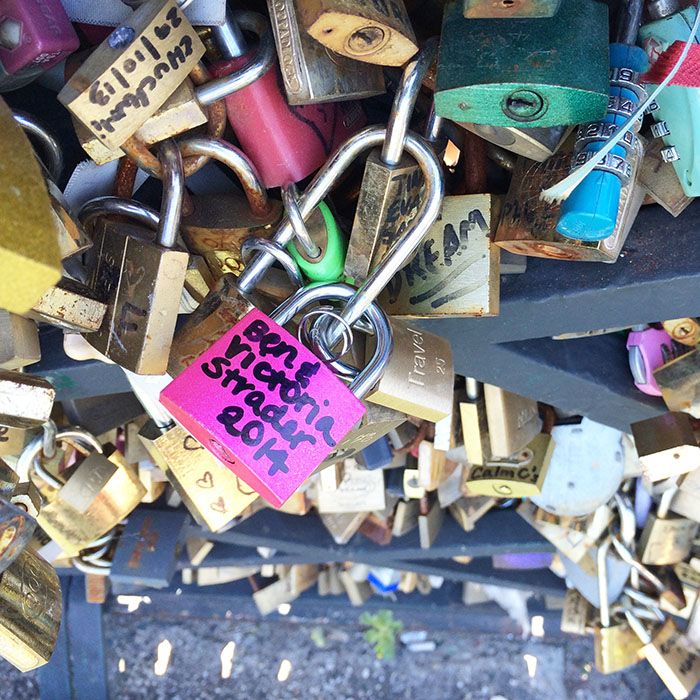 We started the day with walking to Notre Dame to put our lock on the love lock bridge. I later found out that we put our lock on the "non marriage love" bridge even though we're married- whoops! Forgive us, dear Paris!
The plan for the rest of the day was to make it up to Monmarte, and get a sketch done. When I had last come to Paris in high school I got one done and my dad wanted another one. We stopped for lunch at Laduree on the way, of course. :)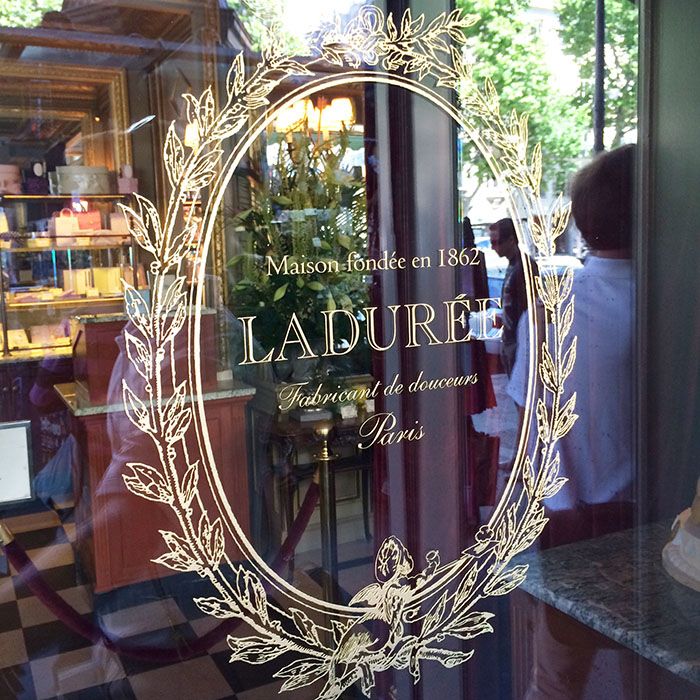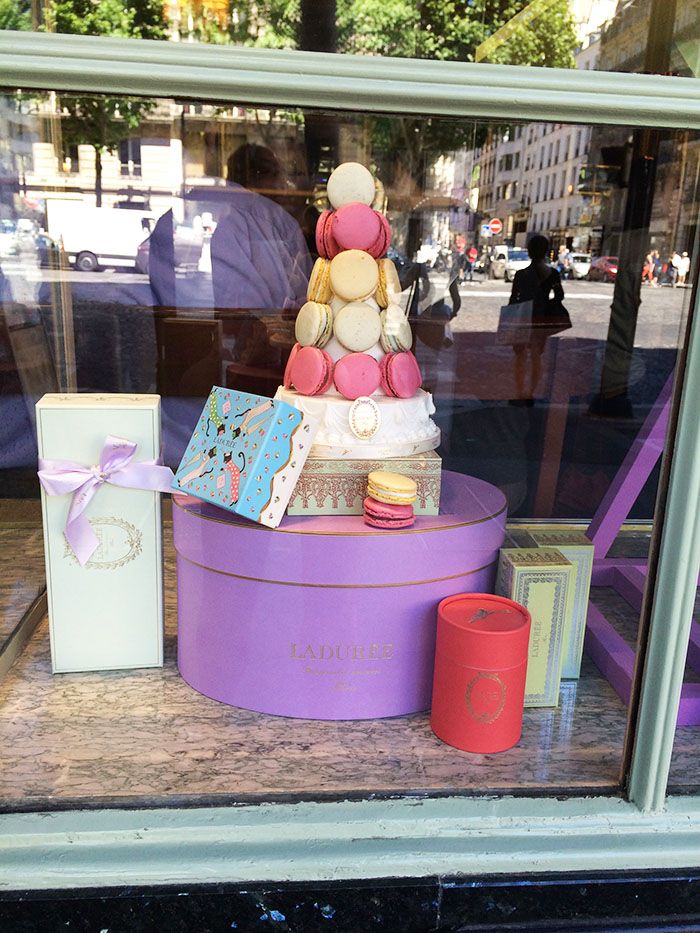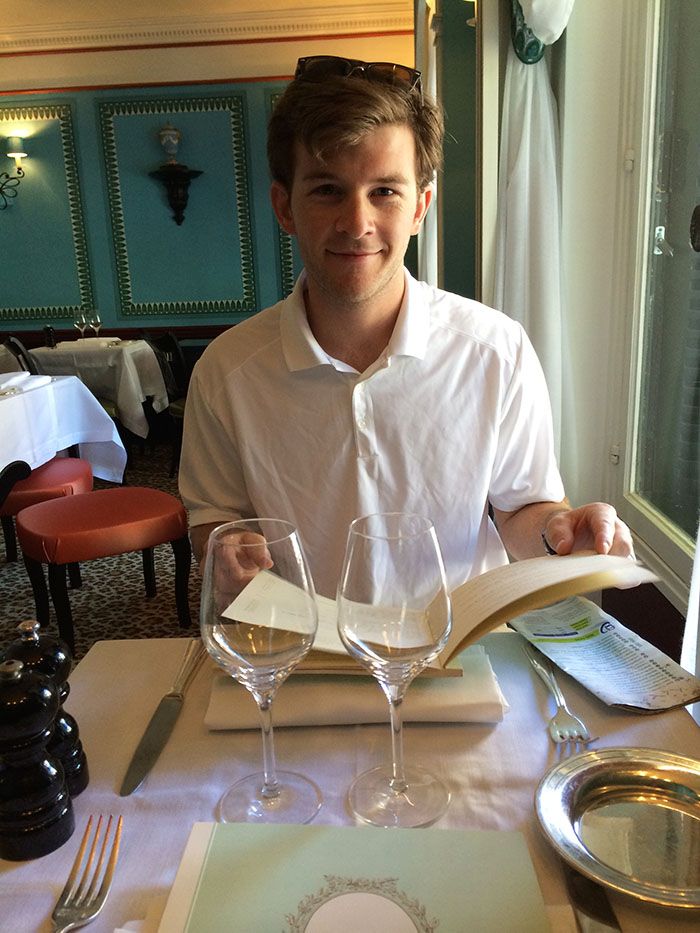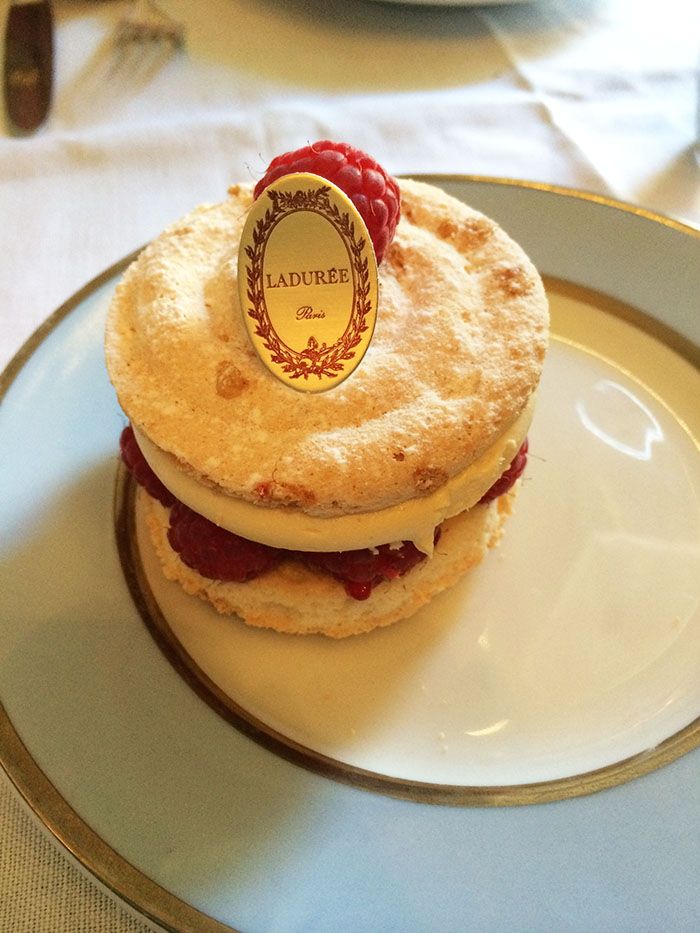 I'm going to be honest, Monmarte and the Sacre Cour are worth seeing but for sure my least favorite part of Paris. The area houses the Moulin Rouge and tons of other hoochie mama places that made me feel uncomfortable and sad. I also had one of the street side tricksters grab my arm and refuse to let go while walking up the steps. I was over that guy reeeeealll quick. But, like I said. It's worth going to just because.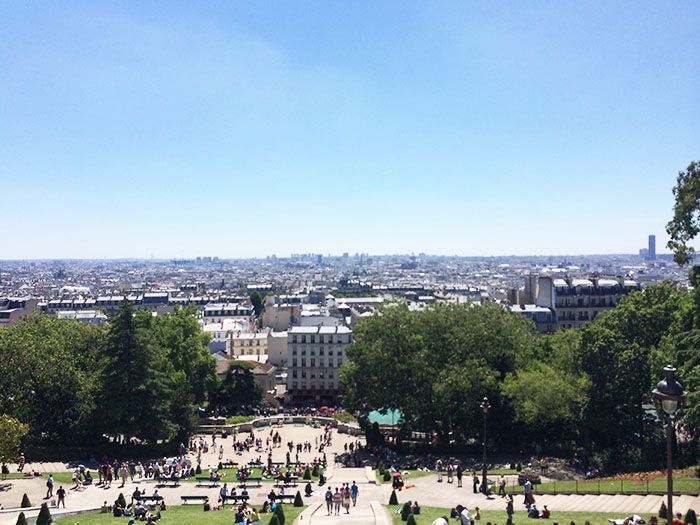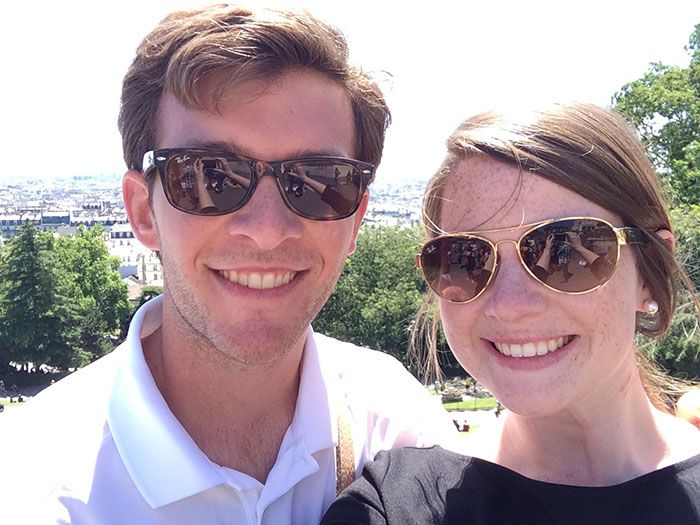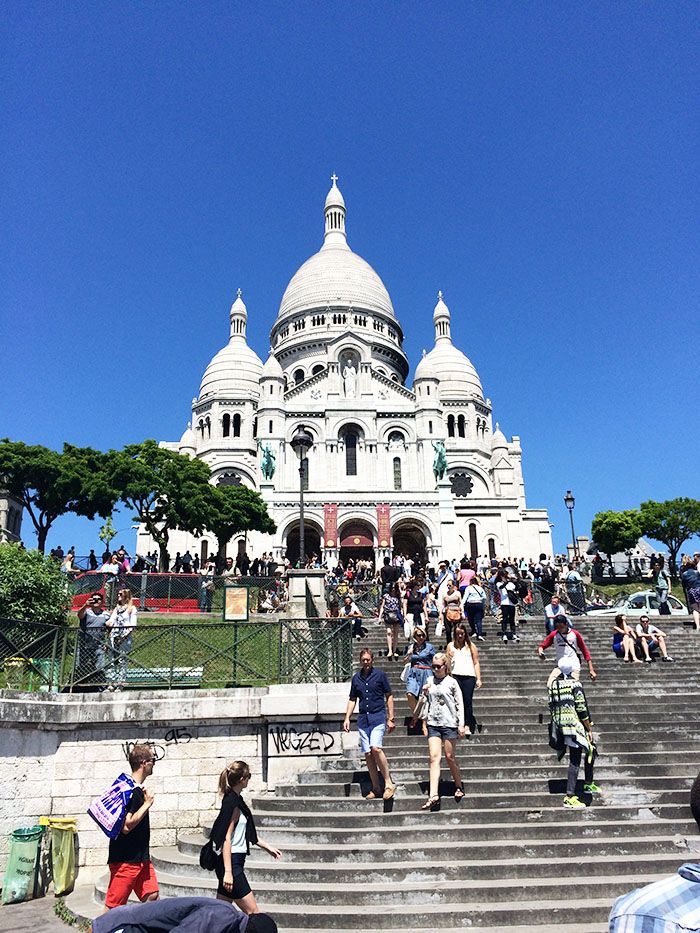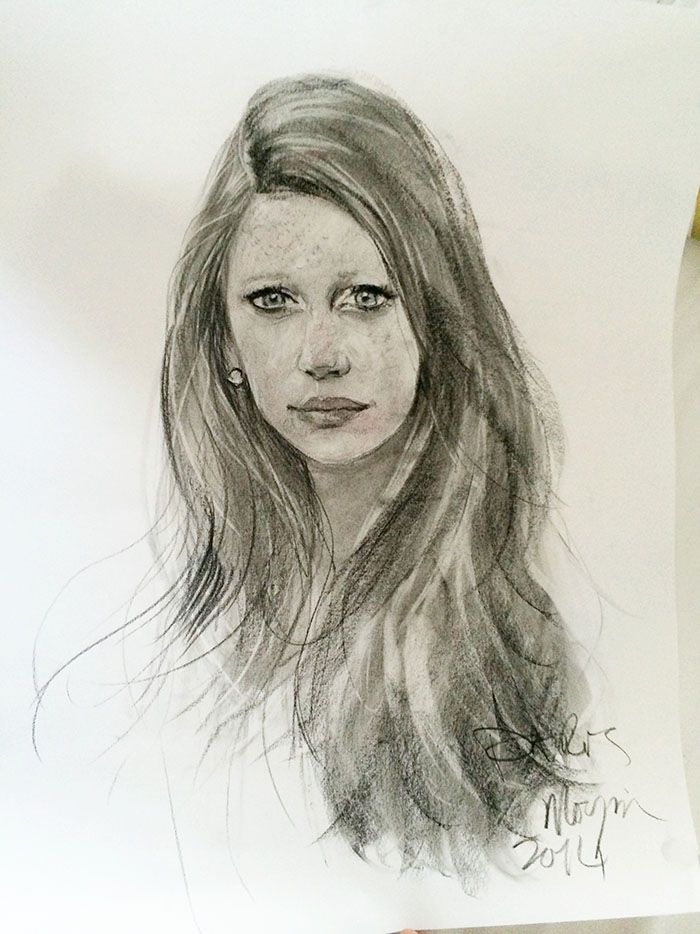 Annnndd there's the sketch. :) What do y'all think?
I'm trying to finish up all of our travels, more for myself than anything else. :)