Before I even begin this post.. I have to address some concerns that have kept me from writing it. Talking about my body feels like a very "look at me!" thing. It brings attention to an area of insecurity that I always hoped no one would bring up. It makes me feel like I'm on a stage with huge lights blaring in my eyes. So before you read a word of this, I pray that instead of "Look at Victoria!" you would see.. "Wow.. Look at the work that Christ has done in this girl's heart!" My primary reason for sharing the journey that I've been on is to encourage other women struggling in similar areas, and to bring attention to the God that loves me. More on that throughout this post.
This post was shared a month ago on my friend Chelsea's
blog.
If you would enjoy encouragement about living a healthy lifestyle from an encouraging perspective, check her out. I can't even begin to tell you how much she has helped my journey! She asked me to share about the changes I had made in my life regarding health and fitness.. and I ignored her emails. Ha! Sharing about this has been such a scary thing for me. Like I said above, I didn't want to draw attention to it. I just wanted to live and be "normal".. but that's not encouraging to others. Sharing our struggles brings our eyes to Jesus. I pray that this would be helpful to you, no matter where you stand!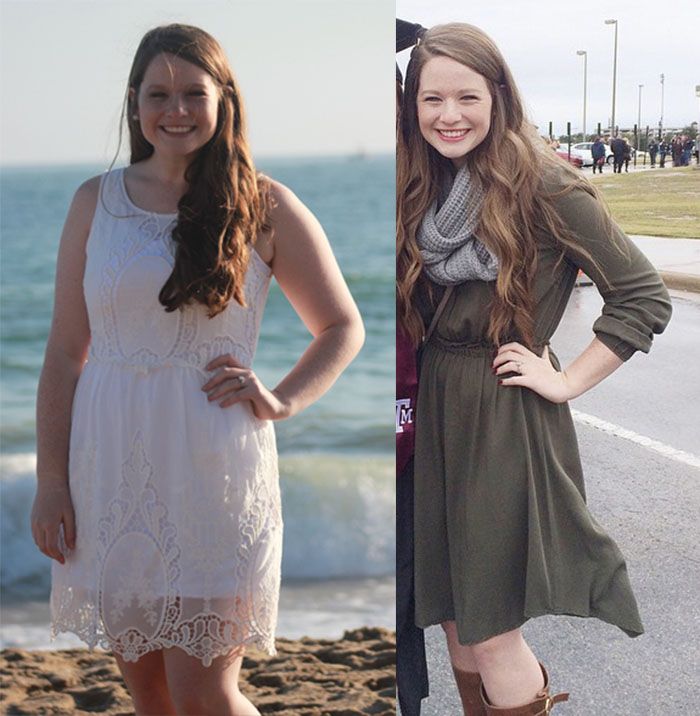 1. What made you want to live a healthier life?
Honestly, it was purely an appearance driven thing. There were too many times when I felt beautiful and was having fun with friends and family, and would see a photo of myself and feel sick to my stomach, ruining the rest of the time. That was my original motivation, but now I see how living a healthy lifestyle makes all aspects of my life more fruitful. My body is strong and equipped to serve God and my family!
2.What are some shifts you made in your life to foster that healthier lifestyle?
Before these changes, I had genuinely never worked out in my life. I never played sports or felt comfortable working out. I wasn't at all educated about what was healthy for my body. I started with beginning to spend 25 minutes on the elliptical 3 times a week, eating the same. No change. Then I began eating healthy, using the elliptical with the arms for 40 minutes, 3-4 times a week, and lifting weights in various capacities 4 or 5 times a week. BIG CHANGE. I had to start learning about what I was putting in my body. I started paying attention to serving sizes and protein. I pushed myself to reach different calorie/time goals on the elliptical. I lifted weights often and saw baby muscles form and grow. I truly believe that if I can do it, anyone can! Almost 30 pounds later, I feel like a genuinely new person!
3. Looking back on your journey so far, where are the areas you can see that God worked the most in your heart?
The thing that strikes me the most about this is what the Lord has brought me out of. I share a lot on my blog about this.. but I'm EXTREMELY passionate about what living in a safe, comforting, and warm home can do for your life. In the past two years that I've been married to my precious husband and living in our safe space, I've achieved things I never thought possible. I've grown and changed in ways I could never have imagined. God has provided so much to encourage my heart on a daily basis and I 1000% credit my growth in the area of fitness/weight loss to this. I entered into the year 2014 with a longing. I spent some time in prayer and that longing became this vision:
I want to live a year cultivating my identity in Christ. I want to be a strong, confident, bold woman of God who loves my husband and community well. I want to continue to pursue a career that is flexible and brings light to my heart. I want to cross off some big financial goals. I want to build my body to be healthy and strong and be conscious of what I subject my body to (food, cleaning products, skincare, hair care). I want to simplify and organize our home to make living here leave time for fruit to develop in our lives. I want to host and care for others, with our door always open. I want to be the loving arms of Christ to others. I want to give to and support the people in my life. I want to celebrate accomplishments and milestones big and small.
Bottom Line: I wanted to be a strong woman of God. He gave me this vision and then poured strength into me to make it come alive in my daily life.
4.Did your wardrobe change?
Yes! Honesty moment: I was wearing a size 10/12 dress size and now I'm in a 4! I have a box of a few things that I've saved but overtime I had to replace and rebuild a lot of things. I'm someone who really enjoys quality clothing items, so there was a lot of sale stalking, a lot of price adjusting. And I just don't have a lot of clothes right now. But that's fine. I'm in workout gear most of the time anyway. :) Replacing clothes was a really encouraging thing to me though out this process, but I wish I had been smarter/ more educated about the way to go about doing this. I have a lot of "in between" clothes that will now go to Clothes Mentor resale or to charity. If you're a girl reading this who's between a size 6-10 and loves Anthropologie, email me. I have dresses to sell you. :) (Ps. Your dress size DOES NOT matter. So much of it is based on height and bone structure and things you can't control. It's just a number. Healthy matters- not your dress size)
5.How did getting healthier/stronger effect your marriage?
My husband is probably the most athletic person I know. He "trained" with two runs before he ran a half marathon after months of no running at all. He's passionate about sports and loves running/hiking/sports/etc. You would probably assume that when he was looking for a spouse someone who shared these interests would have been top on his list…but then he fell in love with me. Aka: even if I'm now athletic, I'll never be sporty. But now I love a lot of those same things, and most importantly, I have a ton more confidence to try new things. I think Ben would say that my confidence is the thing that's changed the most and what's affected our day to day life the most. He jokes that he always knew I had it in me to love an active lifestyle. I do selfishly wish that my body transformation would have happened pre-wedding.. so that's an encouragement to any brides to be reading this.
6. What are some healthy staples you keep around?
Whole wheat protein English muffins, apples, lowfat yogurt, low sugar protein granola, hummus, carrot sticks, low sodium turkey breast, frozen veggies, frozen chicken breast
7.Do you have a set number of times you "eat treats" or do you just balance?
I just balance. I love sugar. There is not a logical correlation between the days of the year I've eaten candy and the inches I've lost this year. During the day I record everything that I eat on the My Fitness Pal app. I love doing this because my type A personality thrives. When I first started this journey I just looked at calories, but since summertime I watch my sugar intake, my sodium numbers, and the one I watch the most would be my percentage of protein (I aim for above 20% every day and that's worked for me!) So as long as I'm not eating a crazy amount of sugar, and getting my protein percentage, I'll enjoy a small treat. Eating healthy doesn't feel "hard" anymore.. it's just normal. I feel so much better for it!
8.What is your favorite recipe you've made that is surprisingly healthy?
Chelsea made us OBSESSED with Paleomg Spaghetti Squash Casserole.. YUM! But
this
recipe is one that I think is great for entertaining.. you won't make people feel like you're feeding them "rabbit food!"
9. What do your workout/fitness goals look like now-a-days?
Although I do lots of cardio, I've never ran a mile. 2015 is the year of my mile! (maybe even 2, or 3!)
10. If you could give a word of encouragement to any ladies just starting out, what would it be?
I remember reading blog posts just like this one looking for the secret trick. The magic thing that I had to do to see change in my body. Here it is.. Eat healthy and work out. Lame, I know. But overtime it will free you. There are no tricks, but growing your body to be strong and thinking of food as healthy fuel is transforming. I am the least competitive, least sporty girl on the planet. I have still to this day never ran a mile in my life. I've never played a sport. But I did it. You can't expect to have overnight change.. but hard work and consistency WILL pay off. And your life will be changed for the better, you'll never want to look back! If I can do it- anyone can!