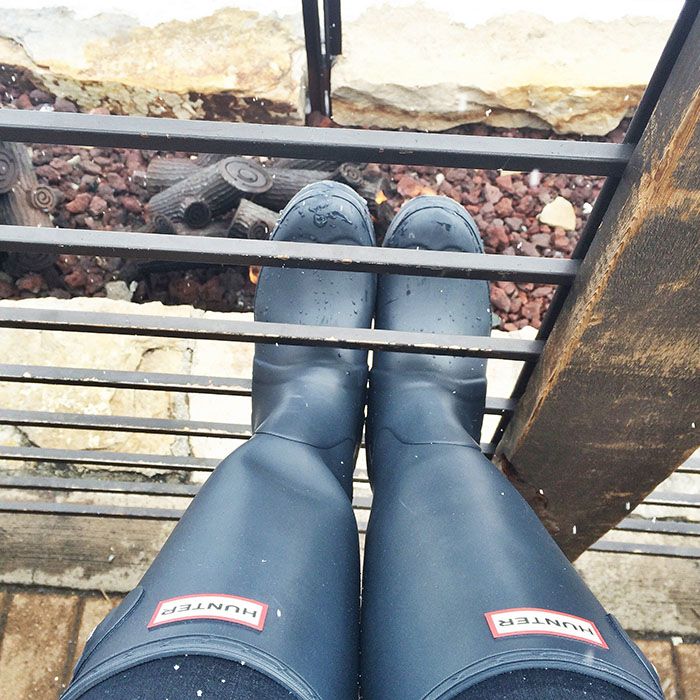 1. After a few years of pondering the purchase, it turns out that a pair of
Hunter Boots
were my long lost love. I received a pair of navy matte boots right before we went to Colorado.. and with a wool sock they were perfect for the thick snow and crazy low temperatures. This past weekend we went to New York City (shared here) and I knew I needed to figure out a shoe that would keep my feet warm for the freezing cold, but also be practical for walking around the city. I feel like every time we travel I come home with blistered feet and then deal with that for ages afterwards.. after looking around and pondering the "trendy sneaker" look.. I just decided to stick with my rain boots. I was over it, didn't want to spend money on new shoes, and just assumed I'd have crazy blisters from my boots and just have to deal with it. PLOT TWIST. These were the perfect walking shoe for our trip. We went all over Manhattan on foot and I came home without a single blister, AND my feet were warm for the majority of the journey. WIN. WIN. WIN. They are pricey but any other rain boot I've tried has torn up my feet. Thank you, Santa! I couldn't recommend highly enough. Now that I actually own a pair, it's amazing how often there is an opportunity to wear them.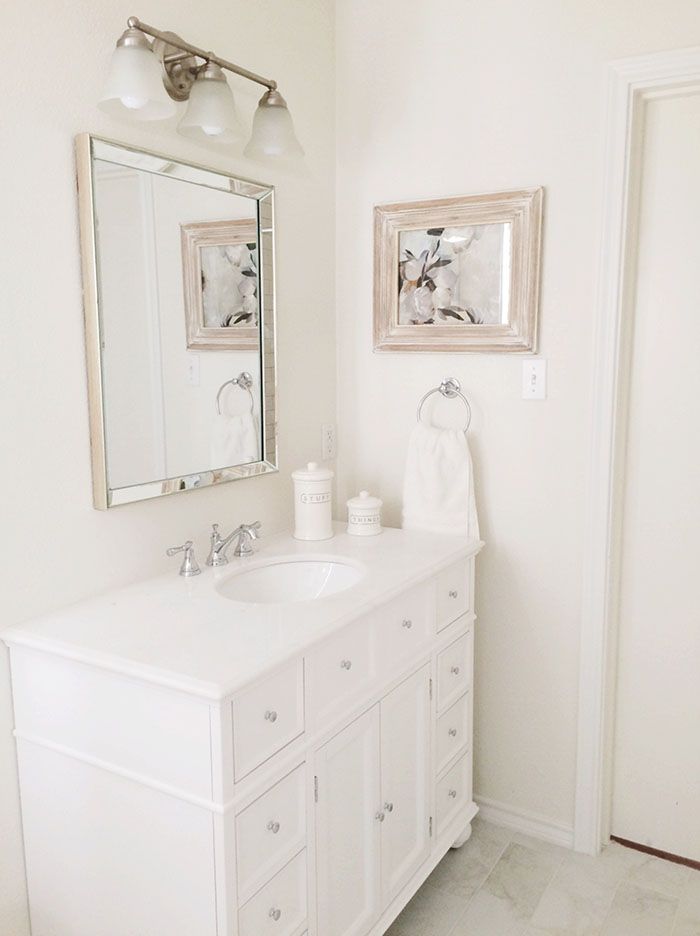 2. Our bathroom has been finished for a little over a month now and I don't know how we ever lived without it! I took photos this week to do a full renovation recap next week.. but I thought I would share this photo for those who don't follow me on Instagram. We LOVE our new bathroom and are so pleased with all the finishes/hardware we chose. I never thought I would hear Ben say "I'm so glad we went with the more expensive vanity!" but that came out of his mouth this week. In the end we came in right at budget too, so that was a huge celebration! I'm still in the honeymoon phase of being so excited every time I shower- haha!
3. I've been a huge fan of Joanna Gaines since she was just a blogger and not an HGTV star (photo from
October 2013
- time sure does fly!) I've been loving this season of the show- of course.. who doesn't love them. Seriously! But I've really been enjoying the photos and sources they post every week on their blog after the show airs. It's a great place to find styling inspiration and get a better look at the homes. You can find that
here
.
4. Y'all. Don't judge me for watching this scandalous show. But last night was the How to Get Away with Murder season finale and it was SO DRAMATIC. Yikes. And the Bachelor women tell all is on Monday. It's a good week for being curled up with good tv! :)
5. The last few weeks have been SUPER weird. Between traveling, being sick, and two and a half snow days this week... I'm craving routine. It's actually snowing like crazy right now. It's fun though, because instead of the usual ice storms we get it's big fluffy flakes. Yippee!!
Hope y'all have a lovely weekend! :)