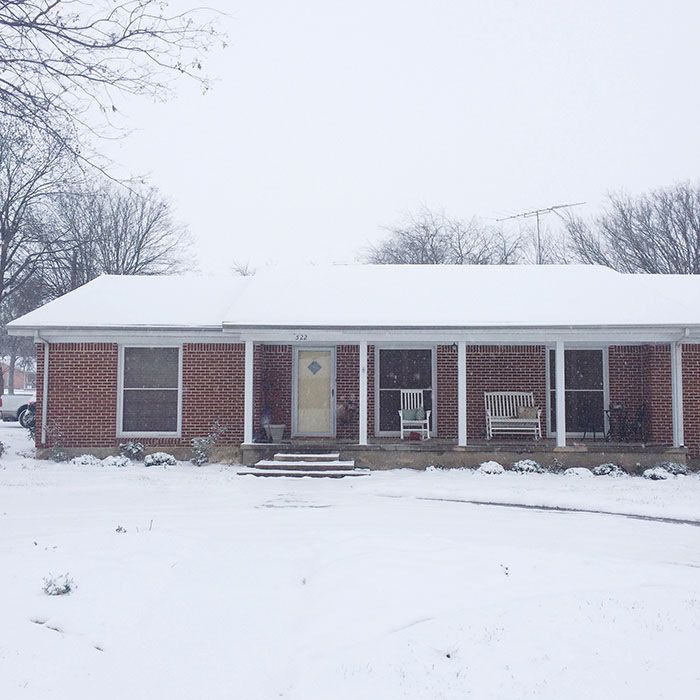 It's March now. My February goals post was just a few posts ago, too. Yikes. That's a pattern I've really fallen into with blogging and I'm going to pull out of it. March is my blogging month!!
Usually Spring is my least favorite season- but this year I've had a change of heart. I'm so ready for it. I'm ready for the sunshine again, especially after a week of snow! (Ben only worked a day and a half last week because of it!)
February Goals:
Keep working through the #SheReadsTruth bible in a year plan (it's challenging to keep up at times!)
celebrate turning 24!
Take a weekend getaway to New York with my sweet hubby
Read Unbroken and Big Little Lies
Reorganize pantry
blog full bathroom renovation THIS WEEK!!!
March Goals:
Keep working through the bible in a year
do pushups & my little arm workout routine every day this month (!!!)
successfully style our office shelving unit (I can't figure out how I'd like it)
travel to Austin for something EXTRA fun
attend our niece's baby dedication
pick an Easter outfit for Ben and myself (one of my favorite things!)
What do y'all have planned for this month? :)
ps if you've emailed me- the snow has me incredibly behind & you can expect to hear from me SUPER soon! XO