Along with a fabulous group of ladies, I'll be co-hosting a bridal shower for my friend Kristen (read about her engagement
here
!) on June 27. It's kind of crazy to me how quickly that date will arrive. It still feels like January to me, and here we are in May! Yikes! I'm looking forward to chatting with the other ladies and coming up with a theme. I'd love to get that done sooner rather than later simply to get started on ideas and invitations!
If you've had a shower in your honor, what are some things that made it extra special? I'd love to hear!
This past weekend held one of my top five life moments, I think! I wish I had a better quality snap than the one above (HAHA!) but on Saturday, our cousins welcomed their third daughter. She was 5 pounds 7 ounces. SO TINY! We got to hold her what felt like so quickly after she was born, and even see the tail end of her first bath. What was most incredible about this to me was that little baby Ashlyn had her little eyes wide open when we were visiting with her! My past experiences with newborn babies have included a lot of sleeping, which is fine. But this was so so sweet. We got to watch baby girl look all around and figure out her little mouth, opening and closing it. She was just so little and so precious and we were in the happy place!!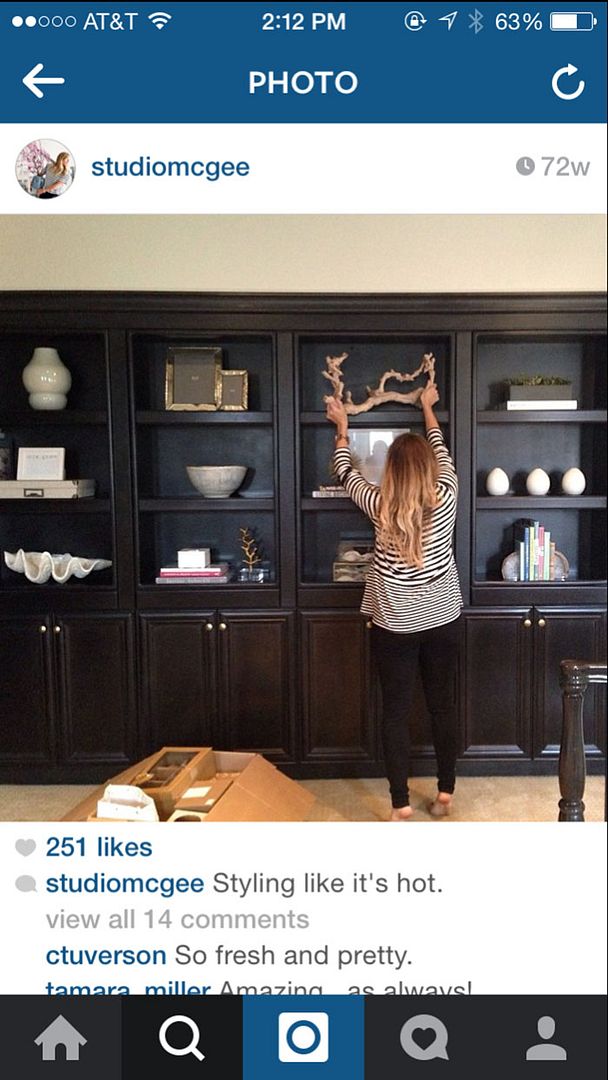 My new design crush:
Studio McGee
. My close friends are sick of me sending them photos from Studio McGee's portfolio. Seriously. Over the past few months, I've really grown in my adoration for well balanced designs. In my world, that means bringing in a few more modern, streamlined pieces to balance out the heirlooms and the french country. It means a lot of bright white! The image above has been saved on my phone (along with so many others from their feed) to house some great shelf styling ideas. A large built in unit exactly like this is on my dream house wishlist!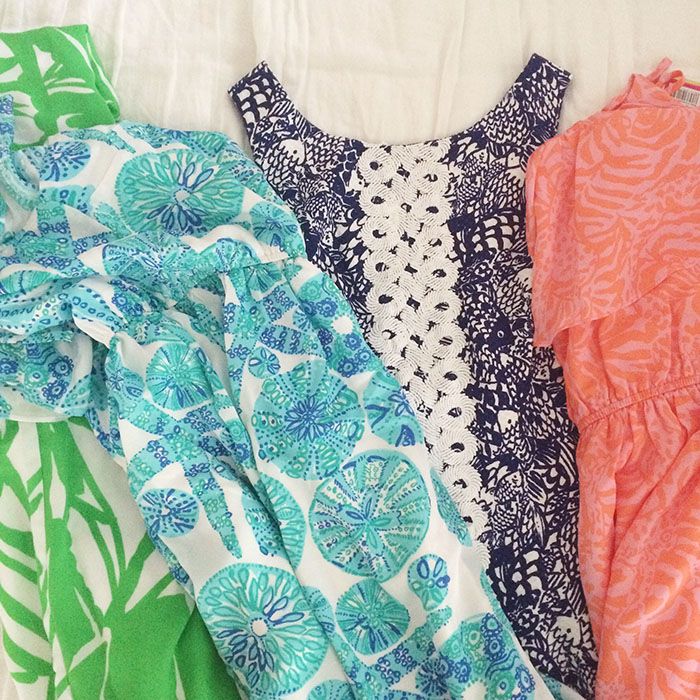 After all that hoopla, Lilly for Target was mostly a disappointment. I'm glad I had my chance to try a few items on though! The piece I was most excited for, the navy shift dress in the middle.. was just too short on me no matter how I tried. Sad times! I did end up helping a few friends snag pieces they love, and keeping
these pants
(will be great for summertime with a white tee for lounging). A sweet friend (Hi, Kristin!) also hooked me up with a phone case which I'm excited about. You win some you loose some, y'all! I will say that when I hash tagged the photo above on my instagram, I started getting comments like crazy from tons of strangers trying to buy the clothes and then starting to sell to each other and barter and be sassy. Yikes! I removed that hashtag pronto and deleted a bunch of the crazy comments. Byeeeee #LillyforTarget.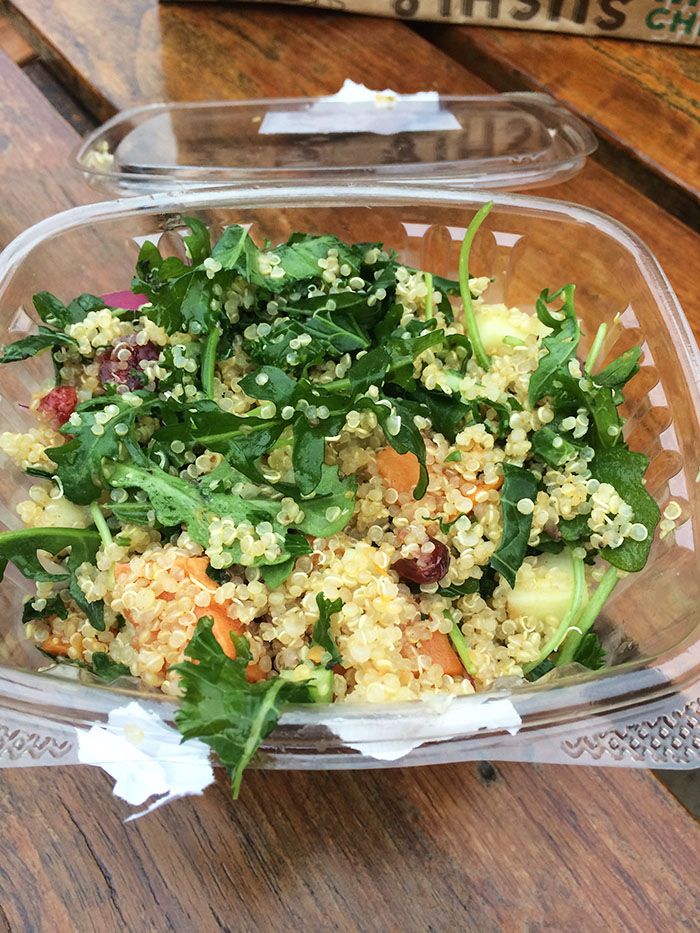 Our #1 date night spot is Central Market. We love getting things from the cafe or the premade section, and last week the weather was perfect for dining on the patio! Lately I've been really into quinoa salad, and am planning on trying to recreate the dish above for us next week! It's just quinoa, arugula, sweet potato, dried cranberries, and green apple pieces. YUM YUM YUM. It was so fresh and delicious and will be so handy for Ben to take to lunch, etc. I also had a similar dish at Zoe's Kitchen (another favorite spot of ours!)
What's your favorite way to eat quinoa?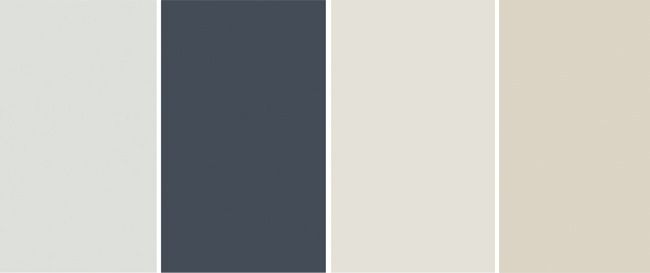 I found this graphic online last week and was so struck by it being an almost exact color palette for our home. Our navy details are a bit brighter but I loved seeing this and feeling affirmed in my color choices!
The bit of info I'm probably MOST excited to share is that I'll be returning to New York City this summer! YAY! What's especially fun is that this visit just kind of fell into place.
Background info: I have REALLY precious friends from high school. Our little group has been strong in it's love for years and I'm truly so blessed by that. I know its rare and I'm so thankful for the longevity of these friendships.
Last week, my friend Kassidy texted me on a whim and asked if there was any chance of me helping her check a city off of her travel wish list for a weekend this summer. When she specifically mentioned New York, I lit up, knowing that we have access to free hotel rooms through my dad's business. I then suggested we make it a full on girls weekend and invite the rest of our girlfriends from high school. And just like that (well, not super easily.. coordinating five schedules plus "standby" hotel rooms was kinda crazy) we're headed to the city!!! Even though I just went I'm so excited because 1) the weather won't be freezing, I've actually only ever been to New York in the winter 2) GIRLS TRIP. SO YAY! It's going to be extra fun because only one other girl has been there and we'll be cramming a ton in. I know that these memories will end up being cherished for years to come!
Happy Weekend, Y'all! :)