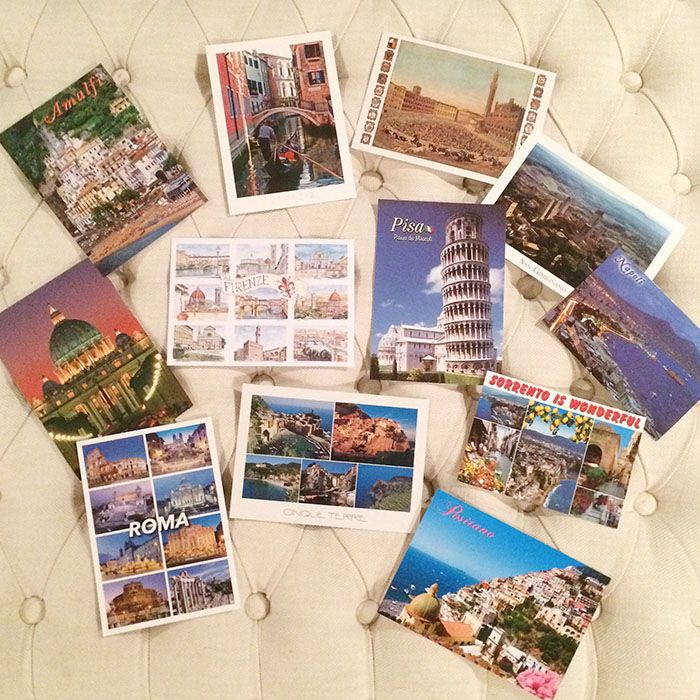 Yippee! We are back in the US after the trip of a lifetime. Thanks for being patient with me if you've emailed. I'll get back to you very soon. :)
We had such an incredible trip. Italy is truly a dream. Italians are the friendliest, most helpful people. Every city we visited was so different and fun. Such an experience. I'm so excited to recap our travels and share the things we picked up along the way. The food was amazing. Man, I already miss the fresh tomato and basil! We ate more carbs than I have eaten in the past year- no joke! But what's crazy is that we walked so much that we both came home to lower numbers on the scale. Isn't that so wild? And let me tell you we didn't hold back. Multiple times Ben ate multiple... PIZZAS. Haha! :) Having our fitbit to record this was so fun- btw if you've sent me a friend request I'm planning on taking a few minutes next week to figure all of those out- I couldn't do it from our trip!
Last year I recapped by day, and it took about 85 years. It wasn't efficient or interesting to anyone outside of our mothers who want to know all the details. :) This year I'm going to recap by city, sharing just our absolute favorite photos. I also really want to focus on making the posts helpful to someone who might visit the city, while still being personal and sharing about our experience. I've already got two posts (Rome and Venice) completely finished and ready to roll for next week- so a big thank you to jet lag for that! :) Overall, I'm feeling really inspired when it comes to this blog and I'm so ready to challenge myself creatively and continue making this space a great outlet for me, as well as a great way to connect with others, and keep a great scrapbook of our lives for future babes to read. So excited for what's ahead, y'all!
To start, let me share the cities we visited. All but one of our visited cities are pictured above (I just realized the Capri postcard is missing in action- yikes!) Since we've been married, we've picked up a postcard in every city we've visited together. On the back we write the date and a few things we did there. I keep them in a decorative bowl and it's been a really fun way to inexpensively record our adventures. I highly recommend this and it's never too late to start!
Rome
Vatican City
Venice
Cinque Terre (we stayed in Vernazza and also spent time in Monterroso)
Florence
Siena
San Gimingano
Pisa
Naples
Capri
Sorrento
Positano
I can't wait to share all about our trip, and most importantly.. catch up with you guys! :) What's been going on? Is everyone super pumped for the upcoming holiday weekend? We sure are! T-shirts have been ordered, y'all! :)