This time last year, we were at a crossroads. The church we had been attending for a year, a church that has poured so much into us over the years, wasn't proving to be a good fit for us. The loyalty inside of us hated this with all of our hearts. It wasn't our vision to join a church and leave a year later. We desired so deeply to be walking with other believers pursuing biblical truth, and it just wasn't clicking for us without peers. I shared a bit about this
here
, last year.
Last week during a meeting of all the women from our small group, I had a breakdown moment. Lots of tears, laughing at the ridiculousness of the things that were going on, and being fully vulnerable with a group of 7 women I didn't know until last September. As much hurt as I was feeling in that moment, when these sweet women began praying over me my attention was brought to the reality that just a year before.. I had longed for this. I had desired so deeply to be able to come together with believers and friends in a home setting, simply walking through life together and pursuing more of Jesus in our lives. And there I had it. A bold joy in times of pain.
Friendship in this stage of life is different. It's a transition going from spending 24/7 with your besties in high school and college. Married or not, after graduation it becomes different. A lot of sweet friendships become long distance ones, and it takes work to maintain that. Yesterday I had lunch with two of my sweetest friends.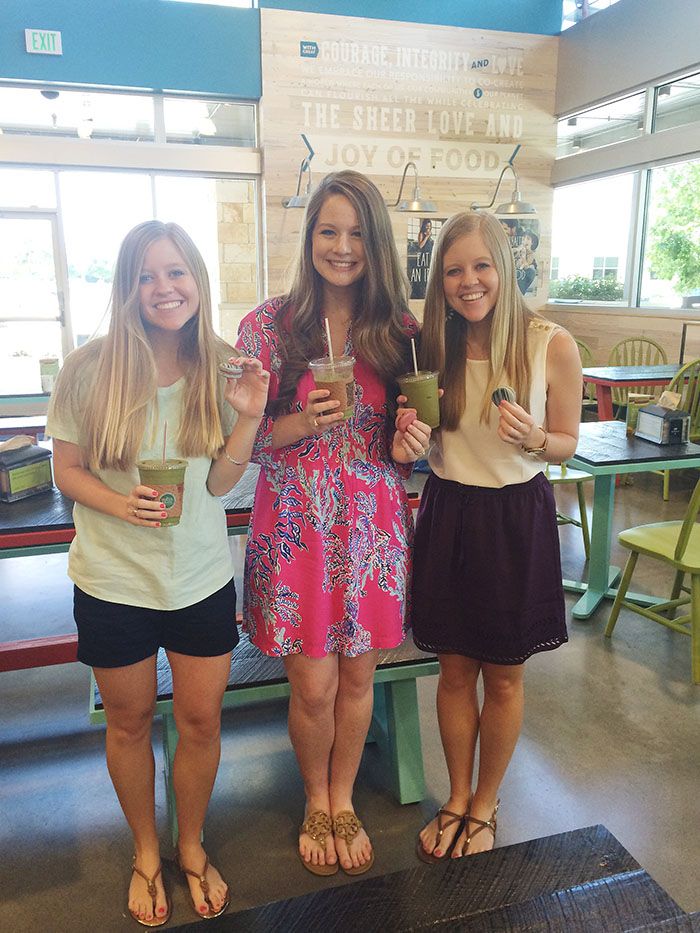 We realized that in the four years I've known them, I've been married and living in a different city for two and a half years of that time. Yet the friendships have grown. What an incredible blessing! I've thought so much about what friendship means in the last few months. A few relationships have become filled with wounds and it's been difficult. It takes an effort from both sides and I'm blessed to be loved my my people. Whether its a handful of close friends from college, high school, or our home group.. community with people that love me unconditionally does my soul well. It fuels me to be better and love others well. The cultivation of these friendships helps me love my very best friend/husband well. It's so essential for me and I've really gotten to see that play out over the past few months. I need to feel loved and cared for by my people, as simple as that. Really diving into these thoughts over the past few months has made me long to be a better friend!
If you're in a dry season of friendship, I can't encourage you enough to join a bible study small group. Just keep swimming! I'm praying now that the Lord will provide sweet friendships in your life. Do you have any memorable moments with friends that you've learned from? Please share! :)