Art with water has been catching my eye like crazy in the design world recently. I think it's extra popular right now, but I really do love it in general. (here's a
blog post
that highlights it on my favorite design blog)We love travel, so it makes sense to me that our art would include beautiful views we've seen in real life and would love to remember.
Gray Malin
is the big cheese of it all.. his work is incredible. If you haven't already, I'd browse through
his website
before continuing with this post.. it will give you some more context. Here's the thing about art. It's $$$. And while I'd love to one day own something incredible like that.. it's not happening right now. So while we were in Italy I decided to snap a few photos from a similar perspective to see if we could end up with some personal art inspired by Gray.
Some interiors rocking Malin work:
And my photos from Italy with a similar perspective, although obviously some are blurry and none of them are edited. But seriously check out these gorgeous waters!!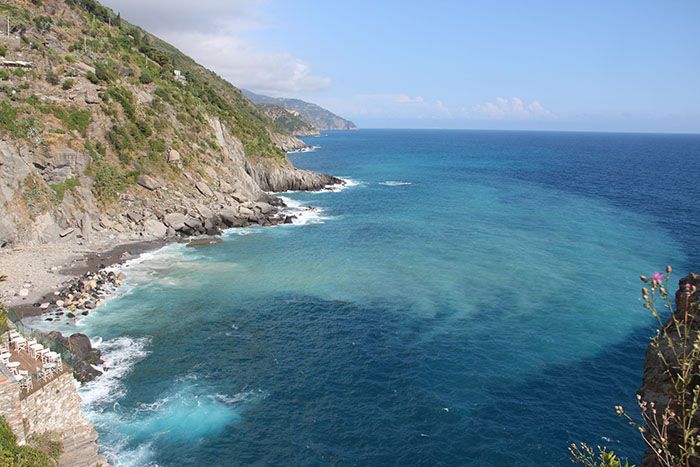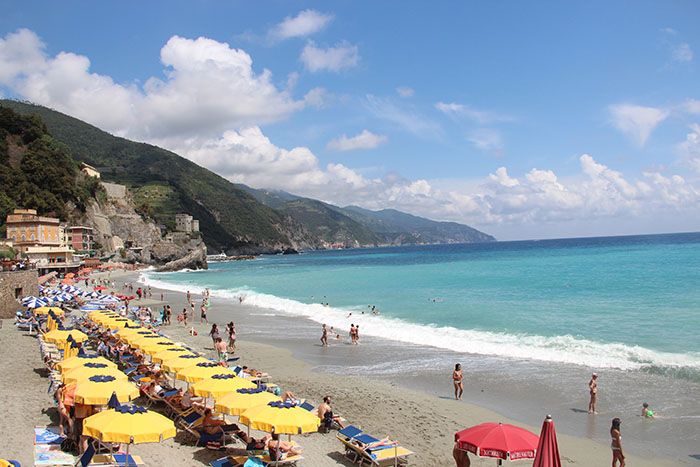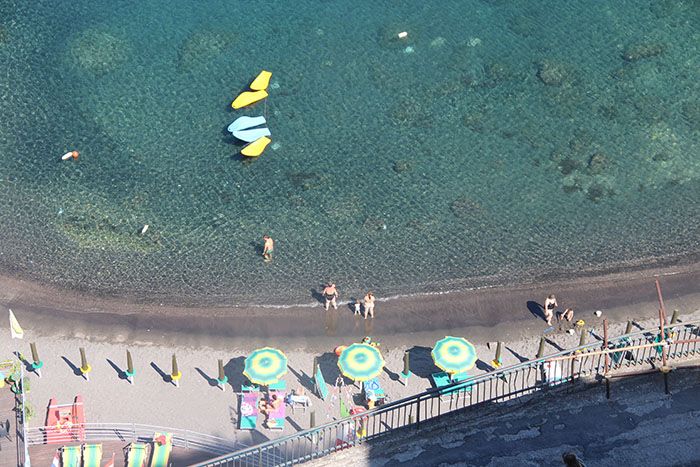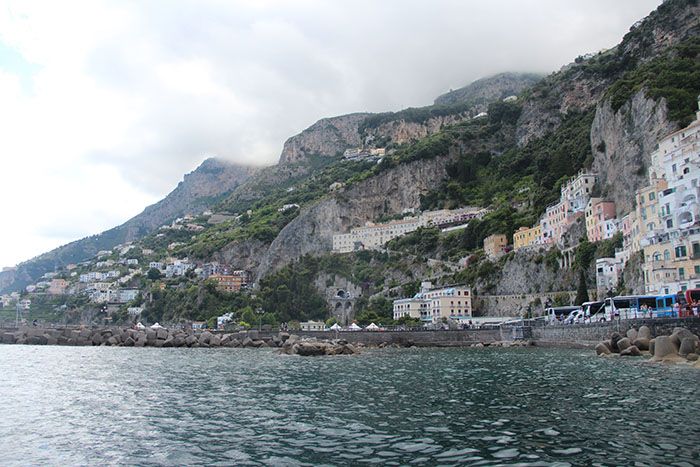 And the following two snaps from my iPhone!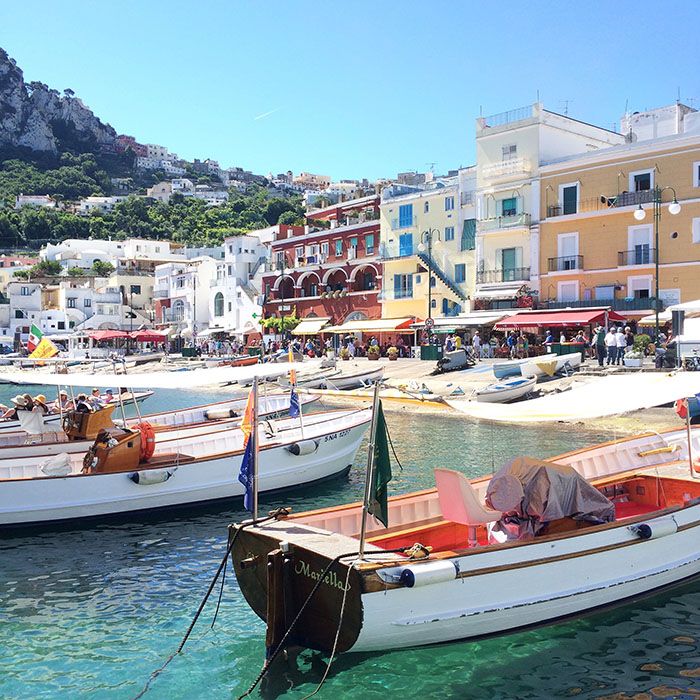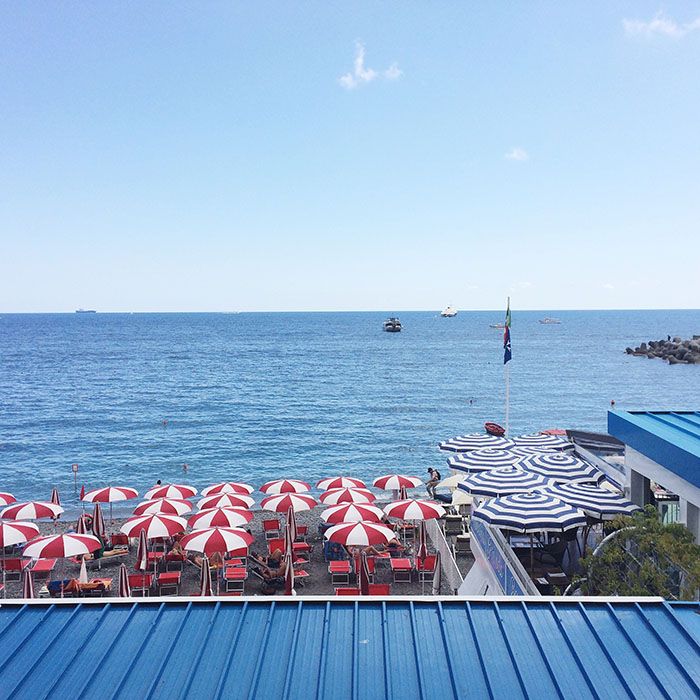 I also took a version of the above photo on my actual camera.. and imagine my surprise when I was checking out Gray Malin's newest collection, La Dolce Vita, and found
this
. Pretty cool right? And on a way less budget. :)
I wanted to choose one to print a large print of.. but was really stuck. I love this art trend but as you may know, I'm a neutrals girl. Bright red and blue umbrellas don't make a ton of sense in our space right now.. no matter how much I love them.
So I printed a 5x7 of the umbrellas photo... and a 16 x 20 of this: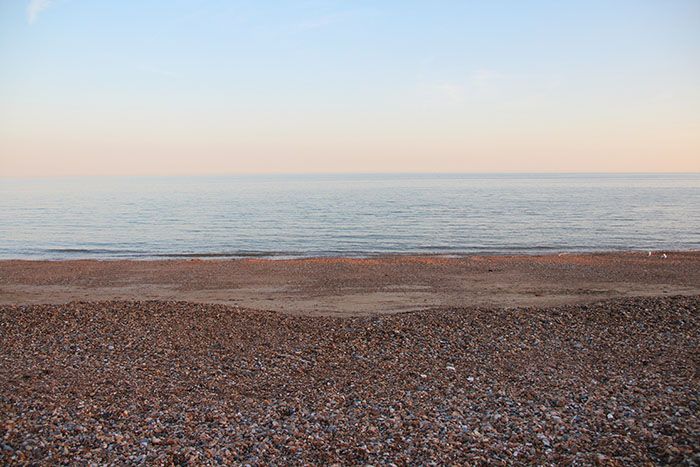 Okay. Yes. Totally different. But I'm obsessed with it. I dug up this photo from last summer. It was taken at the bottom of my Auntie Tracey's road.. it's Hove Beach. Ben and I enjoyed a gorgeous sunset from this very spot. Brighton and Hove are special places in my family, and the photo itself seemed like it would have a lot more staying power as art in our home. I'm actually considering the same framed art as a Christmas gift for my dad.. shhh don't tell. I'm going to get
this frame
from Hobby Lobby to put it in. What do y'all think?