A few weeks ago, I co-hosted a bridal shower for my sweet friend Kristen along with Susan (aka
Mary Clare Photography
) my longtime mentor Christy, and my mother in law, Jan. The original plan for the shower was to have it outside by the pool, which is why we chose the location to be at my in-law's house. Then we realized, oh hey! we live in Texas and it's a million degrees in the summertime, even at 10 am. So that didn't really pan out, but the celebration sure did! I originally shared my inspiration
here
, and I feel like my vision really came to life!
One of my favorite details of the shower: the papel picado I ordered from a party mart in San Antonio.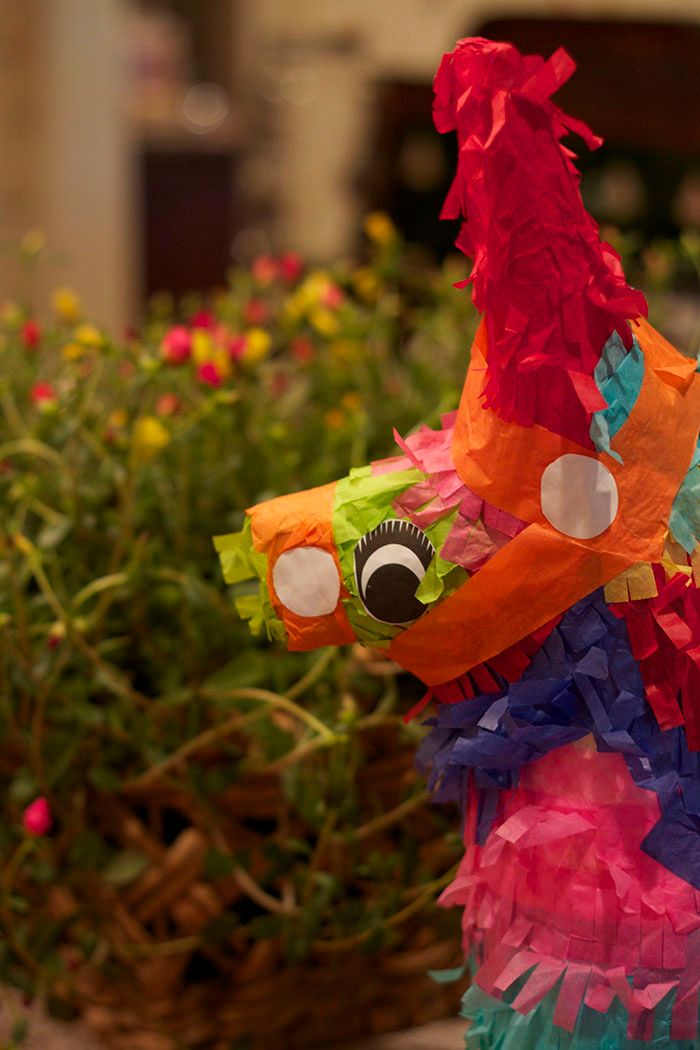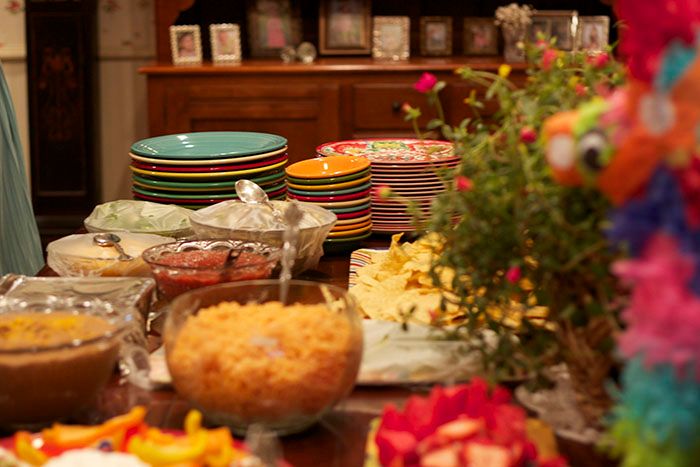 Even though it was a morning shower, we enjoyed fajitas, tons of bell peppers, fruit, and chips and salsa. Also sodas in old fashioned bottles!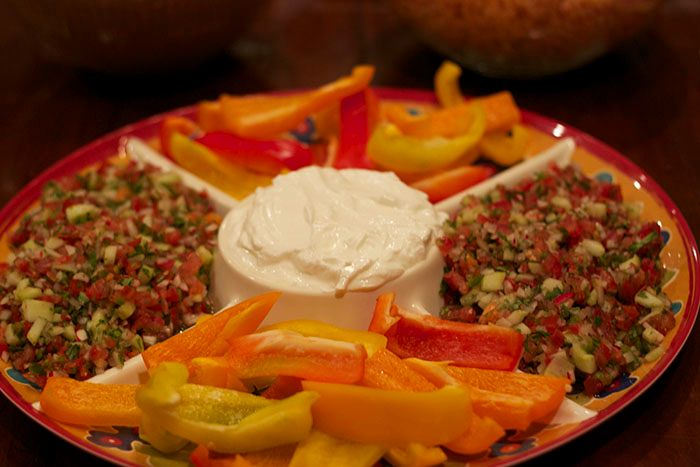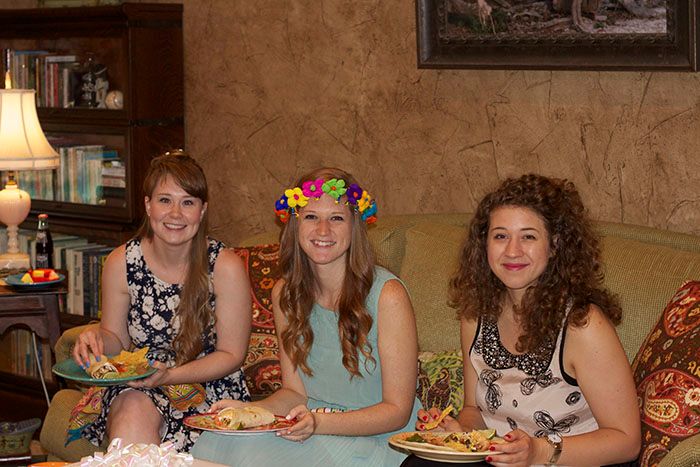 I was very passionate about Kristen having a Mexican flower frown to wear during the shower. I also ordered a few extra for fun photos after all the festivities were coming to an end!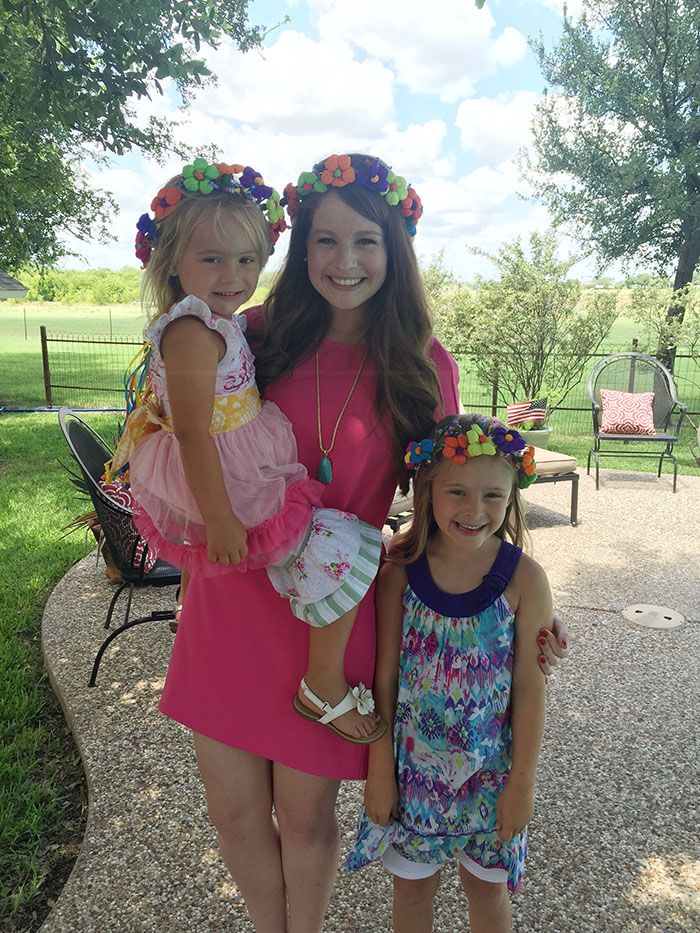 Our high school youth pastor's wife and two/three daughters managed to drive up for the shower (they live an hour and a half away) which was a sweet treat for us all! Sammi Grace (standing beside me) was born early on in my youth group career, and was very much so my sidekick for years. It's so wild to me that she is now 8 years old and a beautiful young lady as opposed to a sweet toddler. Norah (in my arms) was born when I was in college, and I babysat the two older girls overnight with my friend Chelsea while Norah was trying to work her way into this world. I remember Stacy having me feel her contracting belly when she was in labor and that's something I'll always remember. All in all, it's crazy that the girls are so big.
Also, I had never done this before but for this shower I really wanted to dress to match the theme. I wore this hot pink shift dress (from Nordstrom, last summer) with a turquoise pendant (
Kendra Scott, My Avant Garden collection
) to complete the fiesta look. I usually wouldn't pair bright with bright like that, but this felt appropriate. Everyone in attendance kind of followed suit without knowing, everyone was wearing bright colors and patterns! It was so fun! Now I want every party to have people dressed to match!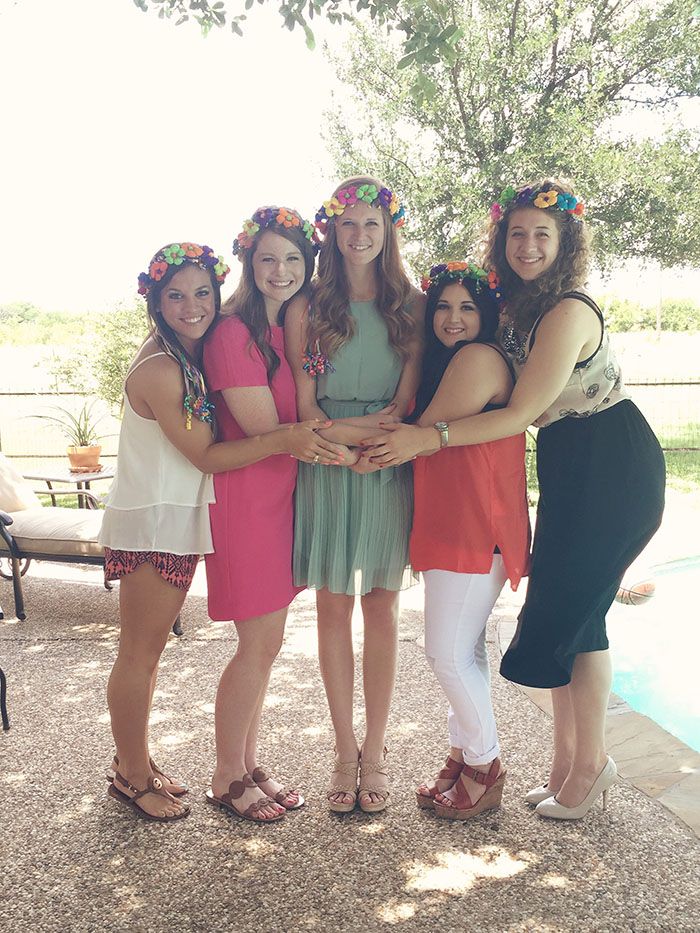 My sweet high school besties!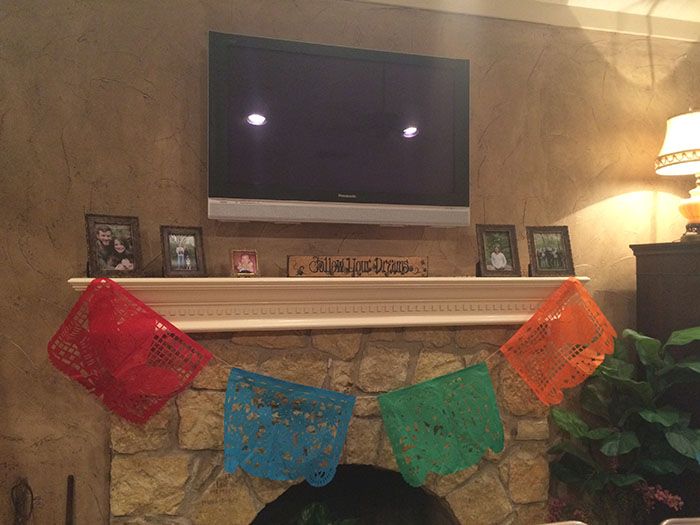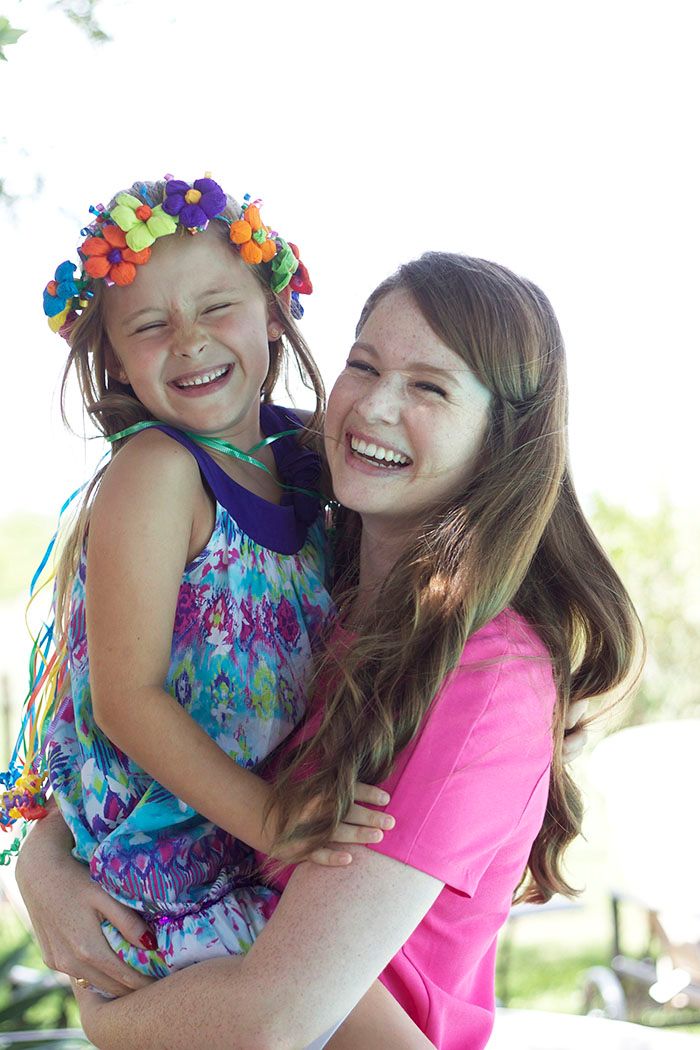 New all-time favorite photo!!!