I'm swooning over
this robe
recently. Like I've thought about it in my spare time, lots of times. Monkey covering the eyes emoji!
Another thing I can't stop thinking about.. this post by Sarah Tucker on her
Favorite Travel Experiences
. I love reading Sarah's blog because she 1) has incredible style that I feel like I can relate to on a small, less stylish level 2) because she's a few stages of life ahead of me and I really enjoy reading about how she lives life and cares for her adorable babes to glean inspiration and encouragement for the future. She's also traveled all over and I aspire to one day be able to write a big, fun post like this one! I really enjoyed reading it and getting unique ideas.
So incredibly happy for our sweet friends as they welcomed home their baby girl,
Baker Bree
! If you're in the mood for shedding tears over the Lord's faithfulness, read the story of their road to baby #3,
here
.
I recently tried to make a hashtag to record all of our travels.. and let me tell you, what an ordeal! #VLStravels has a bunch of random photos, so does #victoriatravels (which I could have guessed).. I felt like I was going to have to use my social security number travels to make it specific enough. Meh! I settled on #victoriastradertravels which works! I left BLS out of this hashtag simply because a few times I've traveled solo. Like right now! This post is going up on my last morning in New York City with my best friends from high school.
We're missing the fresh, delicious foods of Italy like crazy! We grabbed this margherita pizza to share ($7 #cheapdate) at Central Market the other day. Nothing will be as yummy as the pizza in Naples, but this was great!
My sweet friend Kassidy just moved back to our hometown. Bless my soul- so needed to have this sweet friend with me all the time.
Ps. Can you tell both of those photos are from Snapchat? Add me (bonjourvictoria) :)
Excuse the poor photo quality, our office gets zero natural light! I printed a few large photos from our trip to fill these frames. Positano, Venice, Amalfi! Sweet memories.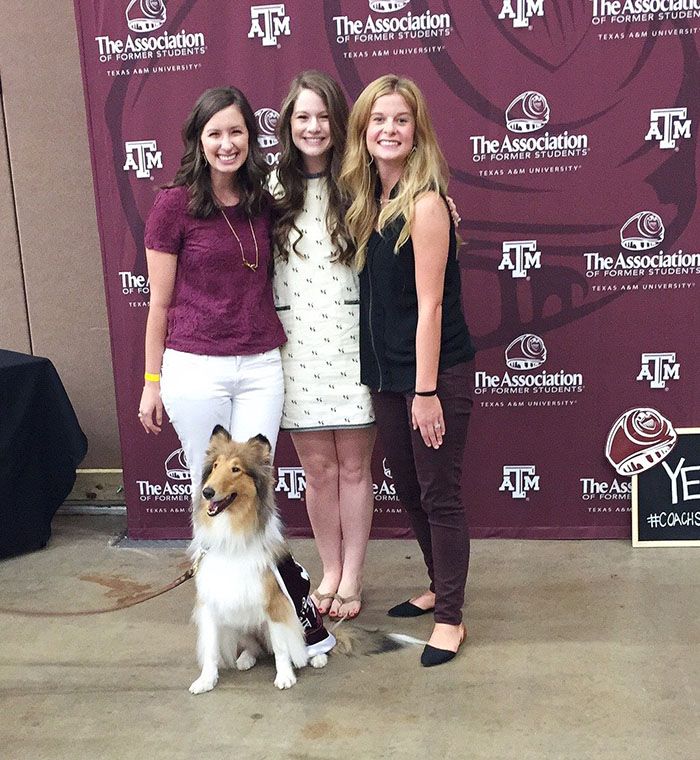 Every year my brother in law's boss buys a table at an event called "Aggie Coach's Night" where our head football coach gives a state of the union for what the upcoming football season looks like. We've only been one other time (two years ago) but it's extra fun because my bestie Kayla's "pop" also buys a table. She brought one of our other besties, Susannah too. It's fun but for whatever reason we were all so sleepy when the event ended at nine thirty. Yikes!
I ordered
this cardigan
the second I saw Kate at a lodestar state of southern post about it.
This salad
looks so incredibly yummy!
Happy Wednesday!