With summer coming to a close, I thought I'd look back:
Book:
The Selection
by Kiera Cass
From Amazon: "For thirty-five girls, the Selection is the chance of a lifetime. The opportunity to escape the life laid out for them since birth. To be swept up in a world of glittering gowns and priceless jewels. To live in a palace and compete for the heart of gorgeous Prince Maxon.
But for America Singer, being Selected is a nightmare. It means turning her back on her secret love with Aspen, who is a caste below her. Leaving her home to enter a fierce competition for a crown she doesn't want. Living in a palace that is constantly threatened by violent rebel attacks.
Then America meets Prince Maxon. Gradually, she starts to question all the plans she's made for herself—and realizes that the life she's always dreamed of may not compare to a future she never imagined."
Y'all. This book series is directed to late middle school/early high school but I literally DEVOURED the series. I read it so joyfully and enjoyed every bit of it. I'm someone who loves rereading favorite books and I'm already counting down until when enough time has passed for me to read these books again. LOVED them! The first book of the series is only $5.99 on Kindle, so it's worth a shot, right? :)
Tv Show:
Chicago PD
We became literally obsessed with this show this summer. (Ben says I need to stop saying I'm obsessed with things but I can't help it!!) right before we left Rome, we needed a new show to watch on our way home so I stocked the iPad with the first few episodes knowing that the "Chicago" shows are rather popular and that I love Sophia Bush from One Tree Hill.. but I didn't know how into this show I would get. I'm so emotionally invested in the characters, it's a little ridiculous. I can't wait for the fall premiere, literally wrote it down in my planner. No shame.
Recipe:
Skinnytaste Baked Chicken Parmesan
One night we needed a recipe on the fly and Ben picked this, and whipped it up for us. So yummy. Skinnytaste is a huge favorite in our household.
Blog:
The College Prepster
I've read this for years, but I love "growing up" with Carly
Photo: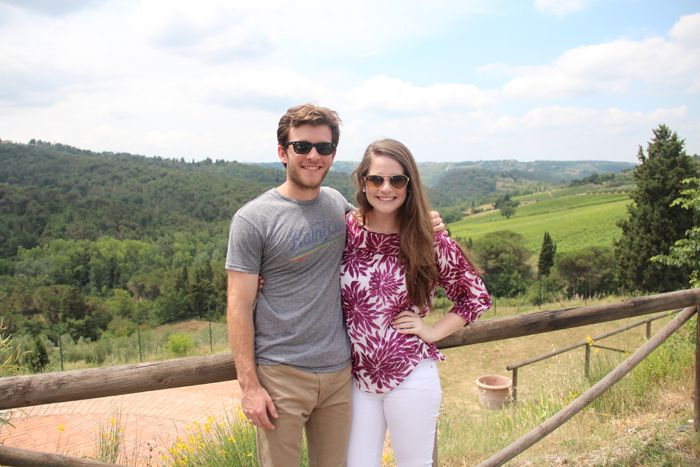 It's funny that this ended up being one of my favorite photos from our trip. There are others that on principle I should like more.. but one was just snapped on a whim, someone volunteered to take it when I was more concerned about enjoying the view instead of taking photos of it, since we had been in Tuscany the day before as well. But something about it is just so sweet to me.
Movie:
Inside Out
Dessert:
Chocolate Chip Walnut cookie at Levain in New York City
Restaurant: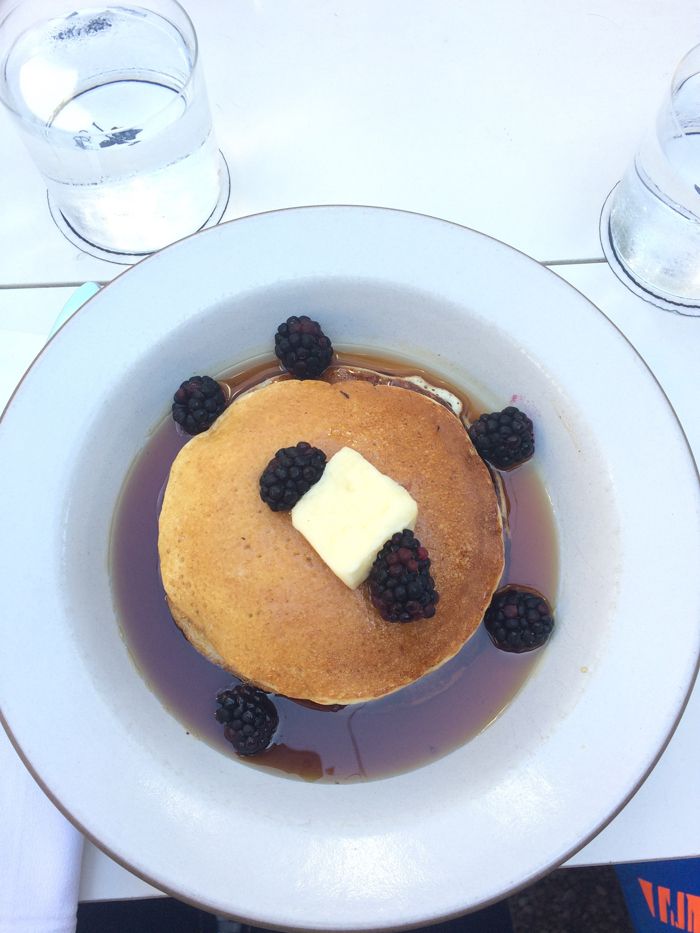 Josephine House
in Austin, TX
Makeup Product:
Becca x Jaclyn Hill Shimmering Skin Perfector in Champagne Pop
I've had trouble finding a highlighter that works for fair skin- and this is perfect. I tried to resist getting it but it's absolutely living up to all the hype.
Skincare Product:
Yes to Blueberries cleansing wipes
I LOVE makeup remover wipes- but this is the first time I've tried a cleansing wipe. I've used them at times where I'm not wearing makeup and am not feeling my full skincare routine and just need to give my skin a pick me up. They smell so incredibly good. I'll never travel without them now that I know how great they are.
Youtube Guilty Pleasure:
Aspyn + Parker vlog channel
I know I'm a grown woman and don't need to be watching people vlog.. but I'm obsessed with these two cuties.
What were your favorites this summer?