I've gotten a few emails recently about how I go about the process of planning our trips, and I figured the topic would make a fun post! :) If you're not into travel you're probably sick of my blog content this summer, I promise soon normal stuff will be back! (Ps. Enjoy some of my favorite travel photos throughout this post!)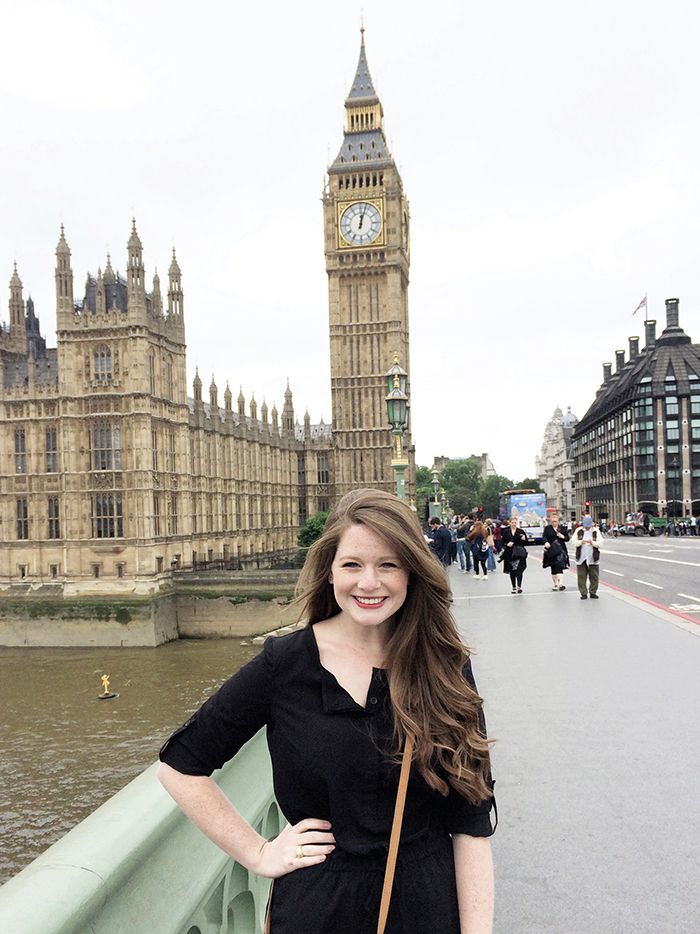 First, some background. If you've been reading my blog for awhile you might know that all of my side of our extended family lives in England. My parents moved to the US when I was a baby, and so I grew up going to England every summer. Having a European background, travel has always made sense for me. My brother is also a competitive golfer, and spends most of his summers in Europe. As in, he's coming home this week and he's been there since May with the exception of two weeks back home.
Ben grew up in a small town (where we live now) and both of his parents, and their parents, etc etc have lived here always. You would think that Ben's pretty much been in Texas, but somehow in God's leading me to my perfect match.. Ben has literally been to more European countries than I have. It's close, but his count is more. Most of his travel before we got married was through mission trips.
Together and separately, we've loved travel. It even played a part in our "love story... Cliff notes version: we were falling in love too quickly at age 19, broke up, were cranky, both signed up for the same mission trip to Romania, travel with group to Romania and also Budapest, Hungary... spend the trip realizing we would ideally be married to each other, get back together & date for a year, get engaged.. The rest is history. Now we just love traveling and truly see it as a part of our future. Is traveling expensive? Absolutely. But we think it's something worth saving for. Ben's a self admitted money control freak and he has said countless times that he would rather have our travel memories than X amount more $$ saved. It's a personal preference that's not for everyone, but for us it is just right. I will note, though... that we wouldn't go into debt for travel. Or ideally anything other than buying property. But that's for another day. :) We also plan on traveling just as frequently when our family grows. I took my first international flight at 2 weeks old. For me, going through airport security has been second nature since I was a toddler. It's obviously changed a lot since then.. but I cherish all of the experiences I've had, even the ones that are kind of foggy from youth. Some of those memories I actually appreciate more now that I'm older. Example: my dad taking me to Chicago to visit the original American Girl Place shortly after it opened, getting to pick out a birthday present for myself at the Tiffany and Co flagship when I was in high school. Kind of a blur, but those memories are so sweet to me.
All of that being said, let's talk about travel planning! :)
My methods are the same whether we're planning a single or multi city vacation. You can pretty much walk through my steps and tweak based off of which type of trip you're talking about this time!
Determine your trip length.
How long can you take off work? How long do you prefer to be away from home? This summer my dad picked the number for us.. he said "you need at least 17 days" so we chose 17 days. In that situation we were trying to determine our flight dates rather quickly. When we went to England last summer, I knew we needed 5 days with family, plus we wanted 5 in London, and 5 in France. 15. Ben thinks the sweet spot in a city is 3 days. Some cities call for less time, we think. For example, Venice. We loved Venice and it was such a beautiful, unique place to visit. But the thing to do in Venice is, to be in Venice. Two nights there was a maximum for us.
From my experience, the best way to determine trip length is to list out the cities you'd like to visit, an ideal amount of time to spend in each, and compromise that with the max time you can afford (financially and vacation time wise) to be gone.
Start making lists!
For every trip I take, I have a word document. In the document, I have the following listed:
Day #1:
Date (ex: August 10, 2015)
Staying: (ex: Hotel Bologna)
Travel: (ex: train to Florence)
Activities: (ex: dinner reservation, walk to duomo)
for every day of the trip. So that at a glance I can see if we're traveling to a different city that day, where we'll be sleeping that night, and any activities we have planned. Even if I don't know all of that yet, I create my list so I can easily see what information I need to figure out.
Book Hotels for Each City
I read reviews, and book hotels for each city. For Italy I used booking.com and was pleased. We've also used hotwire in the past and ended up with great deals. Knock on wood, the reviews have done us right and ended us up in great places to stay.
Note: Our only airbnb experience was in Paris, a city where we had very little background knowledge on the language. Our place was beautiful, and in a fun area.. but coordinating with our host was a little unnecessarily stressful for me. We also decided that our policy for places we don't speak the language is hotel only.. we love the comfort of having a concierge who can give us directions, recommendations, details about any weird things going on in the city like strikes.. etc.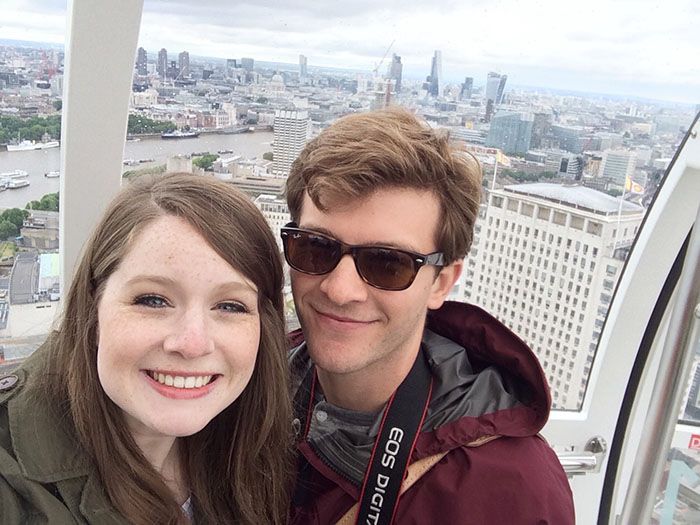 The London Eye, London
Book travel between cities.
Planes, trains, boats.. I'm all about having these things planned and not figuring them out day of. Rail Europe is a great resource. It's really easy to get around by train in Europe and we've had great success. If random people offer to help you in european train stations and aren't in a uniform of some kind.. steer clear. They will often give faulty info and demand pay.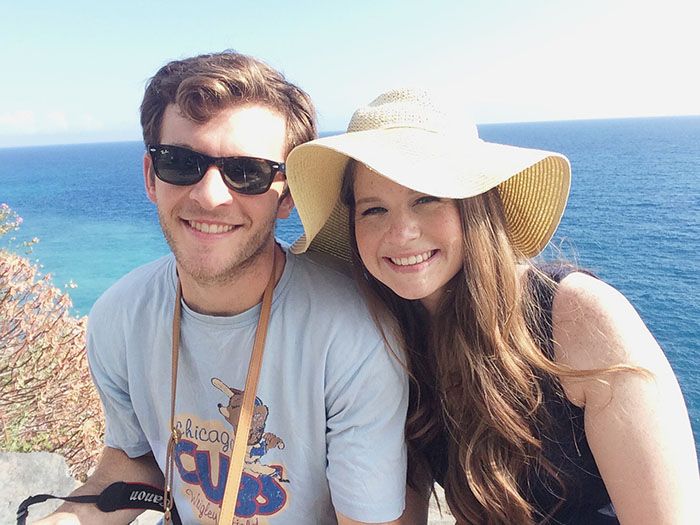 Vernazza, Cinque Terre, Italy
Start researching activities/ things to see/ places to eat.
If you are going to Europe.. drop everything and get the
Rick Steves
book you need. He has all of the info plus more. We buy the full books, not the pocket versions. They're incredibly valuable for before and during your trip. So much good info!
I also love finding blog posts from real people about different cities. Searching for bloggers who have lived in different cities or traveled a lot can prove to be a great resource for behind the scenes tips and recommendations. At the bottom of my word document mentioned above, I'll begin listing places of interest by city, just having a catch all place to copy website links and little pieces of info.
Some of my Favorite Travel Resources:
a great idea is to search for bloggers who have lived/studied abroad.
Sarah Tucker
Style Me Pretty Living
Design Darling Travel Guides
Organize your information geographically.
Here's
a better tutorial than I could write
.. I follow
this
and put everywhere we want to go onto one map per trip. Even though we visited multiple cities in Italy this summer, I still just used one Italy map and it worked great. However, you could easily have one for each city. Just a personal preference. :)
Start to Plan your Days.
Seeing everything on a map makes it really easy to plan which activities you'll do on the same days. So I'll start to plan which areas to go on which days, and then book specialty activities, like
driving a fiat in florence
(our fave!) on the days that work best. Restaurant reservations, etc. Planning this specifically is great for your trip budget as well, because you can know what to expect for how much money you'll spend each day.
The Met, New York City
Get Specific.
This may be a step dropped by those who aren't as type A as I am.. but I've learned it's valuable to have an idea of the works you want to see before entering a large museum. We enjoy visiting museums, but aren't die hard about seeing every single thing in there. We spent an hour or so at the Lourve, not days like some people do. So for me, it makes sense to research a few things I'd be interested in seeing in places like this so I can make sure I don't leave and a month later realize a painting I would have loved to have seen was in a hallway I didn't walk down.
Another way to get really detailed is to have a vague idea of when you'll be eating at a place you have a reservation, when you plan on grabbing food from a street vendor (shoutout to potential hotdog) etc. This is another great way to budget, and also to plan your packing list. (Speaking of packing, that gets it's own post: Coming soon!)
The Top of the Rock, New York City
If you're just visiting one city, cut out the obvious unnecessary things. I also might suggest booking your hotel after you do some research and determine which part of the city you think you might enjoy the most, and want to stay in.
And that's how we do it! To some, this may seem like a whole lot of work.. but I love travel planning! Do you have any tips that you would add? :)