Is Vatican City basically Rome? Yes. But I had too many Rome photos to fit in one post. :)
We didn't expect a lot out of Vatican City, to be honest. Ben has a very specific aversion to "touring through old stuff" so I figured he would be so over it. But the day we spent in Vatican City ended up being one of our favorites of the whole trip. Rome just really went above and beyond and was such an amazing city to explore and enjoy.
Things to Do:
We started at the
Vatican Museum
. Make sure to prebook online to avoid so many lines! A lot of this art is biblically based so that was particularly interesting to us. We loved exploring the gardens and outdoor areas, and just seeing the architecture of the place. I'll note that we aren't usually museum people in general.. but I loved this one. Really I've had a lot of great museum experiences lately!
Visit St. Peter's Basilica. Again, we expected just one of lots of churches. It was beautiful and we (particularly me) had so much fun checking everything out. One of my favorite parts of the whole trip. A tip: when you're done in the Sistine Chapel there is a main exit leading you to the long line for the Basilica, and a "not an exit" where groups are going through. Blend in with a group like we did (recommended by our Rick Steves book) and save multiple hours of weight time and a long, annoying walk.
Mail postcards! Vatican City is famous for their stamps, and it was a really fun pit stop for us to enjoy picking out cards for a few loved ones and mailing them home! We sent a postcard to our niece, and Ben's brother Zac.
Have your photo taken by strangers ;) When we were in the square Ben snapped a photo of me in front of the fountain and I looked up and so were lots of asian tourists. I'm not sure why- maybe they liked my pink dress! :)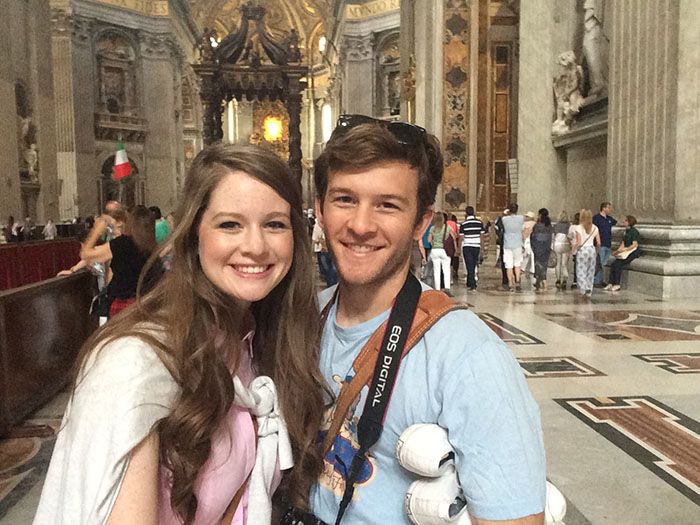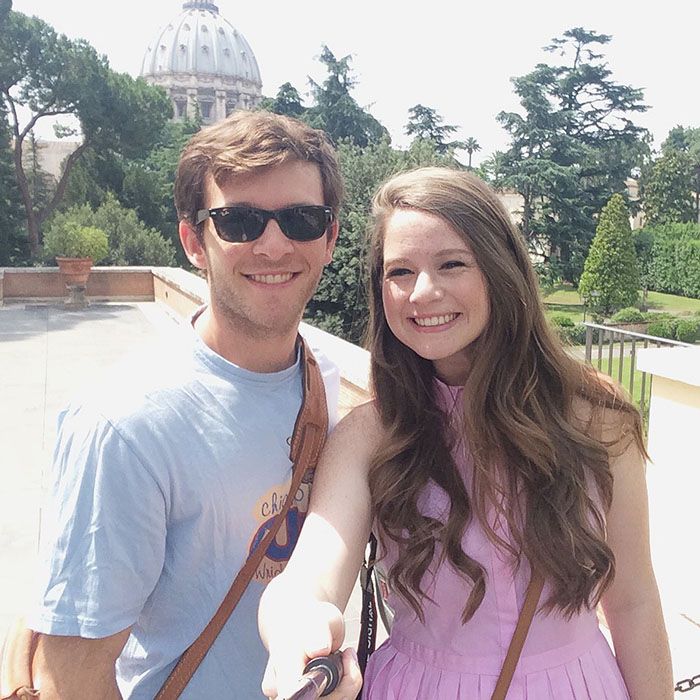 Note: a sweet reader caught that when I first published this I had put "St. Paul's" instead of St. Peters... YIKES!!!! Can you tell I'm a London girl? ;)