One of my favorite new features I've been working on for my blog is my Travel Guide page (on the top header) which will serve as a place to hold all of our travel information. This honestly may be more for me than anyone else, but I'm so excited about it! Whenever we travel, I love seeing what other people have to say about the places, so I'm hoping this can serve as a great resource! :) Because of this new feature, I'll be reliving a bunch of our old travels, simply to have the kind of quality information ready for when people want to check out what we did in each city. So bear with me as a bunch of random travel posts keep popping up. I'll still be working my way through all of our Italian travels over the next few months as well! :)
We have family that lives just outside of Windsor, so I grew up visiting here every summer of my childhood. It's a sweet spot, and I'd say worth a day trip from London if you're wanting a change of pace from visiting the city. I understand if once in London you never want to leave, though. :)
Things to Do:
Visit Eton- On the first afternoon of our trip to England in 2014 we enjoyed visiting the Eton campus grounds. Prince William and Harry went to school here, as well as lots of other posh people! We visited during exams, so things were quite quiet, but there was a tour group of potential student families touring and we tagged along with them. I really got a glimpse into the kind of people who visit this school, because all of the women were impeccably dressed from head to toe in designer clothes. Kind of fun to see, all while seeing this beautiful, historic school. My favorite part was the main square, but we also visited the chapel.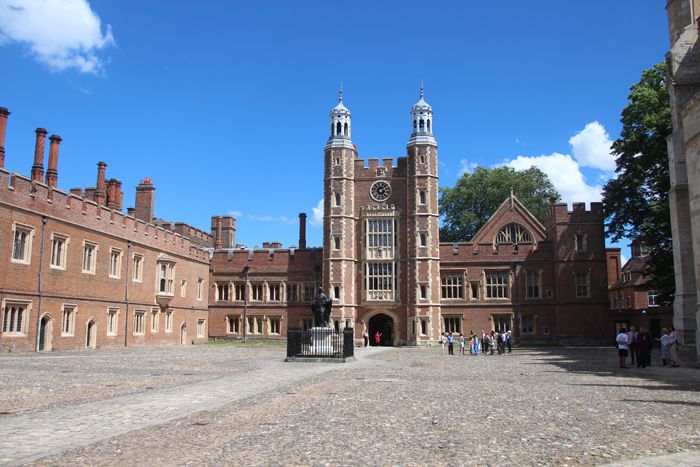 Walk the river, watch rowing practice- Enough said! We visited on such a beautiful afternoon, it was really fun to watch all the boys practice their rowing.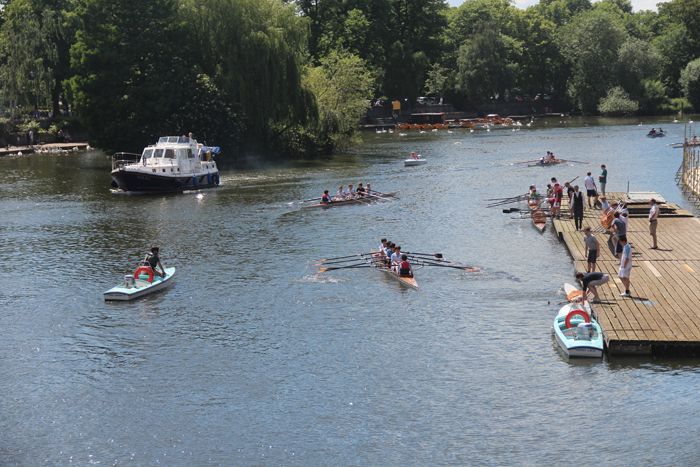 Tour the Castle-
Ben always says that he is anti tour but this was a fun one, since I remember doing it as a child so fondly. We especially enjoyed the outside bits of the castle. Once you've seen an old room, you've seen em all! That's just our opinion, though. :) I do make an exception for the Palace of Versailles though!
Visit the shops & see where Prince Charles married Camilla (Team Diana for life!!!)
Watch the Changing of the Guard-
this is a given for visiting England, and most people would watch at Buckingham Palace. We enjoyed crossing it off at Windsor Castle, where we could get a little bit more up close.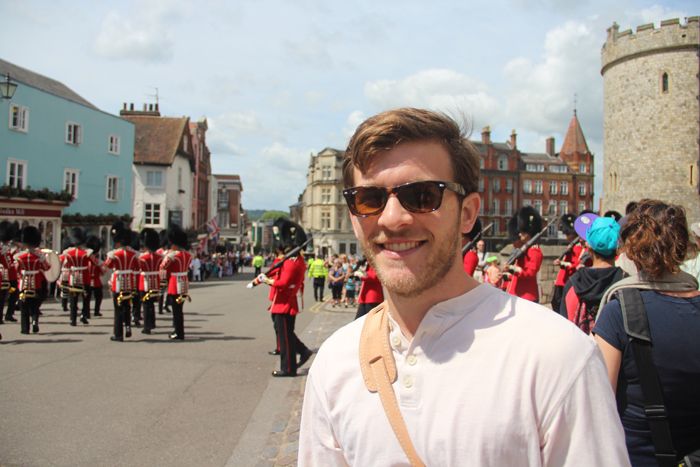 Take your photo with a guard-
yep!!
Anywhere with Ice lollies-
We got ours right in front of the castle! The place I used to get them when I was little (Woolworth's) has closed, but I always remember getting ice lollies and walking the high street. This was essential for us to recreate when Ben was visiting for the first time.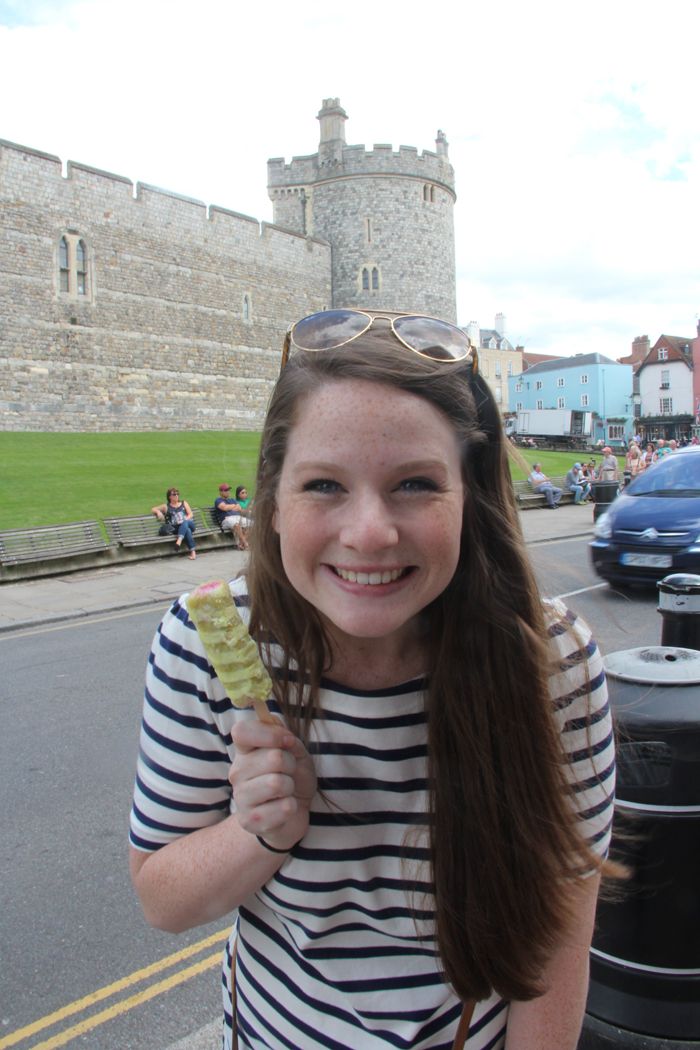 Wagamama
- We visited Wagamama twice during our time in England, and I think I would like to visit every time we make it there.. such delicious, fresh Asian food. The photo below was taken just a few hours after our long flight from Texas. Can you tell we were rather sleepy? :)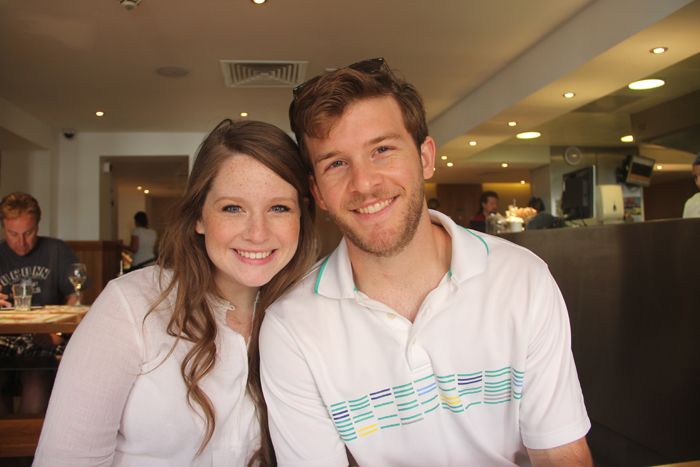 La Tasca Spanish Tapas Restaurant
- A random stop, but a delicious one.