Prompt: What are you up to currently?
Reading...
Me Before You by Jojo Moyes
Watching...
nothing! I need a new Netflix/Hulu/Amazon show to watch. I wish that Castle was on one of those, I've been intrigued by the commercials.
Trying...
to piece together our living room. Last Saturday our AC went out and when the technician came he said the issue was because I had furniture blocking the big vent. Meh. So everything got moved around and is now officially a hot mess. Oh well, I love a decor challenge. I just don't like the messy in between!
Cooking...
pumpkin EVERYTHING.
Eating...
no sugar for the next two days. The hardest thing ever, I have such a sweet tooth!
Drinking...
water, as always. Although my season of enjoying a carmel apple spice and a peppermint hot chocolate are approaching... YAY!
Pinning...
so much recently. I go through such seasons with pinterest, radio silence for awhile, then overload! Find some of my favorites
here
,
here
, and
here
.
Tweeting...
this happened last weekend, but the Bachelorette Kaitlyn Bristowe retweeted a photo of me and some friends and responded to us! We have been doing a bracket for each season and celebrating the winner with a cookie cake. This season, I ended up as the winner.. and we were celebrating kind of late but we got Kaitlyn's attention which is awesome!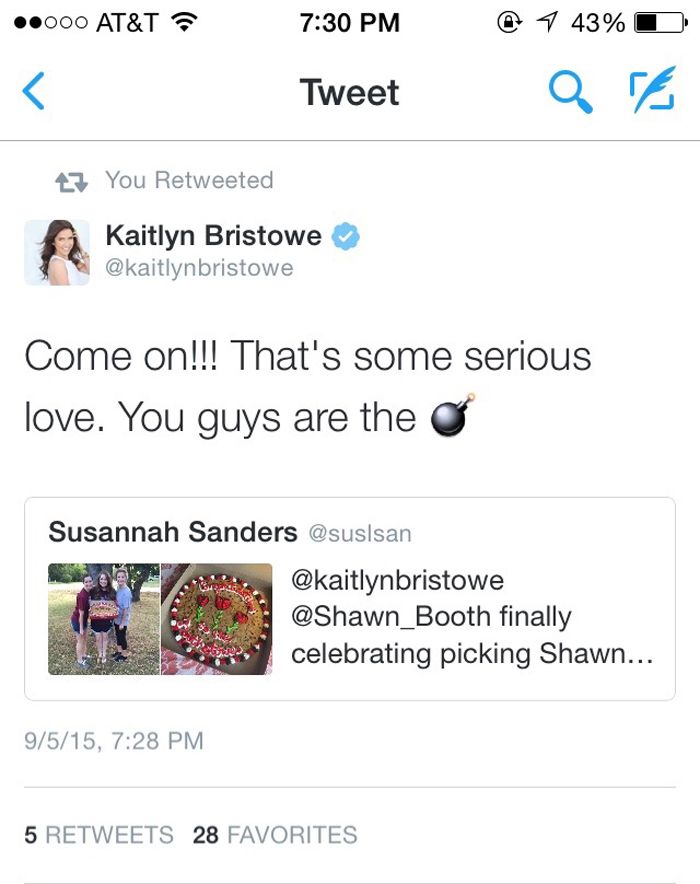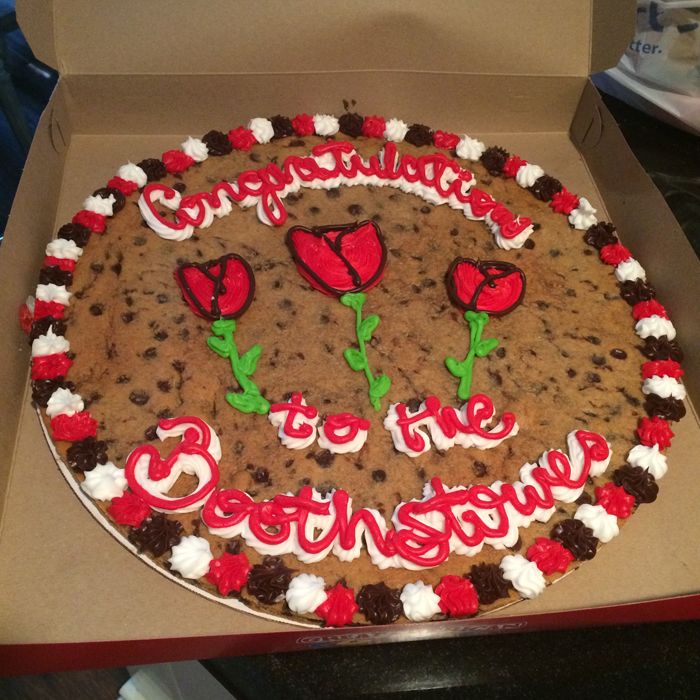 Going...
to hang out with
Nicole
and
Jamie
next weekend in Mississippi, and then celebrate Kristen's wedding in Oklahoma City the weekend after that!!
Loving...
these new arrivals from Lilly.
Here, here, and here.
Learning...
so much during the New Testament Theology class we're taking at church. It's pretty intense (we even have a syllabus!) but I've loved developing a deeper understanding of scripture.
Thinking...
about travel for next summer. There's a few places in Paris that we missed on our last trip, so I'd love to stop over there for a day or two when we visit family, among other places.
Feeling...
anxious about some things upcoming in my life, just being honest.
Hoping (for)...
a refreshing and encouraging fall season filled with joy.
Listening (to)...
the
Kidd Kraddick Morning Show
every time I'm in the car, as always.
Celebrating...
I'm a little ashamed of my two Bachelor references in one post but I'm still celebrating the
engagement of Tanner and Jade
! I cried during their proposal. Yep.
Smelling...
Farmstand Apple by Bath and Body Works! I love you, candles!
Thanking...
God for how He sustains us.
Considering...
this interesting article on
The Nightly Routines of 15 Successful Women
.
Starting...
to really want new living room curtains. Too bad really nice thick ones like I want are $$$$!
Finishing...
my organization projects around the house! Yippee!