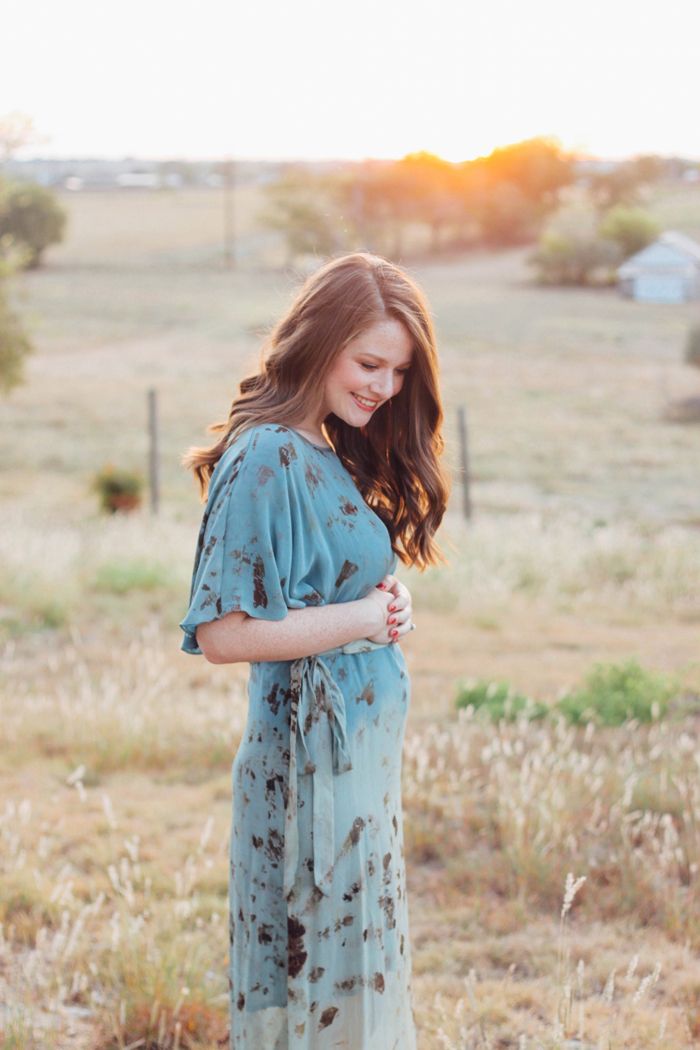 A lot of this is for Ben and I to look back and remember, so bear with me as I probably over discuss some little details. I hope it's interesting to some. :) Baby is 15 weeks on Thursday- and we couldn't be more excited!
Favorite Moments:
Sharing the news with friends and family
Auntie Kassidy being excited!!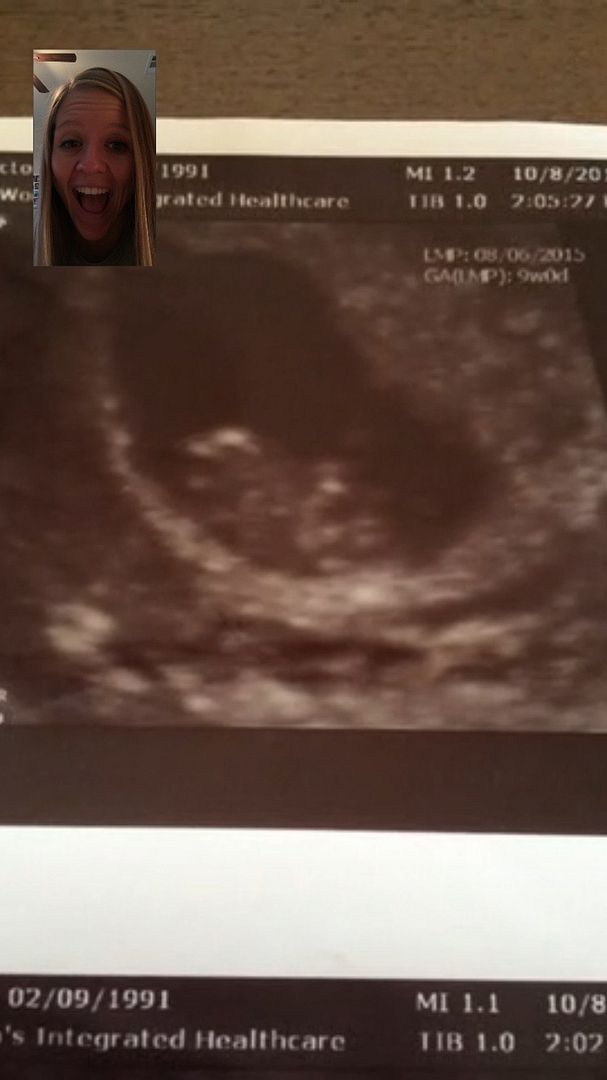 Auntie Megan also being excited!!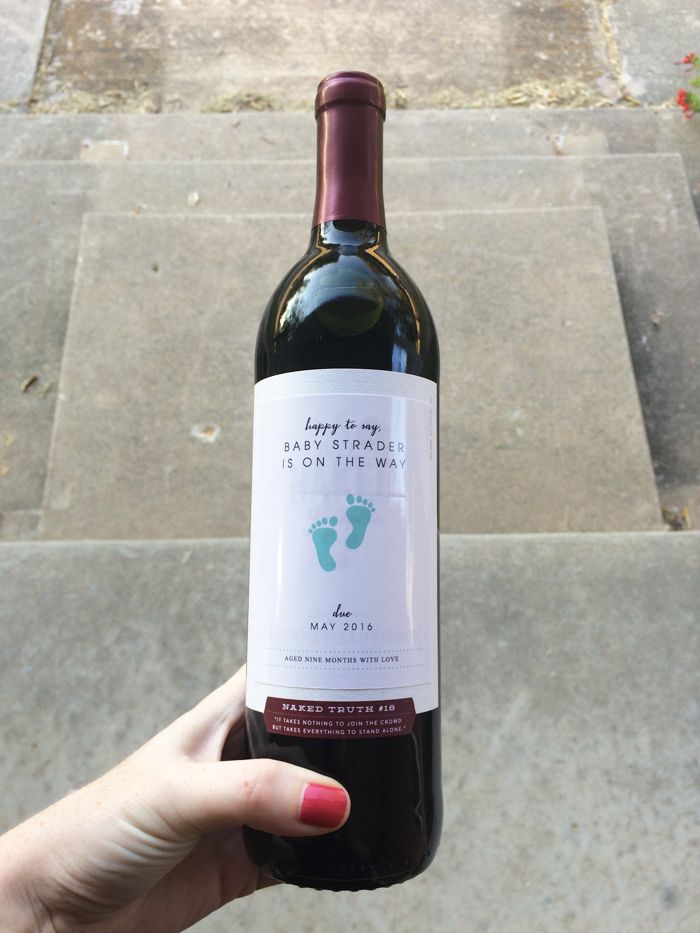 My dad is a huge wine collector so we ordered a sticker from etsy to give him a bottle of wine!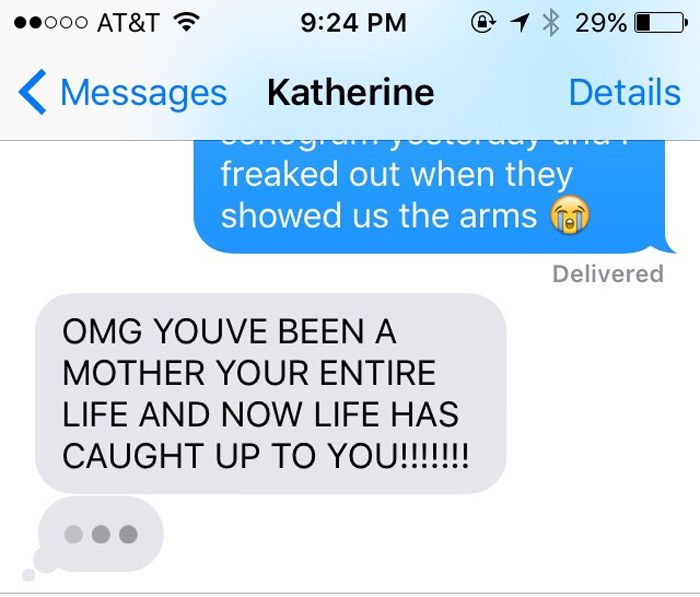 Sweetest text I've ever gotten!!
Severe morning sickness
What? I know. But for us, after experiencing a pregnancy loss, feeling the baby cause changes in my body always brought comfort. There were really hard days where I genuinely didn't feel like myself because I couldn't complete normal tasks.. but overall, I would have rather felt the sickness than have felt nothing. It really helped with calming my fears and anxieties.
A peace directly from the Lord
Before trying for another baby, I anticipated that I would be crippled with fear. I kept telling myself.. maybe I'll just be terrified until the point where we lost our first little one, or the end of the first trimester, or when we find out the gender. But you know what? God gave us both such a peace. Like I said, morning sickness helped.. but even before that I remember telling our home group that I was genuinely shocked that I wasn't scared and felt like this would be a healthy pregnancy. He is so good and gracious and has given us such a peace. Our theory all along has been that we would rather be excited and celebrate life for as long as it lasts, regardless of the outcome.
Buying a few goodies for our babe
Little red hunter boots are waiting for our sweet little one, A little pumpkin hat for next year purchased on sale at Janie and Jack, our beautiful crib (a partial gift from my generous in-laws)... We're eager beavers to find out if #SweetBabyStrader is a little boy or a little girl so the shopping is mostly on lock.. but finding a few things has been really encouraging and exciting for us.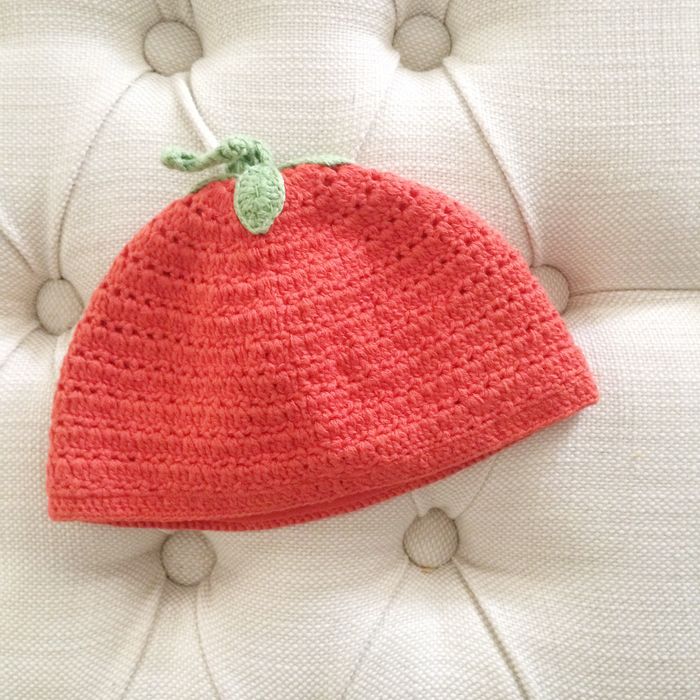 Receiving sweet gifts
My dear friend Nicole bought #SweetBabyStrader a little onesie that is perfect for us.. it's cream and has a little navy scene of London and says "Off to Explore the World!"
Hearing Everyone's Gender Guesses
I mentioned this in our announcement post, but Ben votes girl and I am almost certain I'm carrying a boy. Most of the family votes boy, most of our friends vote girl. I can't wait to share!!
Our wonderful doctor
I'm so grateful for our doctor and nurse who have walked through our journey with us with grace, kindness, and detailed information. I am literally obsessed with our team and want to bring them cookies to every appointment!
Tracking our baby's growth with the Ovia Pregnancy app
I was sold on this app the second I saw you could compare your baby's growth to different french pastries.. haha! See the photo from week 10! This app just does a great job of sweetly telling you about how big your baby is and how he or she is developing.
Challenges:
Severe morning sickness
It isn't always sunshine and rainbows.. and I have to be honest.. this was a huge challenge. I finally feeling more control after my medicine really started kicking in around week 10, but week 13 I missed a day and everything kicked back into gear, leaving me sick all day every day for a week. It's been tough but strengthening part of this journey. I am so grateful for a sweet doctor who gave me the awesome medicine at 8 weeks... when I was off it I was throwing up between 5-10 times a day, and it made me feel like if I was never on medication that would be my daily life. Yikes!
Keeping the secret
We aren't secretive people by nature so I've had a hard time not wanting to tell everyone in the world about our baby! We also wanted to tell a few special people in person and I had unrealistic expectations about trying to see everyone we love to tell them.. too many texts and phone calls shared the news but it was still happy to share. :)
Maintaining my normal healthy routines
I'm finally back to some of my normal habits.. but several weeks with 0 energy for any kind of exercise REALLY bummed me out. One night I tried even just walking on the treadmill with a friend and felt sick. We "worked out" for 20 minutes.. ha! I also had a hard time thinking of any food at all that sounded good.. I had been pretty constant in a generally low carb diet for a few years so it was very humbling to only want cereal.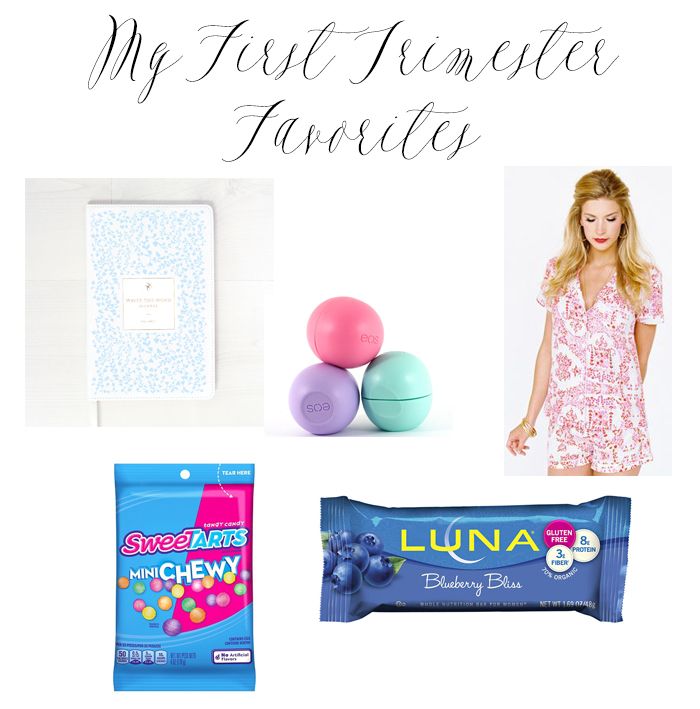 Lara Casey Shop Write the Word Journal: For a good 6 week chunk of time, I was in survival mode. I'd wake up and eat cereal as soon as I could because it was the only thing that made me feel decent. The rest of the day would always be up in the air depending on how I was feeling. Yet- I still wanted to be able to focus on the sovereignty of Christ in my day... enter this journal. It is such a simple layout that it allowed me to keep up with reading scripture even when I couldn't focus on more than a few lines. Can't recommend highly enough!
EOS Lip Balm: I don't know if there is a rhyme or reason to this, but my lips were constantly dry during my first trimester. I guess because in the depths of my morning sickness I couldn't really stomach water, and because of the hydration I would loose when I got sick. Okay... so I guess there is a rhyme and a reason. :)
Plum Pretty Sugar Jammies: I literally only wore jammies for several weeks. These ones made me feel pretty and put together.
Sweetarts Mini Chewy: One of my favorite first trimester memories is when my friend Kayla called me from Target wanting to get me some candies (they have helped me with nausea) before our New York trip. Her husband Andrew had spotted these and really wanted me to give them a try because he knew I had gained relief from both Sweetarts and jelly beans and he felt like these were a great combination. He was right, and they ended up being my favorite.
Luna Bars in Blueberry Bliss: Whenever I needed a quick snack, these were my favorite thing to grab by far.