I can't believe I've now done NINETEEN of these posts! It's really not that many considering that I've been doing this a lot of the year, and how many Fridays there are in a year.. but still. I'm proud! :)
I really liked this post on
how to fit a workout into your workweek
.
I'm always kind of happy when it rains because that means I can wear my Hunter boots! I wear mine all the time and can't recommend them enough. I have the navy matte and I promise they aren't always this dirty. They're a great item to put on your Christmas list, I think!
I started off our Halloween day with hosting a baby shower for our cousin Shelley and sweet baby Sunny! It was a family shower, which is always fun because it's a smaller gathering and everyone is so emotionally invested in the baby! Shelley and Mikel are just the best and is going to make the best parents! January 9, come soon so we can snuggle our new little cousin!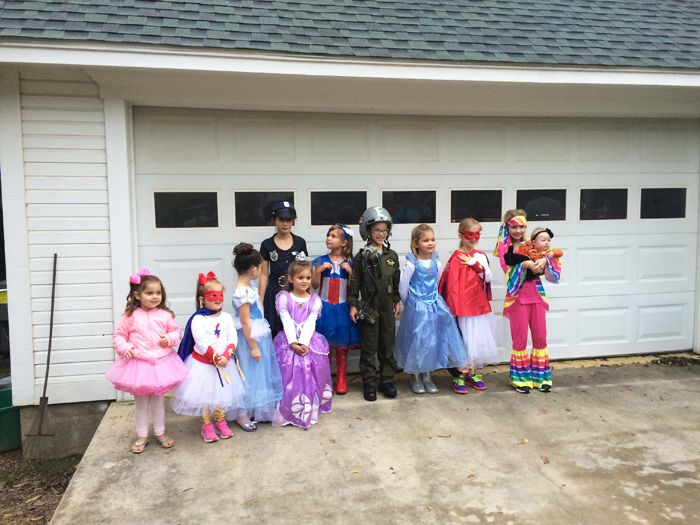 That evening, all of the family gathers for the annual hayride trick or treat. It's become one of our favorite family traditions. All of the kids have such a fun time and the adults get to hang out on the hayride and hop on and off and it's wonderful! On the way back, the kids decided they wanted to sing Christmas carols and songs from Frozen, too!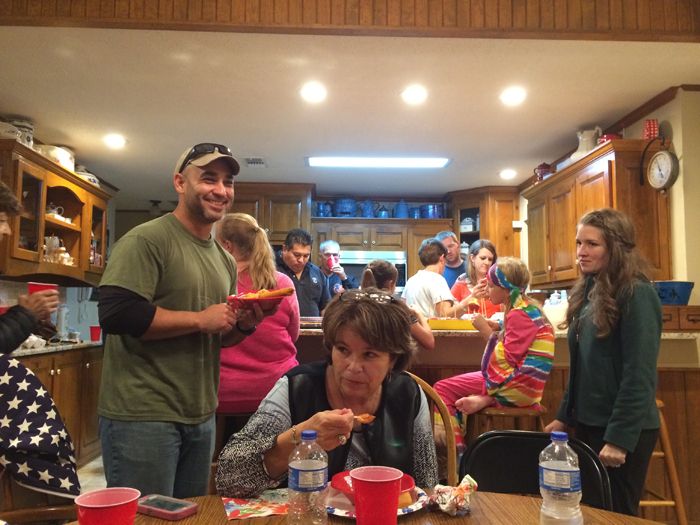 Sorry family for this random snap but I just wanted to capture the sweetness of family gatherings! We were seated at the table, surrounded by family in literally every space. Such a blast.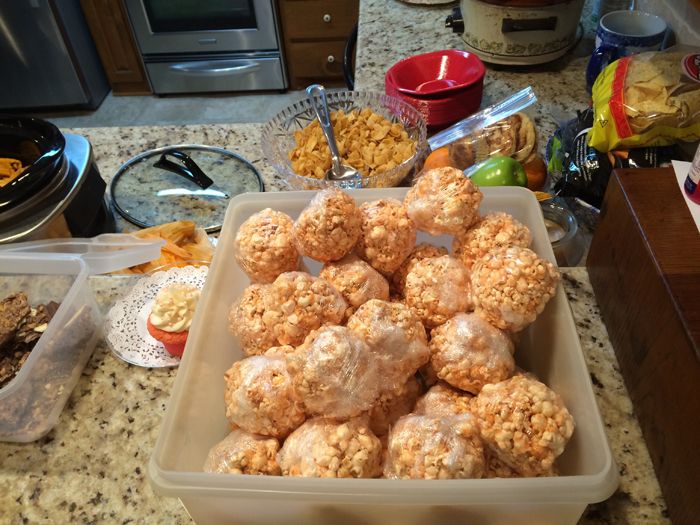 I also wanted to capture part of the spread to show y'all.. but I wasn't feeling super good at that point (my morning sickness medication was wearing off) and so I asked my sweet brother in law to, and he did! He always puts up with my crazy antics and I'm grateful!
Sorry for the incredibly poor photo quality (and the sock on the floor.. haha!) but I am obsessed with
this wrap
.. so cute! I originally found this through
this instagram
.
This is a ridiculous pic but a public service announcement that you should buy everything at Nordstrom. No one from Nordy's knows who I am btw.. but I had been wanting to try the over the knee black suede boot trend.. and fell in love with
these boots
. I saw Nine West had them for 40% off, plus an extra 15% if you signed up for their emails. I told this to Nordstrom via their chat and they price adjusted so I got free shipping + their awesome return policy and didn't have to mess with the random Nine West website. YAY!! Research your purchases, people!
See more Friday posts
here
.