Thank you all for your love and support on
my post
yesterday. It's probably one of the most personal things that will ever cross this blog, and we're grateful for your support. Now for something a little more jolly!
Hip, hip, hooray! My favorite magazine's annual issue releases today! And it's better than ever before. I can't even put it into words, but this publication is so incredibly beautiful. I wasn't feeling well yesterday when the magazine arrived on our doorstep so I spent my afternoon curled up in bed devouring every word of the beautiful publication. Not only are every single one of the editorials absolutely gorgeous (so much so that I can't even decide if the one we modeled for is my favorite!) but the real weddings stopped me in my tracks for the first time ever. I cried real tears over the stories of these beautiful couples and was inspired by the meaningful details. Spending an hour reading this stunning publication made me feel incredibly grateful and inspired, and had me giving Ben an extra hug of thanksgiving when he walked through the door from work.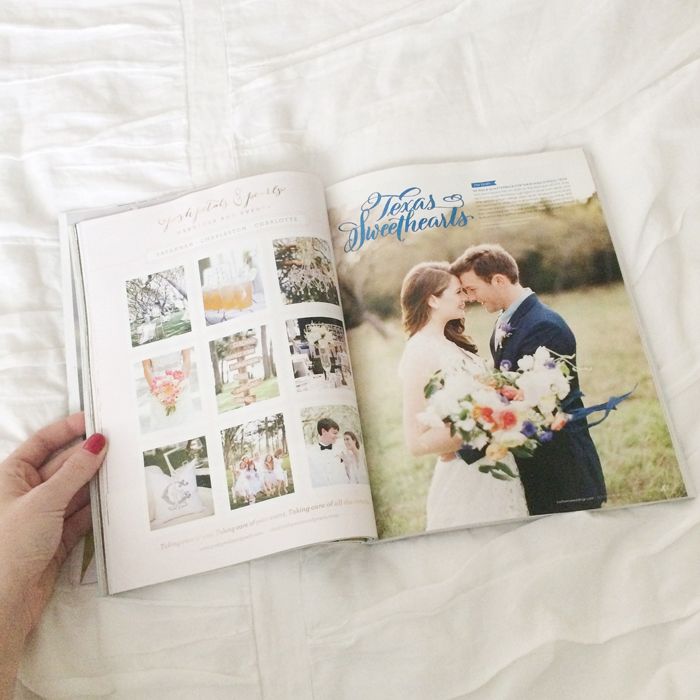 I've shared in the past, but Ben and I had the absolute honor of modeling for one of the V8 editorials in March. I'll be sharing more about our full experience in a few weeks when they post the whole editorial on the
Southern Weddings blog
, but my oh my did we feel special! This day was one of our favorite of 2015! I'll share just one of my favorite images from the shoot below, and I may just give in and share one more before we can share the entire spread! :)
Kristen Kilpatrick
made me want to only be shot in film forever and ever more. All of the vendors involved with this shoot were absolute gemstones and I can't wait to share my thoughts on every detail in a few weeks!
Everyone go grab yourself a copy! You can order directly through Southern Weddings
here
, or grab a copy anywhere around the South. My favorite spots for getting one in the past have been Target and Barnes and Noble. We feel like such celebrities, thanks for celebrating this fun milestone with us! I never would have dreamed of putting "model as bride and groom for a Southern Weddings editorial" on our bucket list.. but we sure are THRILLED to say we have now! Yeehaw!