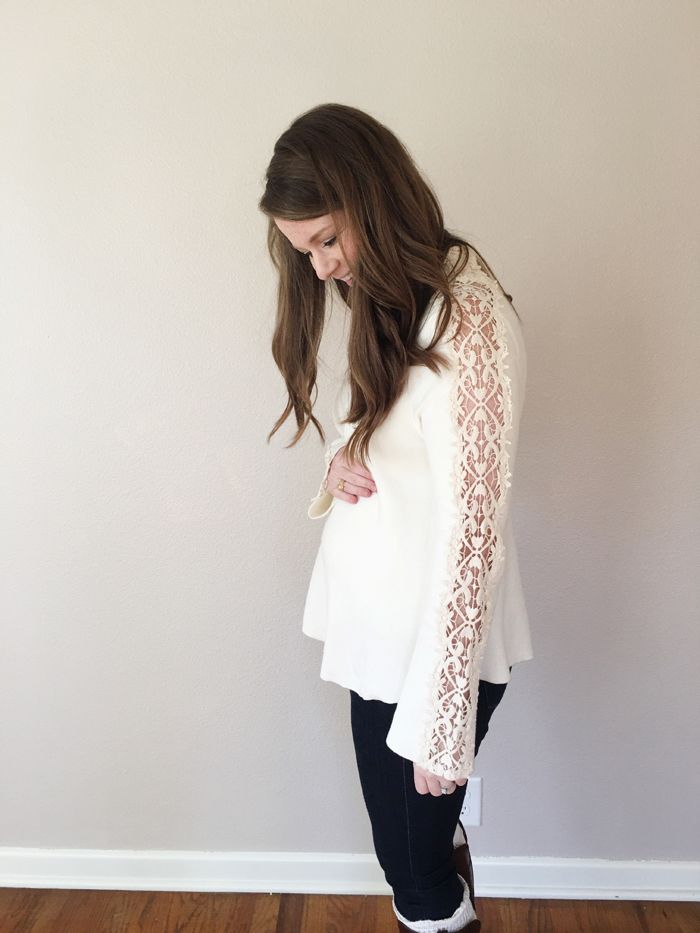 I'm really not planning on doing a whole lot of these, but I decided I should record the information even if just for Ben and I to look back on. I decided to share this one, and I might share more.. but I'm on the fence about it. It's the season I'm walking through right now but as things progress, I may want to keep these posts on private. We'll see. :)
how far along: 17 weeks + 2 days at the time of this photo, 18 weeks tomorrow!
baby size: the size of an apple!
baby's progress: our app says that baby is starting to be able to hear my voice and other outside voices!!! how darling!
weight gain: 6 pounds
stretch marks: not that I've noticed
sleep: Might as well call it Tinkletown USA, and I've started to need to use the snoodle pillow for back support. Shoutout to Polly for letting me borrow hers!
maternity clothes: My stretchy jeans have been rocking the past few weeks, but I'm starting to only really be able to wear flowy tops or actual maternity shirts. The sweater I'm wearing above never actually left the house. I got it during Anthropologie's Black Friday sale and it's so cute.. but it will have to wait till next year. It just makes me look a little awkwardly plump bc of my in between belly.
gender: can't wait to find out on NYE!
movement: twice last week I got suspicious I was feeling movement.. but it's really just too soon to tell I think!
best moment this week: We got to hear sweet baby's heartbeat last Thursday!
looking forward to: I'm a broken record.. but we are giddy about our gender reveal.
food cravings: I don't think I've experienced this yet.
anything making you queasy or sick: 8:30 pm, haha!
labor signs: nope!
symptoms: Sporadic nausea still, even when on my medication.. and acne like nobody's business. Some ligament pain a couple of days a week.