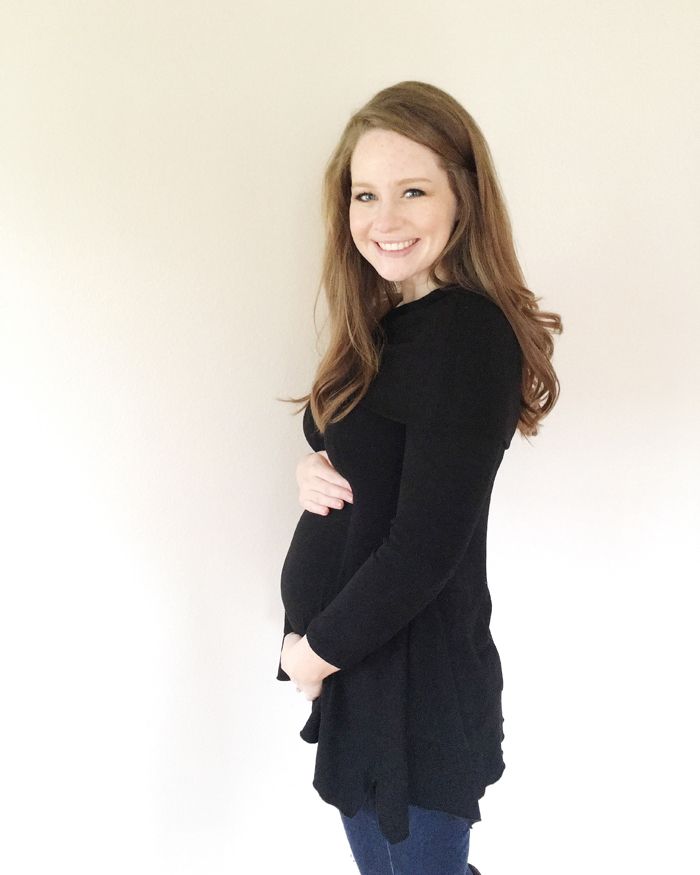 how far along:
18 weeks + 2 days at the time of this photo
baby size:
the size of a mango.. and weighing a half pound!!!!
baby's progress:
senses are developing
weight gain:
haven't checked since a few weeks ago!
stretch marks:
not that I've noticed
sleep:
SNOODLE PILLOW I LOVE YOU! This pillow has made all the difference for me with sleeping on my side. My neck feels so much better.
maternity clothes:
Stretchy jeans and a new pair of maternity leggings plus my normal size lulumon wonder under have been amazing. Ben accidentally shrunk my two maternity tee shirts and I've just been wearing flowy/oversized tops
gender:
We'll know in just days! EEK!
movement:
I FELT BABY THIS WEEK! Sweet little flutters in my tummy after eating and if I'm staying extra still
best moment this week:
by far feeling those sweet little flutters.. and two little smocked outfits arriving in the mail
looking forward to:
GENDER GENDER GENDER!!! Everything about our party will be so sweet!
food cravings:
I don't think I've experienced this yet, but random candies are still what's keeping me from nausea. This week it was tootsie rolls.
anything making you queasy or sick:
not in particular, but I still feel this at times.
labor signs:
nope!
symptoms:
Sporadic nausea, acne galore! glamorous but so worth it.
note: 19 weeks was actually on December 17... I'm late in posting. :)