Recently I've been really enjoying taking part in some new linkups. It's helped me find a few new blogs to read. :) But.. sure enough, today isn't the right day. But whatever. Enjoy it anyways! :)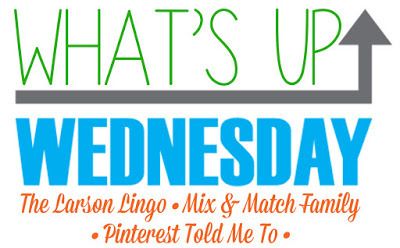 What we're eating this week...
It's our anniversary week so we had a fun dinner out last night to celebrate. :) We're having another special dining experience tomorrow at PF Chang's after our gender sonogram.
What I'm reminiscing about...
This week three years ago we were getting married and honeymooning in Charleston!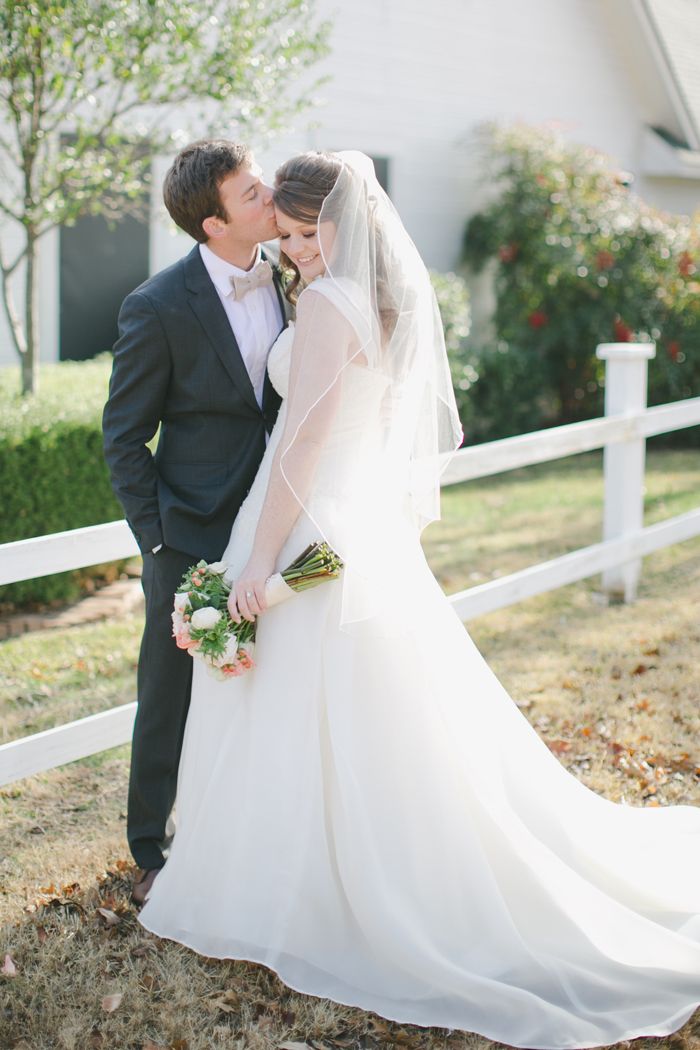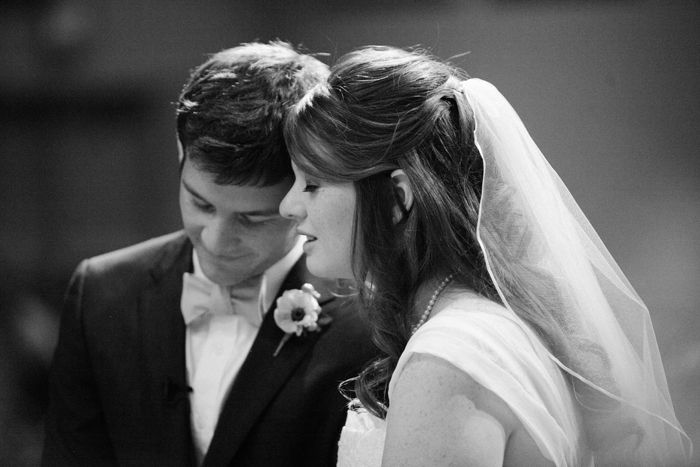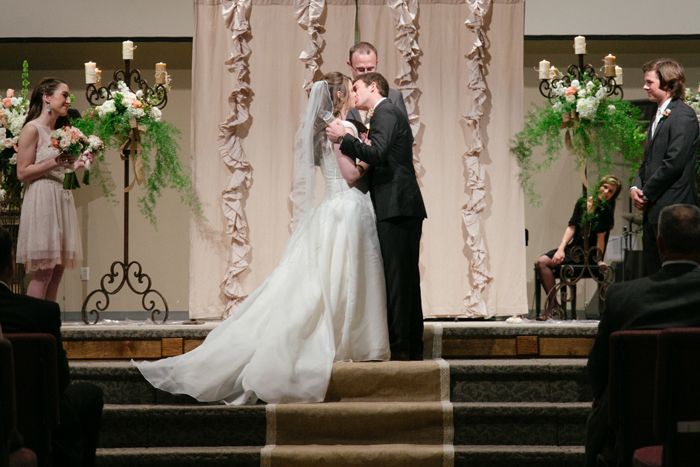 Wedding photos by Caroline Joy photography
What I'm loving..
.
Taking down our Christmas decorations- haha! Having everything clean and without any major seasonal decor is making me so happy this week! Below is a terrible quality iPhone photo of our sitting room.. all clean and happy! One of our Christmas gifts is also shown.. the ottoman is a new toy box to keep some of the inevitable baby clutter headed our way stored away!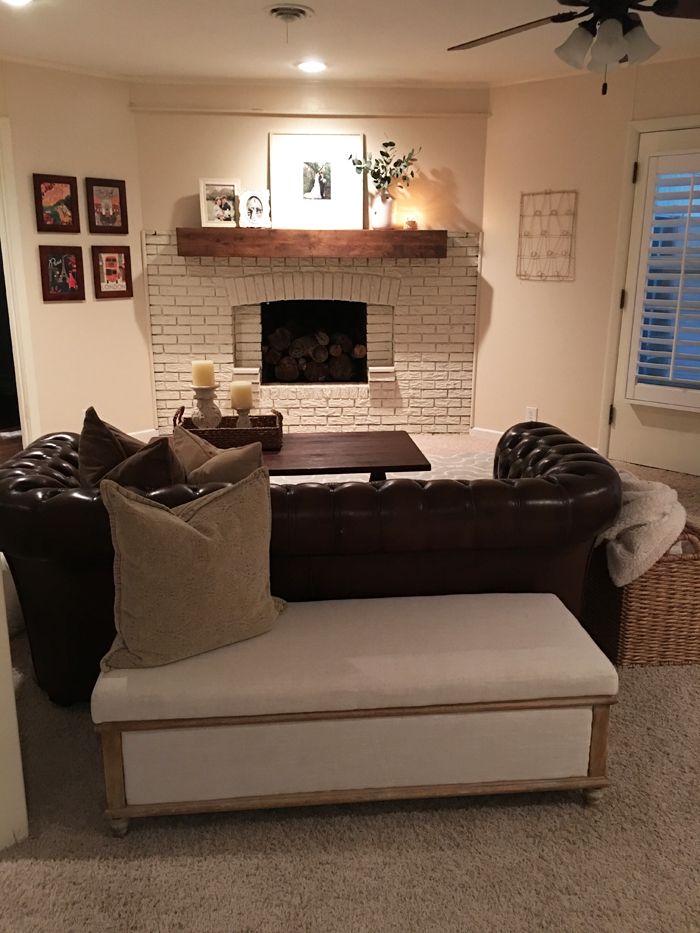 What we've been up to...
It's been so incredibly nice having Ben off of work for two whole glorious weeks. He's been doing a ton of hunting which he loves, and we've been doing lots of cooking at home, lots of holiday/anniversary/baby celebrating, and getting ready for our big party this weekend!
What I'm dreading...
Honestly not really dreading anything, haha! But Ben going back to school will be hard after having him home so much. AND next weekend he's going skiing with his dad and brother for 5 days so I'll be a lonely gal. Well. I'll be as lonely as a gal can be knowing her baby's gender and being on etsy for hours.. ha!
What I'm working on...
Y'all are going to be so relieved when my gender reveal party is over with and I have other things to talk about. :) Haha!! But this week is crunch time for party planning! The majority of the decor is already made, I need to figure out our fun little way for people to vote on their guess, get prizes, and pick up a few more last minute things. We are so excited to have everyone we love in our home.. and the weather is looking awesome. Partly cloudy and 55! YAY!
What I'm excited about...
GENDER SONOGRAM TOMORROW!!!!!!!!!! It is going to be so fun for Ben and I to be the only people who know for a few days. :)
What I'm watching/reading...
Fixer Upper & Pioneer Woman marathons on repeat! The holiday plus my love for sleep during this pregnancy mean lots of logged couch time
What I'm listening to...
the sound of the washing machine and the dishwasher running.. I love you, productivity!
What I'm wearing...
Luluemon wonder under leggings
(my same pair I've had for years) on repeat. The high waist is awesome and comfy for this baby belly. I also purchased a
"blardigan"
and am obsessed. It is so cozy and worth it!
What I'm doing this weekend...
YAY for finally hosting our Gender Reveal Party on Saturday. I'll start the day at my first ever Drybar appointment with my besties, and then we'll pick up some last minute goodies, and do last minute prep to set up for the party at 4. I'm hoping to announce on social media shortly after the reveal at 4:30.. so follow me on instagram to be the first to know-
@victoriastrader.
What I'm looking forward to next month...
Being able to think about our baby by name (hopefully we'll decide on a boy name soon!) & work on decorating the nursery.
What else is new...
Once we finish up our current stock of cleaning supplies (wet mop pads, dishwasher tablets, detergent, etc.) I'm thinking about signing up to do the
Honest company bundles.
We've been using Honest's multipurpose spray & dryer sheets and love them.. and I'm wondering if the bundle would be a great way to simplify when baby comes. Has anyone else done this or thought about it? For 5 things it's $35 "a month".. you can delay your shipping to when you need new things. This seems reasonable. I'd love to hear from you if you've done this! I just love ordering practical home things online... getting them delivered and not worrying about remembering to get them at the store is just awesome.
PS I really am sorry for mostly talking about pregnancy related things if that's not interesting to you.. More than ever this week is kind of centered around our changes ahead! :)