I'm so into reading blog posts about how people take care of simple things in their lives. The first one I got really hooked on is
Shay Shull's Shades of Shay
. I loved reading about her laundry routine, and tons of other normal but oh so interesting things. I picked up tons of tips. It had been on my mind for awhile to do something similar... and then I got sucked into
Sweet Southern Prep's How I Do It
series. Same concept, and it sealed the deal for me that I want to try something similar here on my blog. My friend Sarah came up with the name "Bits of Victoria"... I hope y'all will find this interesting! I'd love to hear suggestions on topics you'd enjoy reading about, so feel free to leave those in a comment or email me. :) Thanks in advance!
First, I'm going to start with skincare. I have never really had skin issues, but pregnancy has given me acne galore. Not fun at all!, but so worth it for baby boy! I've been more happy with the products I've been using now than in a really long time. Let me share!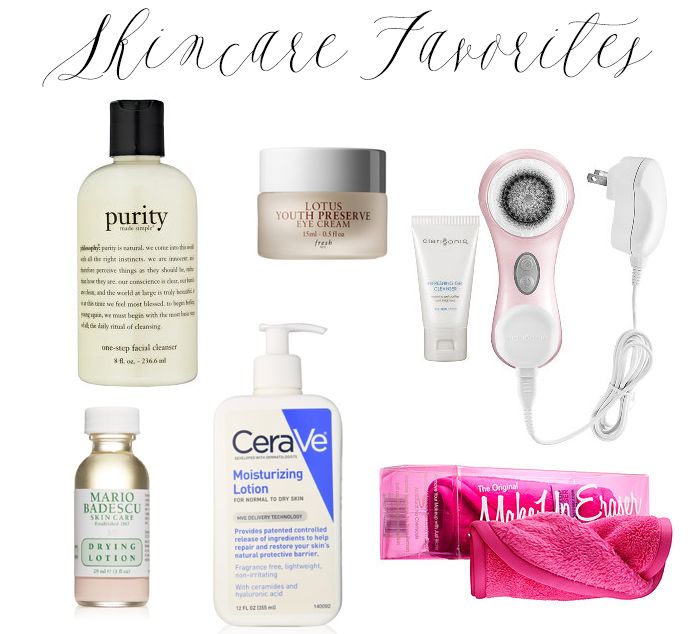 Makeup Eraser-
I put on a ton of mascara, and always have issues with removing it. I've used makeup remover wipes of all brands (Neutrogena, Simple, Garner, Target brand...) and they work, but not super well. I've also used just a liquid eye makeup remover with cotton pads. That works too, but again.. I always felt myself tugging at my eyes and I hated that feeling. It always took awhile in the evenings and was the last thing I wanted to do. Enter the AMAZING Makeup Eraser into my life. It's just a washcloth with a $20 price tag. You run it under hot water and then use it to gently rub your face.. and makeup is gone almost instantly. It seems truly magic to me which is crazy! Whenever I find a product I love I want to shout it from the rooftops.. and this is one you NEED! At around $5 a pop for 25 drugstore makeup remover wipes, this little guy will pay for itself rather quickly. It's good for 1,000 washes and you're supposed to wash it once a week. Another one is on my wishlist so that I can have one in the wash, one for use. (Shoutout to
Jamie
for finally getting me to try this!)
That being said, my first nighttime skincare step is to remove all of my makeup using the makeup eraser and warm water. Then I move on to cleansing.
Philosophy Purity Face Wash
- My husband is really picky about the scents of things I put on my skin, and he is great with this one. He even uses it himself occasionally. The only downside is the large price tag, and here's how I avoid it. During the year, it is $24 for 8 oz, and $36 for 16 oz. YIKES. I purchase our face wash once a year during the summer Nordstrom Anniversary Sale. They always have a kit for $52 that includes a 32 oz bottle and an 8 oz bottle. I've done this the last few years. I actually only just opened my summer 2015 big bottle last week. $52 sounds like a ton but if you divide that by a year, it's about $4 a month. I'd spend more than $4 a month at the drugstore, so this works for us! Plus you're getting a great quality face wash. It's a win-win in my book. :)
I use a little blob of the Purity face wash on my
Clarasonic Mia 2
to cleanse.
After cleansing, I pat my face dry with a towel, and moisturize! First with:
Fresh Eye Cream
- I'm not super knowledgable about eye creams.. but the gal at Sephora recommended this and I've enjoyed it! I'm also interested in trying the First Aid Beauty one whenever this is done.. but I really like that this one is a Youth Preserve.
CeraVe Moisturizer
- A friend recommended this drug store moisturizer to me, and she got the rec from her dermatologist. I've enjoyed it although in the future I might want to look into something anti aging.
If I am having acne, which I currently do because of my pregnancy, I'll use a little bit of
Mario Badescu drying lotion
. If you put it on the blemish before bed, you'll wake up with it almost completely gone. It's amazing!
In the morning, I'll just cleanse and moisturize again. Occasionally if I'm not feeling up to the whole hoopla I'll use
Yes to Blueberries wipes
.
Do y'all have any amazing skincare tricks up your sleeve? I realized when writing this post how crazy I sound with my cleanser price breakdown. Haha!
PS. Next Thursday, January 14,
Sarah
and I are hosting a linkup to get everyone ready for reading in the year 2016! We're hoping to get some sweet friends posting about what they read last year and what they want to read in the year ahead! Please consider joining us! :)