No. 1
Last Friday night I got to check out a Dallas restaurant that had been on my wish list for awhile, Sissy's Southern Kitchen. The atmosphere and details were even better than I could have imagined.. and the food was great. I can't wait to return with Ben! I got the chicken fried steak (I hadn't had one in YEARS!) and pecan pie for dessert. So, so, so yummy!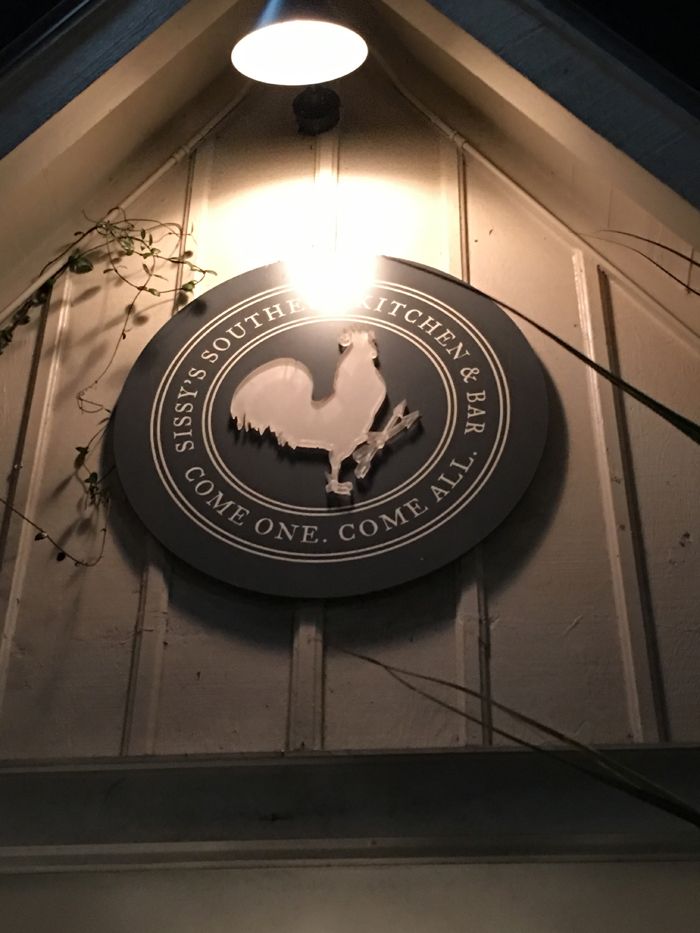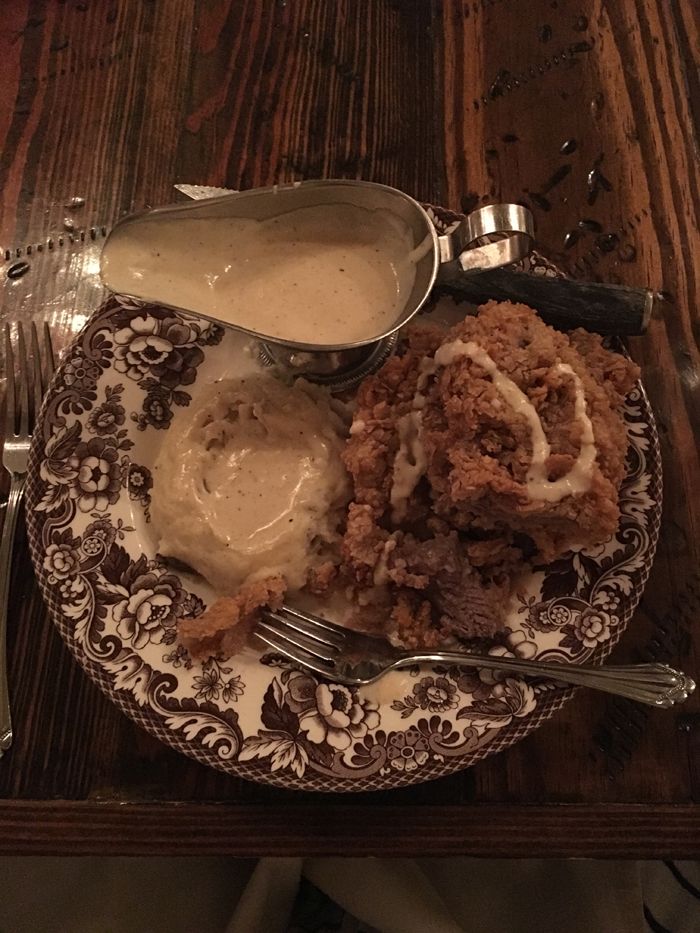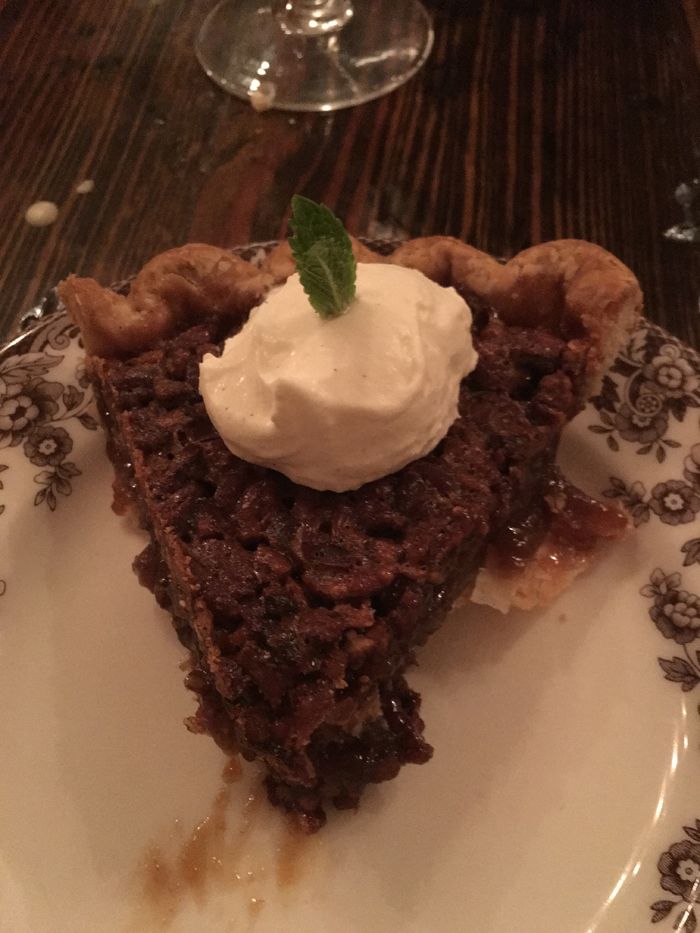 This may be weird, but the decoration of the bathroom left me almost speechless- it was beautiful! And the candle burning in there was so amazing. I made friends with two ladies in there talking about it so we took it out of the hurricane to see what it was.. and I discovered the first time in my life I had ever considered really wanting a $60 candle. YIKES!! Haha. It was a
Champagne scented Lafco candle
, and it's inspired me to try to find a more reasonably priced Champagne scent. It's something I never would have thought I would be drawn to.. but I loved it.
No. 2
When I get my mind set on a home project, there's no turning back! Since we moved into our house, we've had this awkward space by our fridge. For awhile it held our dog's kennel during the hot summer months, and often times for parties it would hold a beverage table. I wanted something more permanent.
As our little family has become more and more settled, I realized how important it is to have control of all your boring adult stuff. Files, calendars, etc. I know some people don't like these, but I dream of having a built in desk in our kitchen one day. It just makes sense for me to be able to do all of my stuff at a desk in the heart of the home. But that's a ways away.. and I wanted something that would work for us now. I had hung the bulletin board months ago and have loved using it to hold birth announcements, save the dates, and party invites. Everyone please put your photos on everything and I'll keep you up forever. :) We've loved having the random images of people we love up year round. A few weeks ago it hit me that I could set up some kind of drop station for all of our stuff. A trip to Target for a bookshelf and a TON of internet searching for file baskets (
Linens and Things
.. who would have guessed?!) later.. we have our wonderful little organized family zone. I am so so happy with it! I've got my eye out for some kind of cute little bowl or tray to keep keys, wallets, etc. :)
No. 3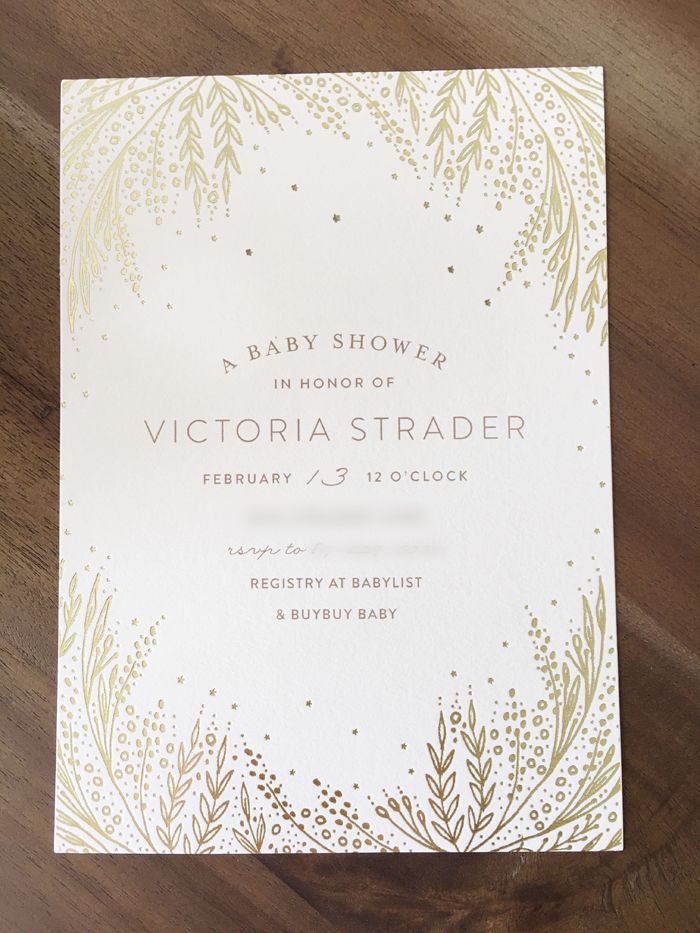 My first two baby shower invitations arrived in the mail this week and I about died. I love throwing showers, and seeing my own name on the invitation was such a cool thing. I'm so excited that our first celebration will be our family shower in just two weeks!
No. 4
I really enjoyed reading this post by Lysa TerKeurst on Southern Weddings.. For some reason I've always looked forward to the idea of being the parent at the wedding, and I loved this sweet perspective.
Another link I loved this week was Dax Shepherd + Kristen Bell's music video. Why are they so cool?
No. 5
Sweet Baby Strader's first monogrammed outfit arrived in the mail yesterday.. and I'm obsessed! Can't wait to see him in these sweet things from Bella Bliss . :)
All of my Friday posts can be found
here
.