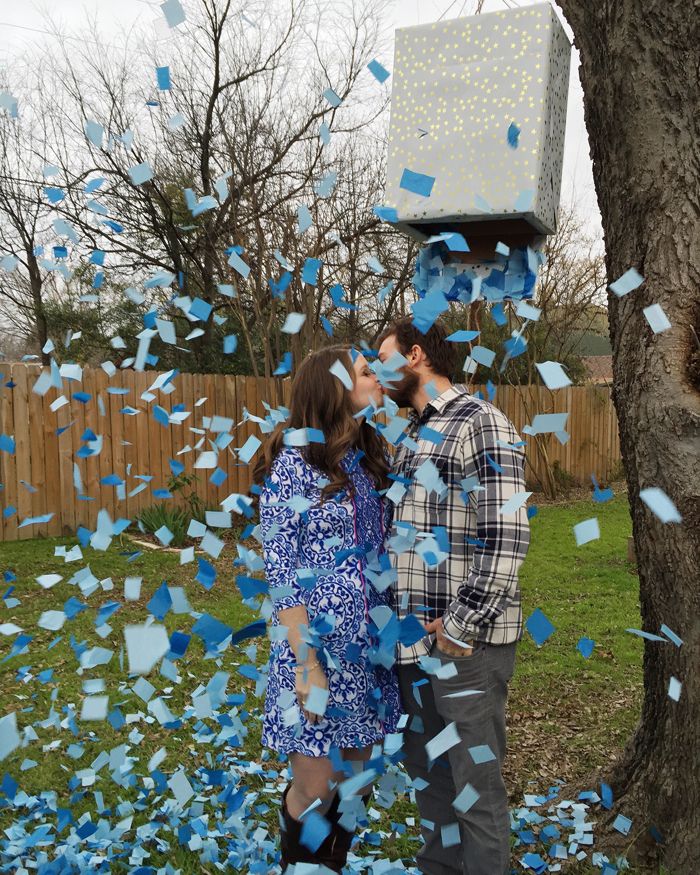 In case you didn't see on Instagram, we shared our amazingly sweet news this weekend.. we are expecting a bouncing baby BOY!!! We couldn't possibly be more excited and are thrilled that the children of our family will have a big brother to pave the way for them.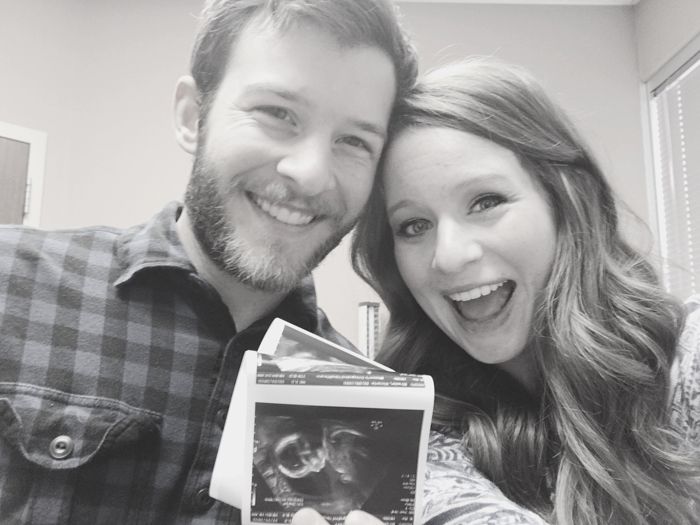 On Thursday we headed into the sonogram office with more ants in our pants than ever before. SO MUCH EXCITEMENT. The monographer took her time with telling us the news and we were surprised and thrilled to learn of our precious boy.
I mean.. this is what I'm expecting: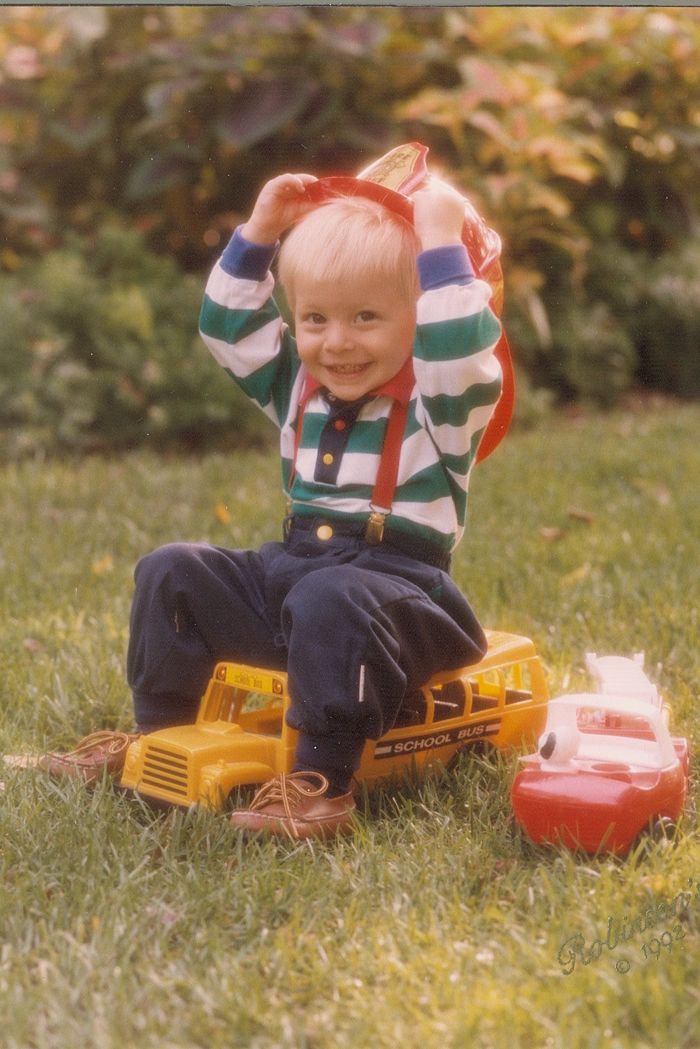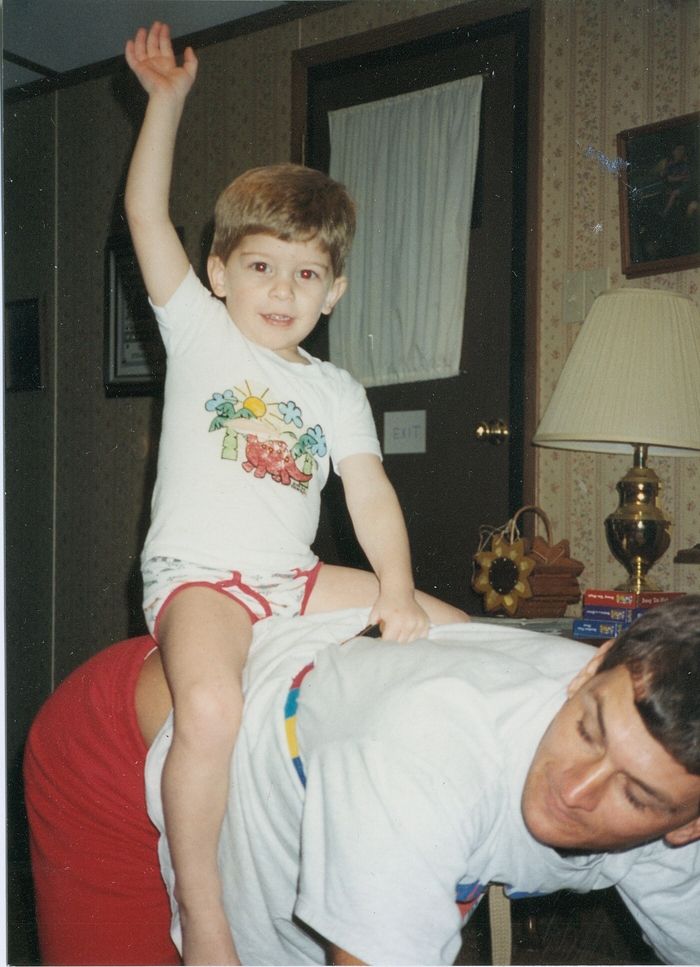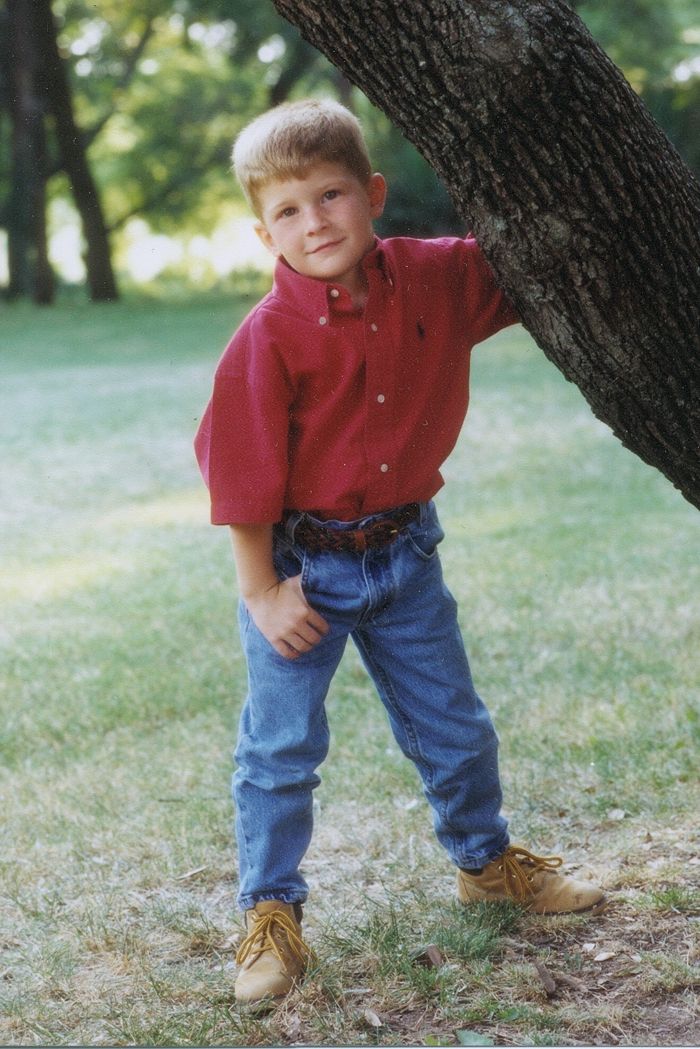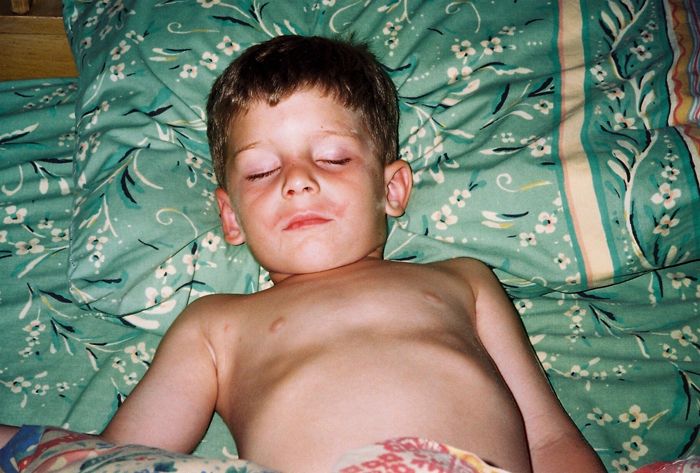 Every time that I look at Ben's old photos my heart grows two sizes. I cannot wait to snuggle our sweet boy. I hope he's just like his daddy.
The coolest thing is that we're getting to see the plan that the Lord has for our lives unfold. So, so neat. I have lots more to share in the days ahead, but we were so blessed by celebrating our gender reveal this weekend. We were surrounded by loving friends and family from different seasons of life and it was such a blessing to be able to open our home. The weather was January for sure, but it wasn't too chilly until the end of the gathering. Splitting the crowd between inside and outside worked perfectly.. we aren't exactly sure of the head count but Ben counted all of the gender votes and guesses around 60. I can't even tell you how encouraging it was for us to see that we can tangibly entertain that many people. It sounds crazy.. but we LOVE packing in the friends and family!! It was such a special day for us, and we got to have Zac & Kaitlin Photography join us to capture the sweet day. Stay tuned for a full post on the party once I get those images back. Our hearts are so full, y'all.
For now, I'll leave you with this:
Our Wives Tales aka not real clues :)
Morning Sickness?
This puts a vote for: girl
Headaches?
Yep. There's nothing worse than waking up with a headache when having gone to bed with one. Yuck.
This puts a vote for: boy
Heartbeat above or below 140?
This puts a vote for: girl
Craving sweet or salty?
At this point, I can't say I've experienced a
true
craving. During my first trimester, there were times where I was so sick that only a few random things sounded good.. but it wasn't that I just really wanted those things.
This puts a vote for: ?
Face Breakouts?
Yes! This has gotten a little bit better. As my nausea has gotten under control with medication, I've managed to be much more diligent in washing my face with my face wash at night and moisturizing as opposed to just water or makeup wipes before climbing in bed as soon as possible.
This puts a vote for: girl
Skin dry or soft?
This puts a vote for: girl
Moody or pleasant?
Ahem, slightly moody. :)
This puts a vote for: girl
Is your face rounder than usual?
Um. YES.
This puts a vote for: girl
What side do you sleep on?
Both! (Miss ya so much, back sleeping!)
This puts a vote for: ?
Carrying baby high or low?
Placement high on my torso, but low in actual carrying.
This puts a vote for: ?
So in conclusion, for me, wives tales are pretty opposite! :)
Thank you all for all your sweet congratulations! I'm still working my way through the overwhelmingly kind overflow of texts and comments, but I can't tell you how much we appreciate every single one! :) THANK YOU!!!