No. 1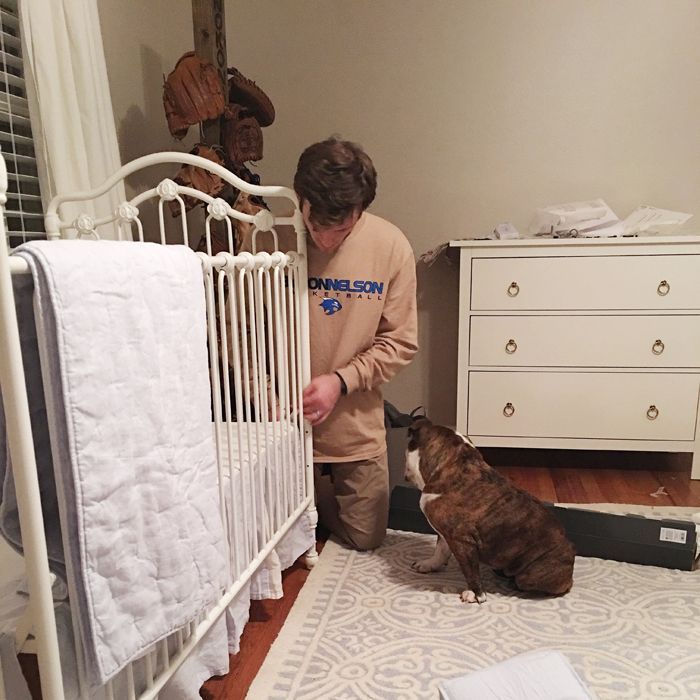 We got a TON done in the nursery this week. The my birthday present (from my dad) rug arrived, we replaced the knobs on our IKEA dresser, hung curtains, and lifted the crib. We spent a really sweet evening getting stuff done for baby boy. I love our little family so so much. (I'll share all nursery details at some point later when more is done!)
No. 2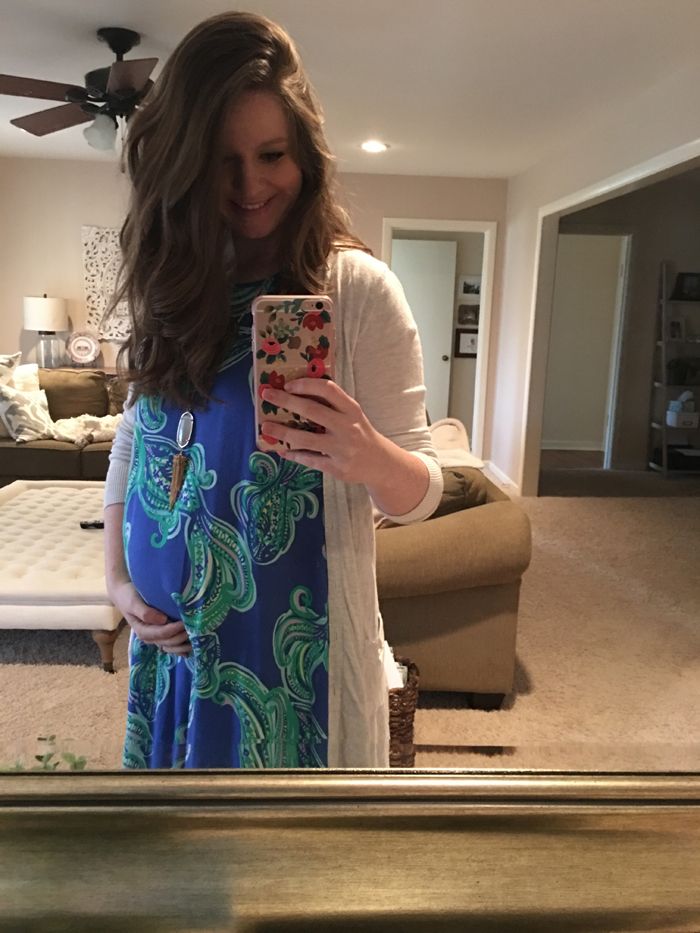 Crazy Texas weather has been SO nice... Last Sunday I wore a fun Lilly dress and sandals and pretended it was Spring. That day we went to the park with our home group and I was legitimately hot with my light cardigan on. So crazy that it was almost 80 degrees!
No. 3
I've been back on my workout a game lately and it's made me feel so much better. It's crazy what a difference it makes in my life.. my workout clothes are fitting a little differently though, haha!
Working out normally again after getting my morning sickness under control has made me feel better about little splurges like this, a cinnamon roll at the rodeo last weekend with Ben and my brother in law, Zac. The boys grew up always getting cinnamon rolls at the rodeo, so it's always a fun tradition to get one.
No. 4
One of the things I'm most excited for about going to Nashville in a few weeks is going to visit the Draper James store. This outfit is AMAZING. Need. Also need it to not be $$$. :)
No. 5
I saw this tee at Shop Riff Raff last fall and fell in love.. but wasn't quite ready for the $36 price tag. I randomly saw a photo of it on social media this week and looked at it again.. and it was on sale for $21 with free shipping. Done! Can't wait to wear this in the fall.. it made me oddly really excited for football season.
Hope y'all have a great weekend! I'm on my way to IF: Gathering in Austin right now, yay!
All of my Friday posts can be found
here
.